Cozumel News Karina Carrion Carnaval
Cozumel Carnaval 2023
Leandro Noé May
Candidate for Cozumel Carnival King 2023
 by Karina Carrión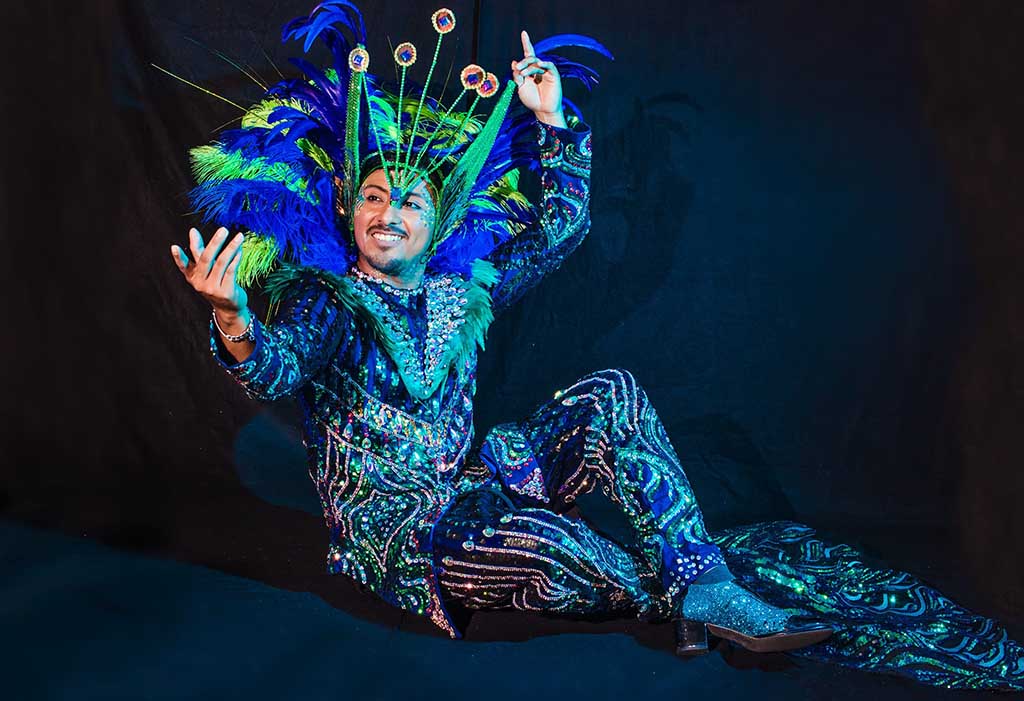 At 29, Leandro Noé May, better known as "Mayiciento", has worked as a dancer, actor and singer. One of his favorite participations is at the Carnival and is seeking the crown to the biggest Carnival festivity of Cozumel.
And even though he now has full support from his parents, he revealed that the road was complicated in his youth when over a decade and a half ago, he took up folk dance. In his childhood and teenage years, he started dancing folklore where he proved his talent and received his father's support.
Since then, he had teachers that walked along him in his training such as Elena Ricalde, Pedro Bacab, Carolina Sosa, Gerardo Cárdenas, Carlos Larrea, Karely Zapata, Argelia Chacón, Manuel Alcocer, to name a few. He said these teachers are still an important part of him to continue with the great dream of becoming the King of the Carnival of Cozumel.
He shared that he was part of the "Alegría Caribeña", "Arlequines del Sol", "Estrellas de Fuego" children's troupes, mentioning that in some he remained several years according to his category and later he made incursions choreographing junior candidates.
It was then that he decided to pursue for the Youth King Crown in the 2012 Carnival, wining first place. However, he continued developing more talents and took part in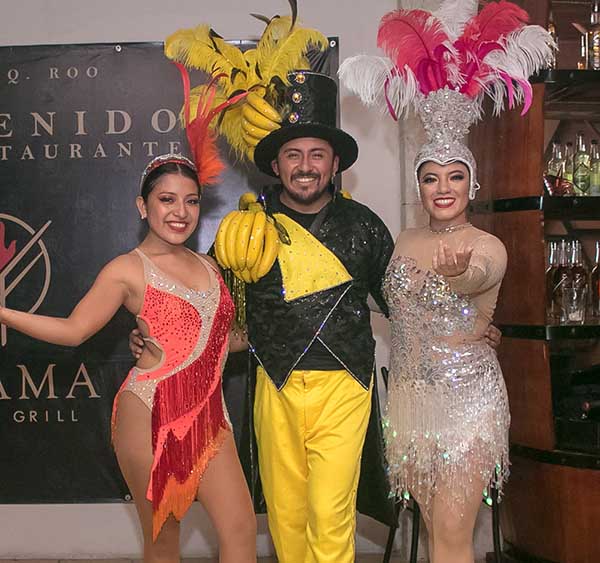 a play called "Mayiciento", under the direction of Carlos Larrea and Karely Zapata, where his persona was born which took him to stand out for events, advertisements and more.
He continued participating with candidates, choreographies and others, meeting a singing coach who led him to discover he had another talent that took him to participate in the Si puedes cantar lo puedes lograr ('If you can sing you can make it') singing contest, finishing among the first five places among 20 contestants.
He also shared for Cozumel4You that in 2016, he involved his family more in the Carnival as he enrolled his little niece in the competition for the Carnival's Children's Queen where she earned the highest public votes. He continued partaking in different Carnival projects until 2019 because by 2020 he changed his residence seeking personal growth, moving to Northern Baja California.
The Carnival blood flowing in his veins called him to return to the Island and he decided to fully go for it because he could not participate in 2022 but decided to return this year with all his energy in search for the title he hopes to get, although he did not underestimate the competition and the role of his two opponents to whom he also wished much success.

Cozumel Carnaval 2023
Leandro Noé May
Por Karina Carrión.
COZUMEL, MX.- Con 29 años de edad, Leandro Noé May, mejor conocido como "Mayiciento"  se ha desempeñado como bailarín, actor y cantante, siendo el carnaval de sus participaciones predilectas por lo que busca la corona de la máxima fiesta carnavalera de Cozumel.
Y es que a pesar de que hoy goza con  todo el apoyo de sus padres, aseguró que fue un  camino complicado en su adolescencia cuando comenzó en la danza folclórica hace más de una década y media. En plena infancia y adolescencia comenzó bailando folcklore, dónde logró demostrar su talento y recibió el apoyo de su padre.
Desde entonces, tuvo maestros que le acompañaron en su formación como Elena Ricalde;  Pedro Bacab, Carolina Sosa, Gerardo Cárdenas, Carlos Larrea, Karely Zapata, Argelia Chacón, Manuel Alcocer, por mencionar algunos nombres, de quienes afirmó, siguen siendo parte importante para seguir con el gran sueño de ser Rey del Carnaval de Cozumel.
En su haber compartió que formó parte de la comparsa infantil "Alegría Caribeña", "Arlequines del Sol" de "Estrellas de Fuego", mencionando que en algunas hizo varios años de acuerdo a  su categoría, para posteriormente incursionar en el ámbito de la coreografía de algunos candidatos juveniles.
Fue entonces que decidió participar por la corona como Rey Juvenil del Carnaval 2012, ganando entonces el primer lugar; sin embargo continuó desarrollando más talentos al participar en una obra de teatro denominada "Mayiciento", bajo la dirección de Carlos Larrea y Karely Zapata, naciendo ahí su personaje que lo llevó a despuntar para eventos, comerciales y demás.
Continuó participando con candidatos, coreografias y demás, conociendo entonces a una maestra de canto que lo llevó a descubrir un talento más en él, sumándose su participación en el concurso "Si puedes cantar lo puedes lograr", quedando entre los primeros cinco lugares  de más de 20 participantes.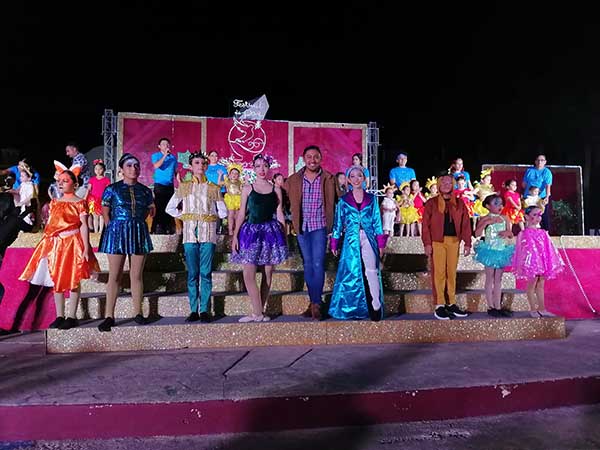 También compartió para Cozumel4You que en el 2016, incursionó más la participación de su familia en el carnaval, ya que inscribieron a la pequeña sobrina en busca ade la corona como Reina Infantil del Carnaval, logrando la mayor  votación del público, continuando su participación en diversos proyectos carnavaleros hasta el 2019, ya que durante el 2020 cambió de residencia para crecimiento personal que lo llevó hasta Baja California Norte.
La sangre carnavalera le fue llamando para que regrese a la Isla y decidió hacerlo con todo, porque durante el 2022 no pudo participar, pero decidió este año regresar con todo en busca de la corona máxima que espera obtener, aunque no minimizó la competencia y el papel de sus dos contrincantes a quienes también les deseó mucho éxito.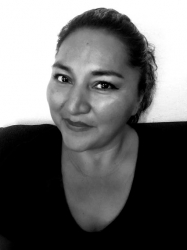 Latest posts by Kary Carrión
(see all)