Cozumel News Karina Carrion Special Athletes
Cozumel Weekly News in Photos
Gold, silver and bronze for Cozumel's para-athletic champions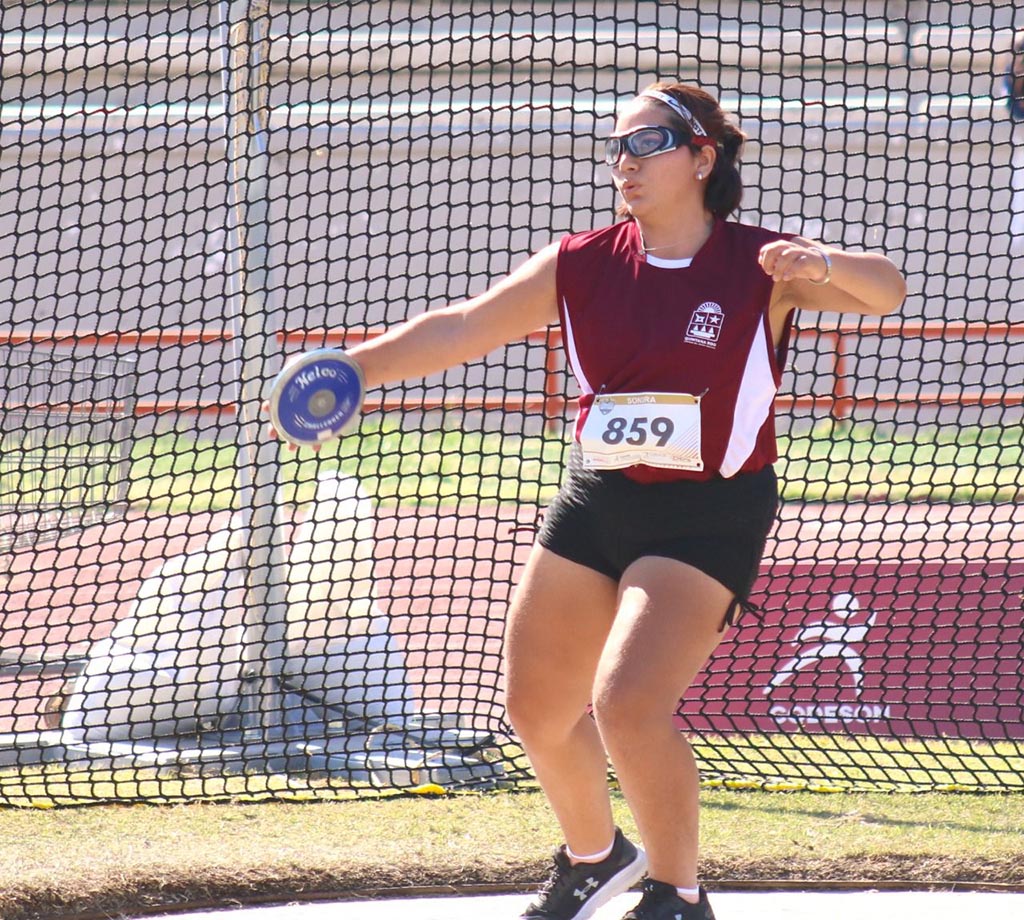 By Karina Carrión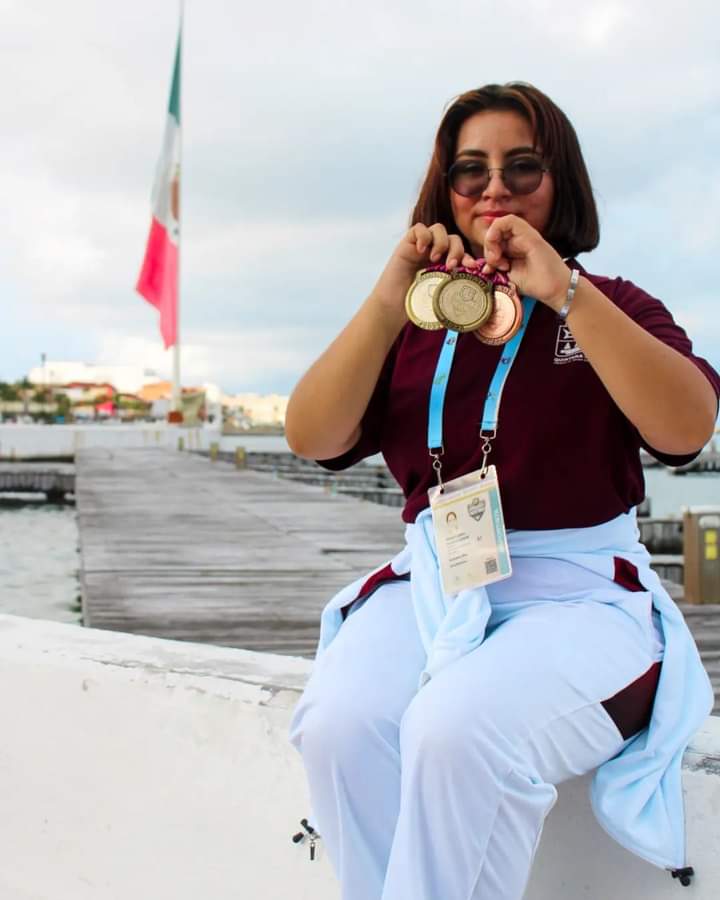 Cozumel, November 2022.  Cozumel made history again in the CONADE (National Commission for Physical Culture and Sports) 2022 Paranational Competition held in Hermosillo, Sonora, where Manuel Pacheco Alamilla, Natalia Pérez Canul and José Manuel Pech Itzá together won a total of nine medals, five of them gold, one silver and three bronze.
In fact, the trio of adapted sports' aces from Cozumel set a precedent winning medals in each of the events in which they competed, led by their coach José Alberto Montes de Oca. And the results could have been even greater, but unfortunately Guillermo Pisté Mis could not participate due to an untimely health problem.
Pacheco Alamilla brilliantly closed his cycle in the maximum parat-ahletics competition held in the country, by winning the long jump, 100 and 200 meters, matching his performance last year in Cancun.
Meanwhile, Nati Pérez won gold medals in shot put and javelin, in addition to a bronze medal in discus, surpassing her 2021 performance, when she won one gold and two silver medals for Quintana Roo.
Worthy of special mention is the first blind para-athlete from Cozumel to participate in CONADE's Paranationals, José Manuel Pech Itzá, who was triumphant in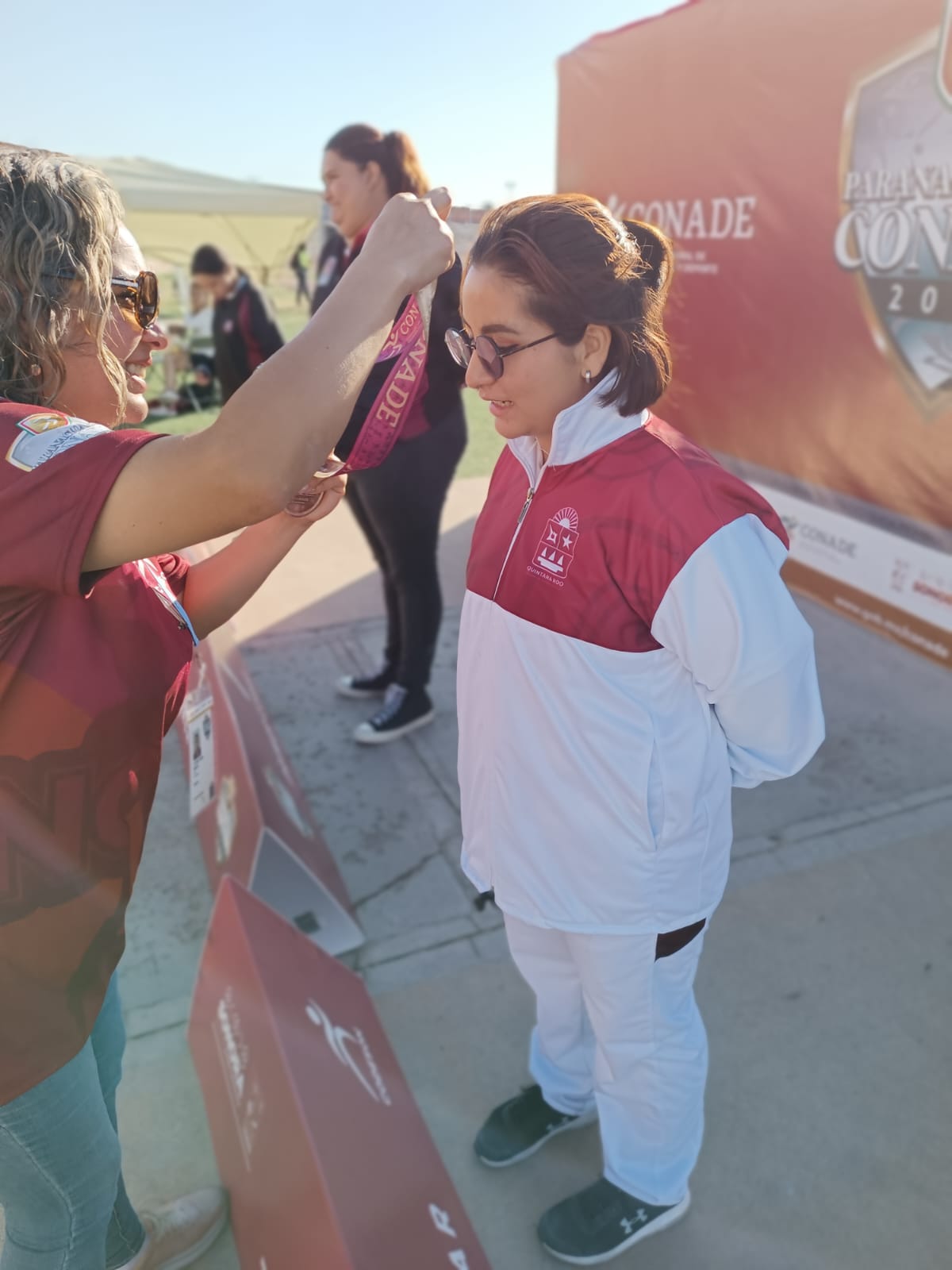 winning a silver medal and two bronze medals.
Cozumel 4You, congratulates the young medalists for their achievements in the recent competition, confident that they will surely continue their discipline and dedication to sports, putting the name of Cozumel and Quintana Roo on high; but above all, proving that regardless of a disability, THERE ARE NO LIMITS!
COLLAGE INFORMATIVO
Oro, plata y bronce para los campeones paratletas de Cozumel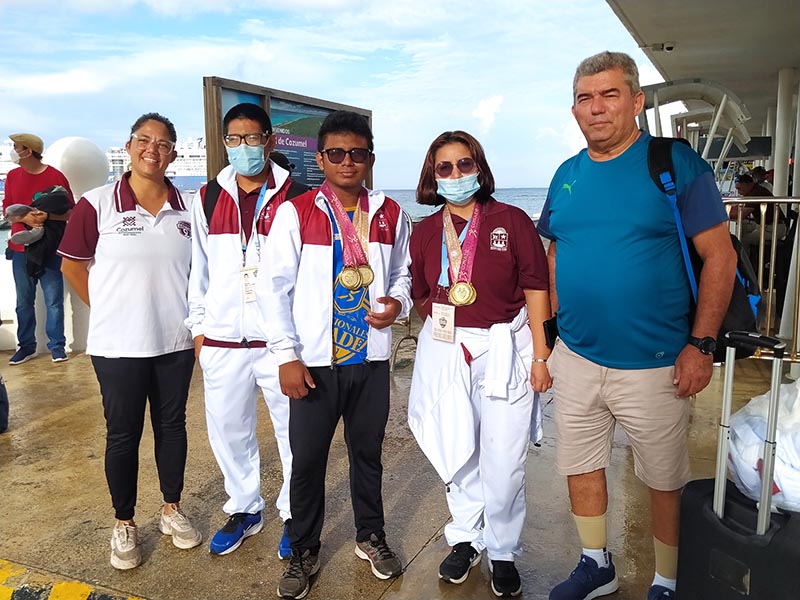 Por Karina Carrión
Cozumel,  noviembre de 2022.  Cozumel volvió a hacer historia en los Juegos Paranacionales CONADE 2022 que se realizaron en Hermosillo, Sonora, donde Manuel Pacheco Alamilla, Natalia Pérez Canul y José Manuel Pech Itzá conquistaron de manera conjunta un total de nueve medallas, cinco de ellas de oro, una de plata y tres de bronce.
De hecho, la tercia de ases cozumeleños del deporte adaptado sentó un precedente al conquistar medallas en cada una de las pruebas en las que compitieron, al mando de su entrenador José Alberto Montes de Oca. Y la cosecha pudo haber sido aún mayor, pero lamentablemente Guillermo Pisté Mis no pudo participar por un inoportuno problema de salud.
Pacheco Alamilla cerró de manera brillante su ciclo en la máxima justa de paratletismo que se realiza en el país, al consagrarse campeón en las pruebas de salto de longitud, 100 y 200 metros planos, para igualar su participación del año pasado en Cancún.
Mientras que Nati Pérez conquistó preseas de oro en lanzamiento de bala y jabalina, además de una de bronce en disco, con lo que superó su actuación del 2021, cuando obtuvo una de oro y dos de plata para Quintana Roo.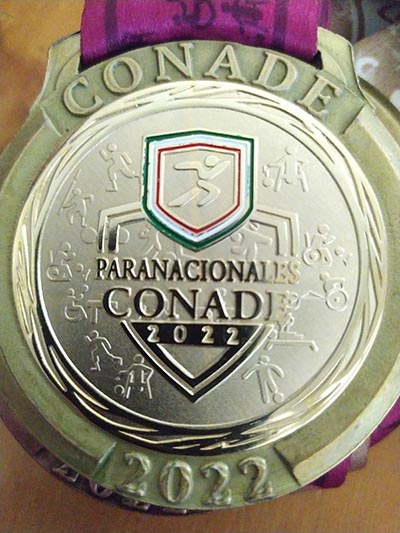 Mención especial se merece el primer paratleta cozumeleño ciego que participa en Paranacionales CONADE, José Manuel Pech Itzá, quien se presentó de manera triunfal al conquistar medalla de plata y dos de bronce.
Cozumel 4You, felicita a los jóvenes medallistas por sus logros obtenidos en la reciente competencia, confiando en que seguramente continuarán con su disciplina y dedicación en dicho ámbito deportivo, poniendo en alto el nombre de Cozumel y Quintana Roo, pero sobre todo, demostrando que a pesar de la discapacidad, ¡NO HAY LÍMITES!.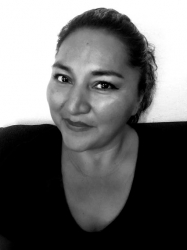 Latest posts by Kary Carrión
(see all)