Cozumel News Karina Carrion Special Athletes
Cozumel Weekly News in Photos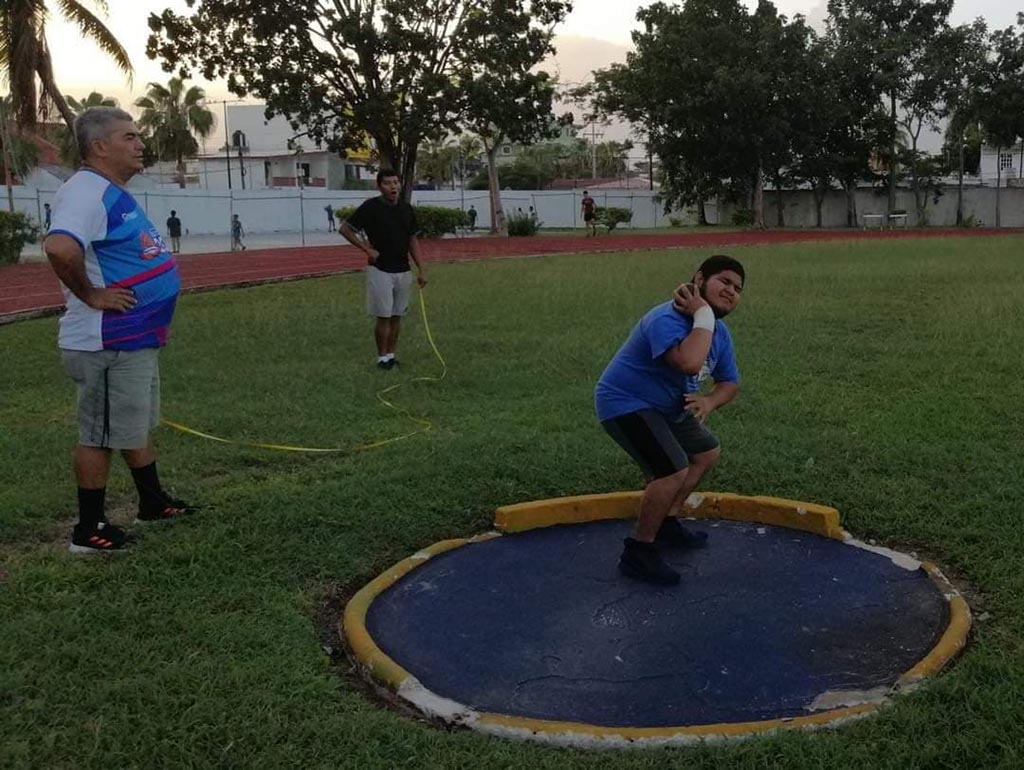 First blind para-athlete from Cozumel takes part in a national competition
By Karina Carrión.
Cozumel, November 2022. José Manuel Pech Itzá makes history by becoming the first blind athlete from Cozumel to climb the podium in a national competition, winning the bronze medal in shot-put at the CONADE 2022 Paranational Games held in Hermosillo, Sonora.
Jose Manuel saw his effort and dedication crowned when he achieved a throw of 4.05 meters in the shot-put competition for blind athletes that took place this Monday in Sonora's capital city, securing the bronze medal.
The achievement of the para-athlete is historic, as he is the first Cozumel-born athlete with this type of disability who is part of the Island's Escuela de Deporte Adaptado (Adapted Sports School) which he joined just five months ago and the essential support of his mother, Emma Itzá, who is his guide.
It is worth mentioning that a few weeks ago he spoke with the Mayor Juanita Alonso Marrufo as she came to witness his training. José Manuel assured the mayor that he would put all his effort to win three medals for Cozumel. For the time being, he started off on the right foot and will go for more in the discus and javelin events.
In addition to José Manuel Pech Itzá's participation in this edition of the Paranational Games, Natalia Pérez Canul, Manuel Pacheco Alamilla and Guillermo Pisté Mis will also represent Cozumel, recalling that the first three para-triathletes have been crowned champions in past editions of this national competition..
COLLAGE INFORMATIVO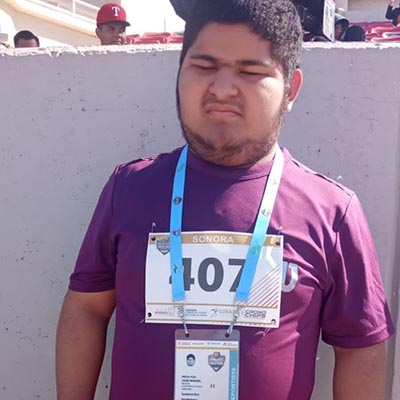 Primer paratleta cozumeleño
Por Karina Carrión
Cozumel, noviembre del 2022. José Manuel Pech Itzá hace historia al convertirse en el primer deportista invidente cozumeleño en escalar un pódium en una justa nacional, al conquistar la medalla de bronce en lanzamiento de bala en los Juegos Paranacionales CONADE 2022 que se realizan en Hermosillo, Sonora.
José Manuel vio coronados su esfuerzo y dedicación al conseguir un lanzamiento de 4.05 metros en la competencia de bala para deportistas invidentes que se llevó a cabo este lunes en la capital sonorense, con lo que aseguró la medalla de bronce.
El logro del paratleta es histórico, pues es el primer deportista cozumeleño con ese tipo de discapacidad que forma parte de la Escuela de Deporte Adaptado de la isla, a la cual se incorporó hace apenas cinco meses, con el importante apoyo de su señora madre, Emma Itzá, quien funge como su guía.
Cabe destacar que en una charla que sostuvo hace unas semanas con la Presidenta Municipal Juanita Alonso Marrufo cuando acudió a presenciar su entrenamiento, José Manuel le aseguró a la Munícipe que pondría todo su esfuerzo por conquistar tres medallas para Cozumel. Por lo pronto inició con el pie derecho e irá por medallas en las pruebas de lanzamiento de disco y de jabalina.
Es oportuno mencionar también que en esta edición de los Juegos Paranacionales, estarán participando por Cozumel Natalia Pérez Canul, Manuel Pacheco Alamilla y Guillermo Pisté Mis, además de José Manuel Pech Itzá, recordando que los tres primeros paratletas han logrado coronarse cómo campeones en pasadas ediciones  de esta justa nacional.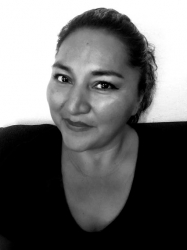 Latest posts by Kary Carrión
(see all)