Cozumel News Photos Karina Carrion
Cozumel Weekly News in Photos
Cozumel Fire Fighters
by Karina Carrion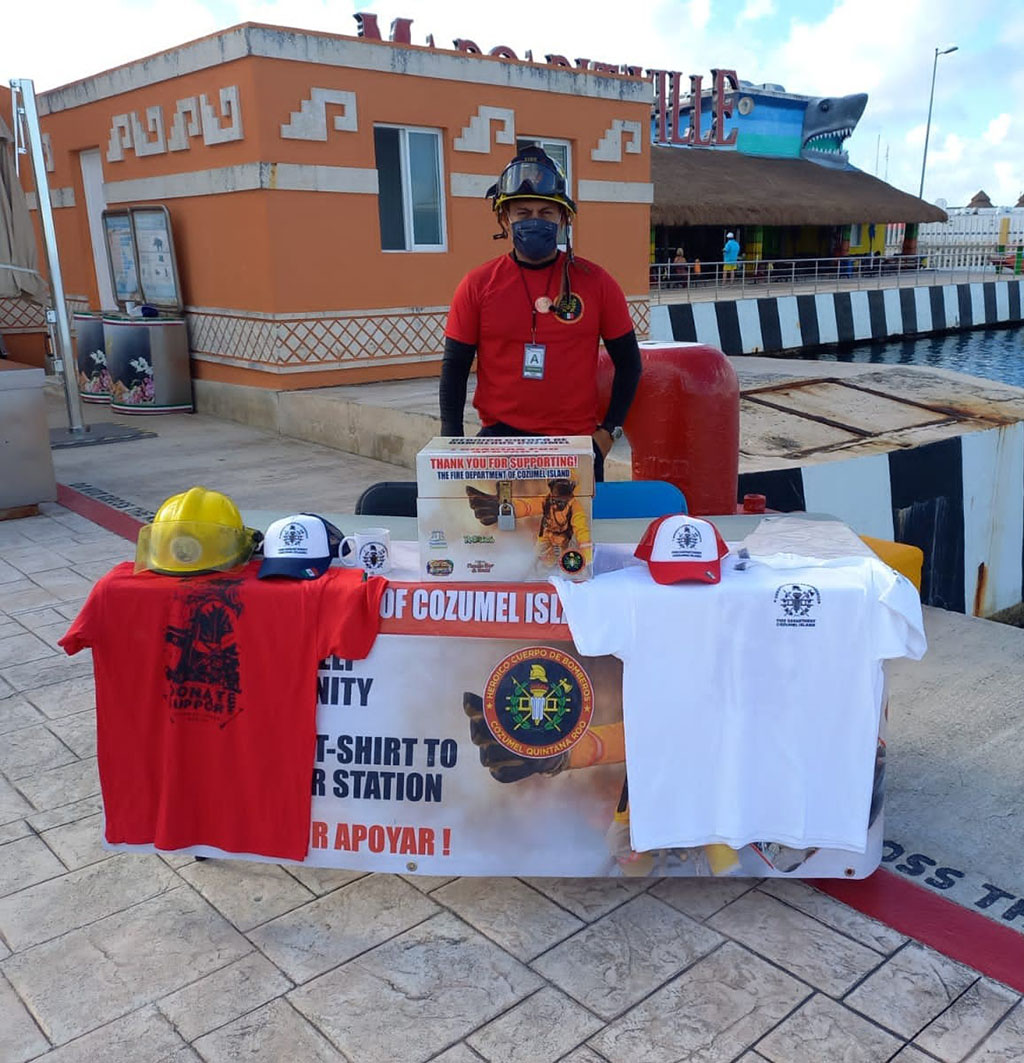 With 403,810.64 pesos investment, raised on the December 2021 fundraiser, Fundación Comunitaria Cozumel in alliance with Rock'n Java donated uniforms, maintenance supplies and training, as well as on-loan furniture and equipment to the Cozumel Heroic Fire Department.
This support is in furtherance of the Good Deeds Day, a global movement that seeks to promote "doing good" for the sake of our community.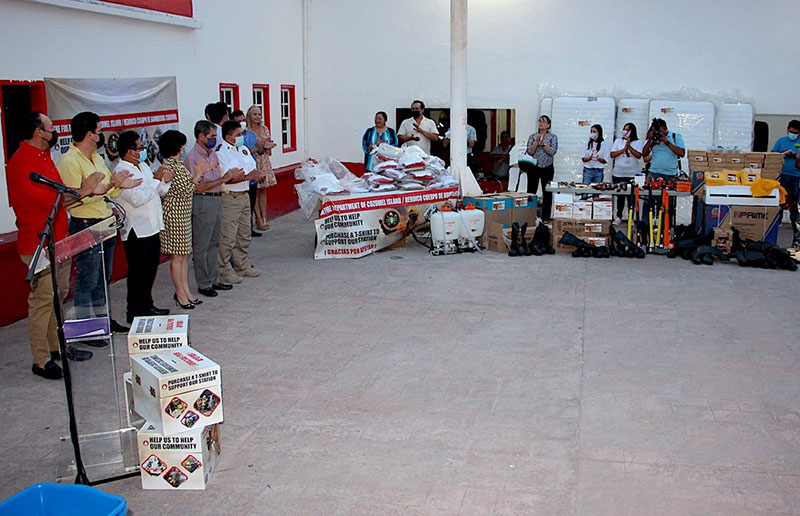 The event took place at Fire Station Base 1 with the attendance of Juanita Alonso Marrufo, Cozumel's mayor, Raúl González Angulo, president of Fundación Comunitaria de Cozumel, IAP; Cmdr. Roger Pasos Catzín of the Cozumel Heroic Fire Department; Paul Quintero Marí, head of Civil Protection, Firefighters and Lifeguards of Cozumel Municipality, Alejandro Franco, Coordinator of Firemen's Fundraiser; Lisa Anne and Ernesto Álvarez Rosas, entrepreneurs and owners of Rock'n Java.  
Also, the special guests were: Alfredo Baéz Melenres, chairman of Red OSC de Cozumel; benefactors Robin Powell and Bill Salmon; and, Cozumel 4You's Laura Wilkinson who also joined in the donation kitchen equipment items.  
The president of Fundación Cozumel, Raúl González, mentioned that the on-loan furniture and equipment has a value of 185,078.89 pesos. Donation of uniforms, maintenance supplies and training have a value of 218,731.75 pesos, totaling an investment of more than 400,000 pesos.  
Among the items delivered are mattresses to equip the dormitories, air conditioners, fans, special radiocommunication equipment, tools and utensils; boots and special uniforms, raincoats, fumigation equipment, a laptop, a projector, among others.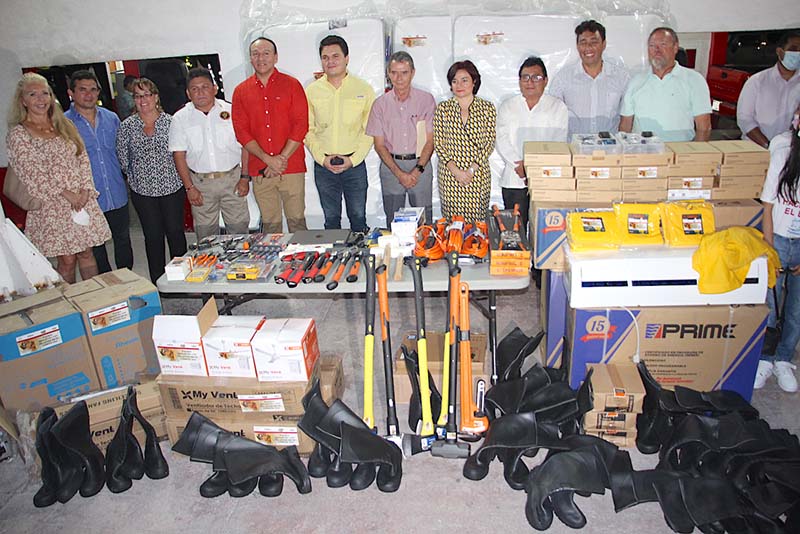 Alejandro Queb Franco, the fundraiser coordinator, informed that the 2022 campaign has already begun in the same four strategic spots intended for this purpose in the Island:  Mega Soriana Cozumel and the 3 cruise ship arrival docks, Puerta Maya, SSA Mexico International Terminal and Punta Langosta. Donations can be made by buying t-shirts, caps and mugs. Direct contributions into the collection boxes as well as papal.me/FundacionCozumel.
To conclude, the Mayor and the Director of Civil Protection, Firemen and Lifeguards thanked all who were part of and contributed to the fundraiser; Fundación Cozumel for its platform receiving, managing and applying the resources in a truly transparent manner; this is now translated into benefits for the community.
Of note is that firefighters offer fire safety programs, and they fight these fires in order to save lives, properties and belongings. They also deal with emergencies such as traffic accidents, chemical spills, floods, rescue situations and provide support in natural disasters.
COLLAGE INFORMATIVO
Heroico Cuerpo de Bomberos de Cozumel
Por Karina Carrión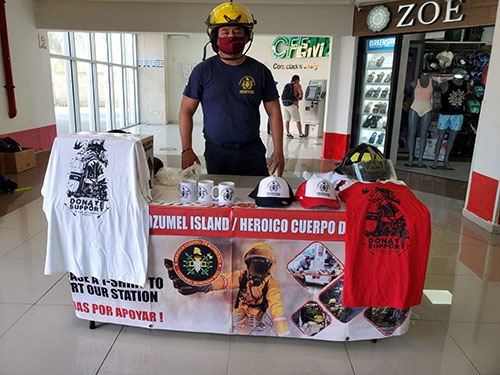 COZUMEL, MX.- La Fundación Comunitaria Cozumel en alianza con la empresa Rock´n Java realizó la donación de uniformes, insumos para mantenimiento y capacitación, así como la entrega en comodato de mobiliario y equipo al Heroico Cuerpo de Bomberos de Cozumel con una inversión total de 403 mil 810 pesos con 64 centavos, los cuales fueron adquiridos con los recursos recaudados de la Colecta realizada durante el mes de diciembre de 2021.

Este apoyo se suma al Día de las Buenas Acciones, un movimiento global que busca promover "hacer el bien" en nuestra comunidad.

El evento se llevó a cabo en la Estación de Bombero Base 1 ante la presencia de  Juanita Alonso Marrufo, Presidente Municipal de Cozumel,  Raúl González Angulo, Presidente de la Fundación Comunitaria Cozumel, IAP; el Comandante Roger Pasos Catzín, Comandante del Heroico Cuerpo de Bomberos de Cozumel; Paúl Quintero Marí, Director de Protección Civil, Bomberos y Guardavidas del Municipio de Cozumel,  Alejandro Franco, Coordinador de la Colecta para Bomberos, Lisa Anne y Ernesto Álvarez Rosas, empresarios y propietarios de Rock´n Java.

También asistieron como invitados especiales: Alfredo Baéz Melendres, Presidente de la Red de OSC de Cozumel; los Benefactores Robin Powell y Bill Salmon; y Laura Wilkinson de Cozumel 4you, quienes también se sumaron a la donación de artículos para el equipamiento de la cocina.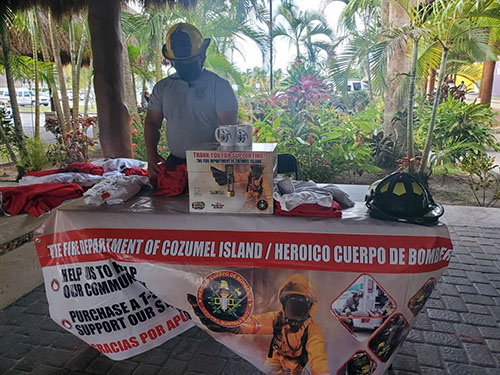 El Presidente de la Fundación Cozumel,  Raúl González, mencionó que el mobiliario y equipo otorgado en comodato tiene un valor de 185 mil 078 pesos con 89 centavos; La donación de uniformes, insumos para mantenimiento y capacitación tiene un valor de 218 mil 731 pesos con 75 centavos, sumando una inversión que supera los 400 mil pesos.

Entre los artículos entregados se encuentran: colchones para equipar los dormitorios, aires acondicionados, ventiladores, equipos especiales de radio comunicación, herramientas y utensilios, botas y uniformes especiales, impermeables, equipos de fumigación, una laptop, un proyector, entre otros.

Al respecto el Coordinador de la Colecta Alejandro Queb Franco,  anunció que ya inició la  colecta 2022 en los mismos cuatro puntos estratégicos de la Isla establecidos para tal fin: Mega Soriana Cozumel y los 3 muelles de arribo de cruceros: Puerta Maya; Terminal Internacional SSA México y Punta Langosta. Por lo que ya se puede apoyar con donaciones por medio de la compra de playeras, gorras y tazas; aportaciones directas en las alcancías y a través de paypal.me/FundacionCozumel.

Para finalizar la Presidente Municipal y el Director de Protección Civil, Bomberos y Guardavidas agradecieron la entrega de los apoyos, reconociendo a todas las personas que participaron y aportaron en la colecta, a la Fundación Cozumel por su plataforma para la recepción, administración y aplicación de los recursos de forma transparente, que hoy se traducen en beneficios para la comunidad.

Cabe destacar que los bomberos ofrecen programas de seguridad contra incendios y los combaten, con el fin de salvar vidas, inmuebles y propiedades. También se ocupan de emergencias tales como accidentes de tráfico, vertidos químicos, inundaciones, situaciones de rescate y apoyo en desastres naturales.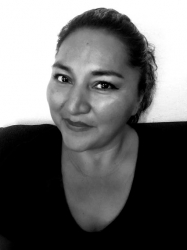 Latest posts by Kary Carrión
(see all)