Cozumel News Photos Karina Carrion
Cozumel Weekly News in Photos:
Cozumel Carnaval 2022 Dates To Be Modified
by Karina Carrion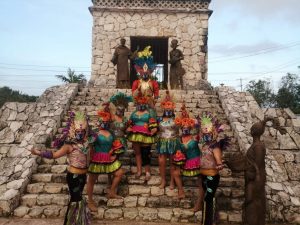 COZUMEL, January. – It's a fact! Cozumel's Mardi gras (Carnival) has been postponed to the second quarter of the year, taking place only if the pandemic conditions allow it; otherwise, it will have to wait for the next semester to be held. This was informed after a meeting of the Cozumel 2022 Carnival Committee members.
The statement was made Tuesday, January 11, by Juanita Alonso Marrufo, mayor of Cozumel, who only recently on December 30 had welcomed the presentation of the Pre-Carnival and Carnival 2022 festivities program, which was originally intended to be held from January 29 to March 2.
However, due to the prevailing Covid-19 infections worldwide and while Cozumel has not been able to lessen the numbers, the members of the Carnival Committee decided to prioritize the health of the citizens, so it was agreed to postpone the celebrations until health conditions allow it, said the mayor in a video clip issued from the local government office.
The official program presented last December also announced stellar entertainers such as Yuri, Margarita "La D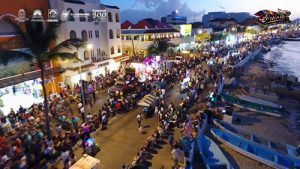 iosa de la Cumbia", Banda Blanca, Merenglass, among others. Adjustments to this part of the program will also be informed in the coming months.
Therefore, the Carnival festivities and its modifications, shall be informed to the different categories of candidates for kings, especially since they have already received advanced funds for each of their presentations, ensuing in a briefing soon concerning changes that will need to be made.
COLLAGE INFORMATIVO
Cozumel Carnaval 2022
Por Karina Carrión
 COZUMEL, enero.- ¡Es un hecho!, Carnaval de Cozumel será aplazado para el segundo trimestre del año si las condiciones de la pandemia lo permiten o en su caso, deberá de esperarse el siguiente semestre para poder efectuarse. Así trascendió después de una reunión que realizaron los integrantes del Comité del Carnaval Cozumel 2022.  
El anuncio fue emitido el martes 11 de enero por parte de la autoridad municipal, Juanita Alonso Marrufo, quien apenas el reciente 30 de diciembre celebró la presentación de la cartelera que se contemplaba para las festividades del Pre carnaval y el Carnaval 2022 que pretendía efectuarse del 29 de enero al dos de marzo.  
Sin embargo, debido a la ola de contagios de Covid-19 que prevalecen a nivel mundial y del que Cozumel no ha logrado disminuir los números, los integrantes del Comité de las fiestas del Carnaval, determinaron priorizar la salud de la ciudadanía, por lo que se acordó  posponer las celebraciones hasta nuevas fechas, si así lo permiten las condiciones sanitarias, refirió la munícipe en un videoclip informativo que se emitió desde la presidencia local.  
Es de recordar que la cartelera artística oficial que se presentó en diciembre pasado, se anunció que se contaría con presentaciones estelares de talla internacional como Yuri; Margarita "La Diosa de la Cumbia", Banda Blanca, Merenglass, entre otros, lo que deberá de darse a conocer sobre las adecuaciones que podrá tener ésta en caso de que se realice en próximos meses.  
Por consiguiente, el calendario de las fiestas carnestolendas y sus modificaciones, deberá de ser presentado a los candidatos a reyes en las diferentes categorías, sobre todo porque éstos ya han recibido porcentajes diversos de dinero para poder  avanzar en lo que será la presentación de cada uno, derivándose ahora una reunión en próximas fechas para las modificaciones que se tendrán que efectuar.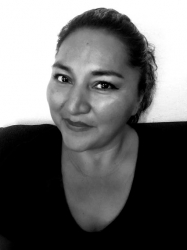 Latest posts by Kary Carrión
(see all)