Cozumel News Photos Special Forces Combat Diving Subcenter
Cozumel Weekly News in Photos
Special Forces Combat Diving Subcenter in Cozumel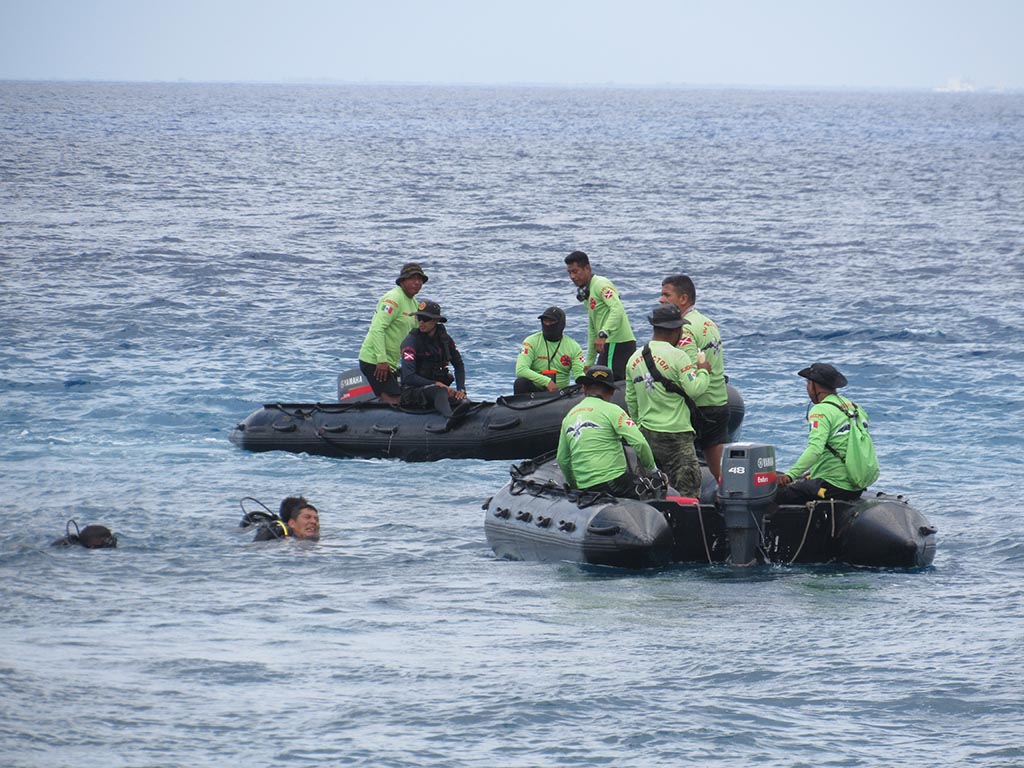 COZUMEL, JULY – Members of the Special Forces Combat Diving Subcenter of the military are training in the Island; and for the second time so far this year, training included rescue techniques from a helicopter and underwater immersions in the vicinity of Puerto de Abrigo, creating a real show for those who were in the area.
Although these exercises are part of a three-month course for all members seeking promotion or re-certification within the elite group of the Ministry of National Defense (SEDENA), as part of their evaluation the applicants must fulfill several exercises typical of the military. Once they have completed a certain number of underwater immersions with a range of obstacles, they will be able to receive their certification issued by the instructors of the only Special Forces Combat Diving Subcenter located on the island of Cozumel.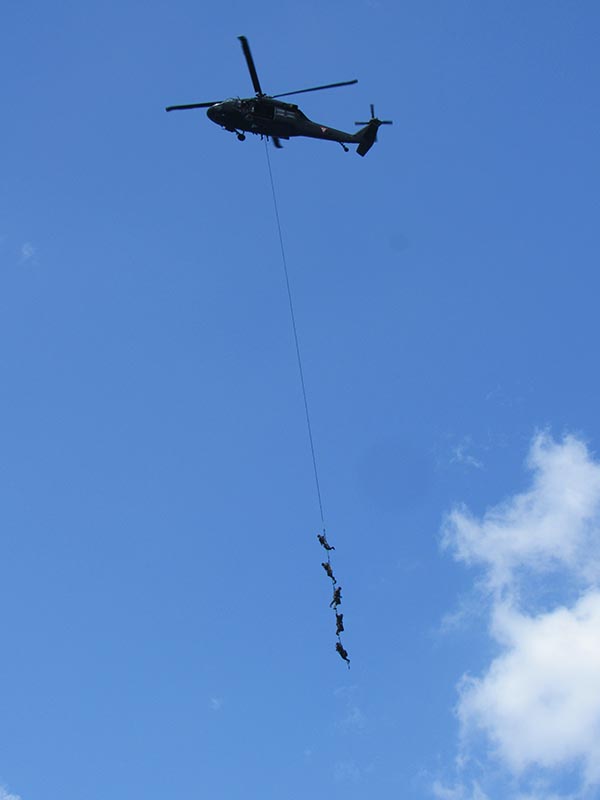 Unlike the last two years, high risk impact exercises were added in 2022, such as jumping from a helicopter into the sea, wearing boots, shirts, and weapons -proper ones-, with a diving mask, while exercises simulated from extraction of the elements on a rope or dropping in for aquatic area reconnaissance and "rescuing" a person or an object.
In the current course, several exercises were carried out using a Bell 412 helicopter and last March a UH-60M Black Hawk aircraft was used, both belonging to the Mexican Air Force (FAM). Due to the instructors' skills, the previous course had elements from other countries such as Brazil, who were seeking certification in this Sub-Center as the diving techniques are highly ranked internationally.
Both times, the military men carried out extraction from the sea exercises as part of a "rescue", which required trainees to wear a harness and hook themselves to a rope launched from the helicopter, completing a vertical ascent through the rope, forming a line of five to six soldiers who were transferred by air to one of the Air Force runways, where expert instructors were waiting to assist them in the following missions that were part of the exercises.
It is worth mentioning that due to the tourist proximity where these exercises are carried out during the year, dozens of local families suggested extending an invitation to the population and in nearby lodging centers so both tourists and locals may enjoy watching the discipline with which each exercise is accomplished. From the transfer of the vehicles, the emergency equipment, the hydration stations, the aircrafts, among others, which -they assured-, is interesting for training new generations and respect to the corps. Because although some exercises are "easy", performance requires a lot of practice as well as physical and psychological.
Unlike the last few years, where the high ranks minimized these practices and the importance of having in Cozumel the only Special Forces Combat Diving Subcenter of the Ministry, it has been observed that General Brigadier, General Staff College Graduate Laureano Carrillo Rodriguez, Commander of the Cozumel Military Garrison, has shown even more interest in repositioning the instructors and put each area in place area within the Military Camp, something that the business sector has applauded given the previous general's strong apathy.
As you may recall, SEDENA has several training subcenters for the Special Forces' Elite groups, which, depending on the specialty, could be in the jungle, the mountains, or the desert, as well as the aquatic subcenter operating on the Island of Cozumel, which even welcomes members from other countries for their certifications.
COLLAGE INFORMATIVO
Subcentro de Buceo de Combate de las Fuerzas Especiales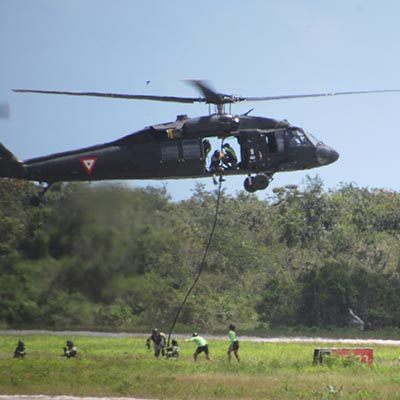 Buceo de Combate, realizan su adiestramiento en la isla en el que, por segunda ocasión en lo que va del año;  incluyeron técnicas de rescate desde un helicóptero e inmersiones subacuática en las  cercanía del Puerto de Abrigo, generando un verdadero espectáculo para quienes se encontraban por la zona.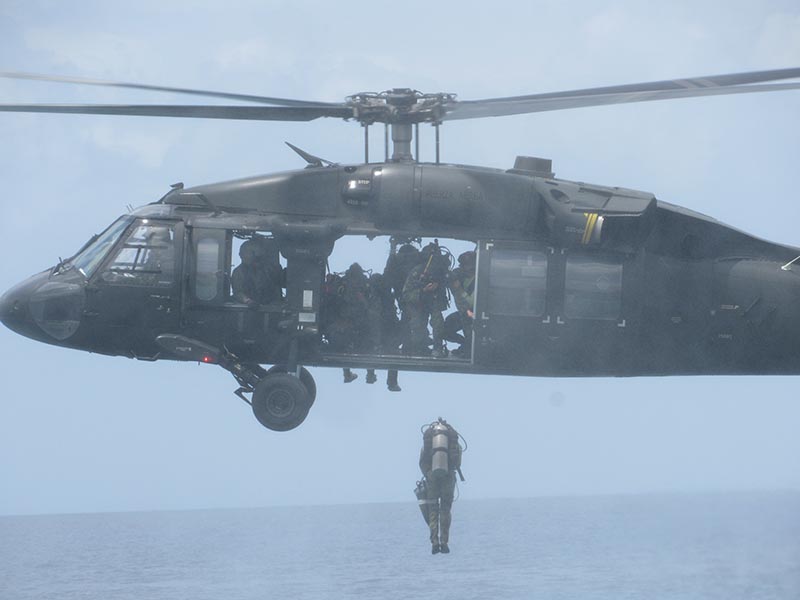 Aunque dichos ejercicios forman parte de un curso de tres meses para todos aquellos elementos que buscan ascender o re-certificar su preparación dentro del área del grupo Élite de la Secretaria de la Defensa Nacional -Sedena-, los aspirantes deben de cumplir con diversos ejercicios propios de la milicia cómo parte de su evaluación. Una vez logrado cierto número de inmersión subacuáticas con diversos obstáculos, podrán recibir su certificación emitida por los instructores del Único Subcentro de Buceo de Combate de las Fuerzas Especiales, ubicado en la Isla de Cozumel.
A diferencia de los últimos dos años, en este 2022 se agregaron ejercicios de alto impacto de peligrosidad, como saltar desde un helicóptero hacia el mar, portando desde botas, camisolas y armas -adecuadas-, con un visor acuático, simulando entre los ejercicios, desde rescates de extracción de los elementos en una cuerda o ingresando al área para reconocimiento de las zonas acuáticas con el "salvamento" de una persona o un objeto.
En el curso actual se realizaron diversos ejercicios por medio de un helicóptero Bell 412, aunque en marzo del año en curso fue con una aeronave   UH-60M Black Hawk, ambos de la Fuerza Aérea Mexicana -FAM-. Debido a la preparación de los instructores, en el curso anterior se logró contar con elementos de otras naciones como de Brasil, quienes buscaron la certificación en este Subcentro, debido a que las técnicas de buceo son altamente calificadas a nivel internacional.
En ambas ocasiones, los uniformados realizaron ejercicios de extracción del mar,  como parte de un "recate", lo que obligó a los cursantes a colocarse un arnés y engancharse a una cuerda lanzada desde el helicóptero, logrando su ascenso en forma vertical a través de la cuerda, formando una hilera de cinco a seis militares que fueron trasladados vía aérea  a una de las pistas de la Fuerza Aérea, dónde los esperaban los instructores expertos para ayudarles en las siguientes misiones contempladas dentro de los ejercicios.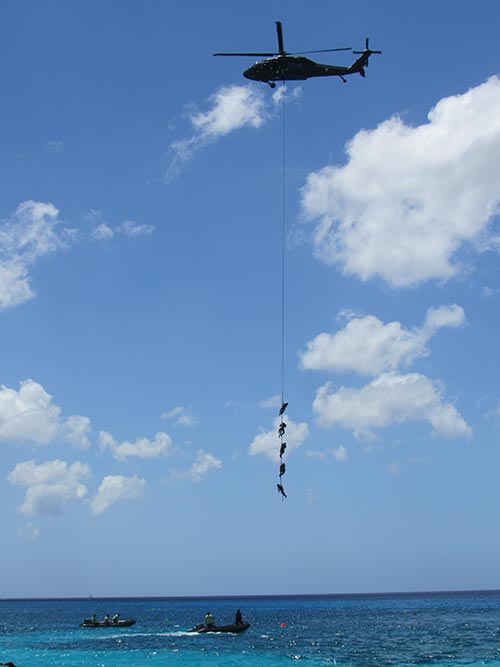 Cabe hacer mención que debido a la cercanía turística donde se realizan dichos ejercicios durante el año, decenas de familias locales sugirieron extender una invitación a la población y en los centros de hospedaje cercanos para que los turistas y los habitantes disfruten de observar la disciplina con la que se realiza cada ejercicio, desde el traslado de los vehículos, los equipos de emergencias, las estaciones de hidratación, las aeronaves, entre otros, lo que aseguraron, resulta ser interesante para la formación de las nuevas generaciones y para mantener el respeto a los uniformados, porque a pesar de que algunos ejercicios "fáciles", requieren de mucha práctica y preparación física y psicológica para poder efectuarlos.
A diferencia de los últimos años donde los altos rangos minimizaban dichas prácticas y la importancia de tener en Cozumel el único Subcentro de Buceo de Combate de la Secretaría, en las diversas prácticas se ha observado al General Brigadier Diplomado de Estado Mayor, Laureano Carrillo Rodríguez, comandante de la Guarnición Militar de Cozumel, quien ha demostrado mayor interés en posicionar de nueva cuenta  a los instructores y a la institución de cada  área dentro del Campo Militar, lo que es aplaudido por el sector empresarial ante alta apatía que existía con el antecesor general.
Como se recordará, la SEDENA cuenta con diversos subcentros de adiestramiento para los grupos Élite que conforman las Fuerzas Especiales, contemplándose según la especialidad que pudiera ser en la selva, la montaña o la zona desértica, así como el subcentro acuático, activo en la Isla de Cozumel, donde incluso continúan recibiendo a elementos de otros países para la realización de sus certificaciones.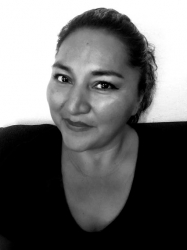 Latest posts by Kary Carrión
(see all)