Cozumel Oceanman 2022
Cozumel Oceanman 2022: A Resounding Success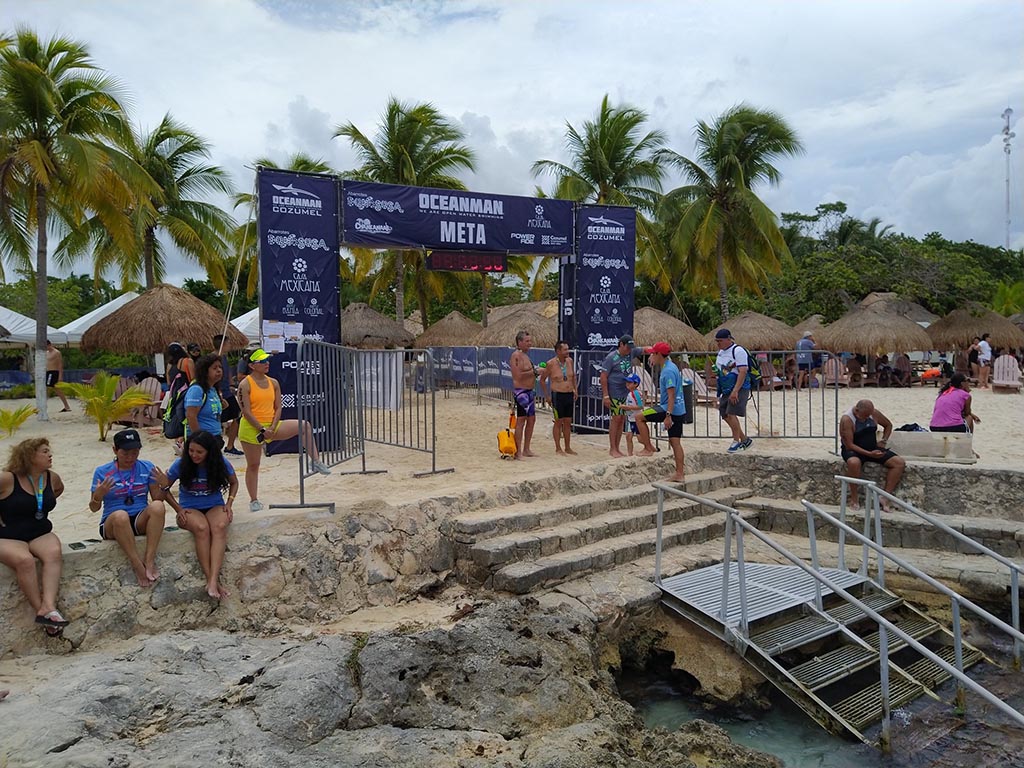 Last weekend Cozumel again hosted the Oceanman swim event. This is the 6th edition of the Cozumel event, which began in 2015, and was cancelled in 2021 due to the pandemic.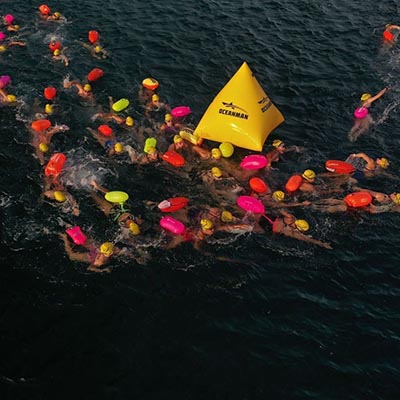 Cozumel Oceanman 2022, which took place at Chankanaab National Park, in the open water.
Participants choose to compete in either a 10K open water swim, a 5K "Half Oceanman" or a 1.5 K "Popular" swim in the strong Cozumel currents. There are also swims for children or Oceanman Kids as they are called.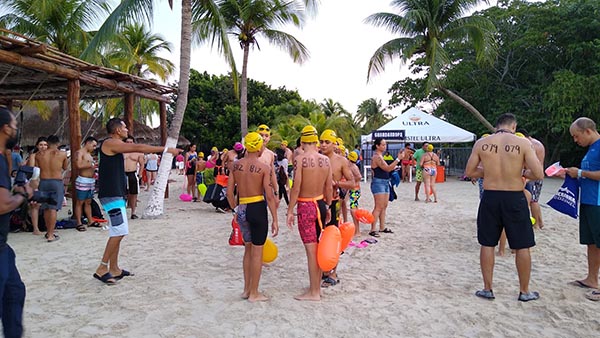 While all three swim lengths have staggered starts, they all use the same course. For example, the 10K swim is 2 laps of the 5K swim course.
Oceanman is a series of 5 open water swimming competitions – that take place various locations worldwide. Cozumel is the second location on the competition circuit. The World Grand Final takes place in Greece.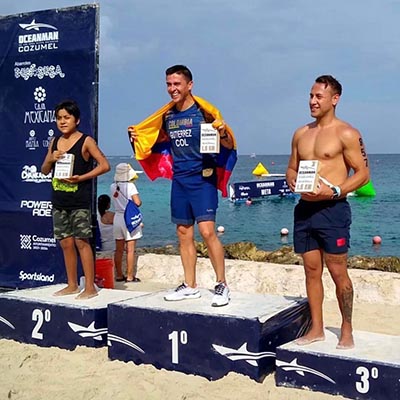 This year, 700 amateur and professional swimmers competed in Oceanman Cozumel, which is, in fact, the same number of participants as Oceanman Cozumel 2017.
For a complete list of the results, please consult DashPort.com
Éxito rotundo del Cozumel Oceanman 2022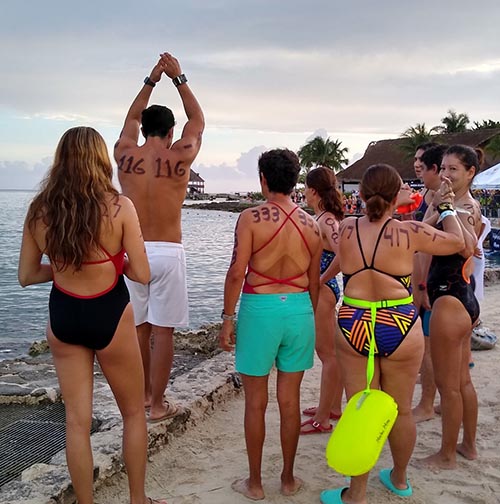 El fin de semana pasado, Cozumel volvió a ser sede del evento de natación Oceanman. Esta es la 6ª edición del evento de Cozumel que comenzó en 2015, y que, debido a la pandemia, fue cancelado en 2021.
Cozumel Oceanman 2022 tuvo lugar en aguas abiertas en el Parque Nacional Chankanaab.
Los participantes podían elegir competir en nado de 10 km en aguas abiertas, un "Medio Oceanman" de 5 km o el nado "Popular" de 1.5 km en las fuertes corrientes de las aguas de Cozumel.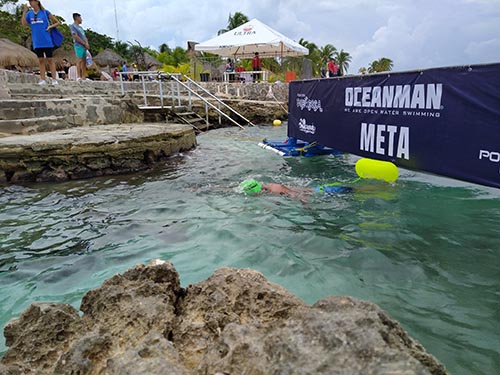 Aunque las tres distancias de nado tienen salidas escalonadas, todas utilizan el mismo recorrido. Por ejemplo, la competencia de nado de 10 km son 2 vueltas del recorrido de 5 km.
Oceanman es una serie de 5 competencias de natación que tienen lugar en diversos lugares en el mundo. Cozumel es el segundo sitio del circuito de la competencia. La Gran Final se lleva a cabo en Grecia.
Este año, 700 nadadores aficionados y profesionales compitieron en Oceanman Cozumel que es, de hecho, la misma cantidad de participantes que Oceanman Cozumel 2017.
Para ver una lista completa de los resultados, por favor consulte DashPort.com
Latest posts by Laura Wilkinson
(see all)