Cozumel Parks Reopen
FPMC To Reopen Chankanaab and Punta Sur Park on July 1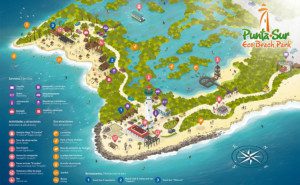 The Foundation of Parks and Museums of Cozumel has recently announced that starting on July 1st, both Chankanaab National Park and Punta Sur Park will resume operations.
Although dates haven't been announced yet, plans are in the works to reopen the newly remodeled "Museo de la Isla" and the archeological site, "San Gervasio.
Residents of the island will again be able to enjoy the services of the FPMC facilities using their "Park Card,"  which allows free or deeply discounted access.  Please click here to find out more information how residents can obtain a Park Access Card.
La FPMC reabrirá los parques Chankanaab y Punta Sur el 1º de julio
En fechas recientes la Fundación de Parques y Museos de Cozumel anunció que a partir del 1º de julio reanudarán las operacione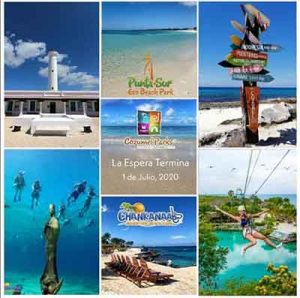 s de los parques Chankanaab y Punta Sur.
A pesar de que aún no se han informado las fecha, hay planes para la reapertura del recién remodelado Museo de la Isla y del sitio arqueológico San Gervasio.
Con la "Tarjeta del Parque" los habitantes de la Isla podrán disfrutar nuevamente de los servicios de la FPMC; la tarjeta permite el acceso gratuito o grandes descuentos. Por favor haga clic aquí para que, como habitante de la Isla, pueda obtener más información sobre la tarjeta de acceso al parque.
Latest posts by Laura Wilkinson
(see all)