Cozumel Turtle Breeding Season 2020
Cozumel Turtle Season 2021: FPMC Reports 40% Higher than 2020
In a recent statement from the Foundation of Parks & Museums of Cozumel, Biologist Rafael Chacon announced that the turtle park located in the Punta Sur Eco-Park saw a 40% increase in nesting sea turtles as compared to the 2020 season.
Rafael Chacon, head of the Center of Conservation and Environmental Education, reported a final count of 1,120 nests marked for 2021, and only 857 for 2020.  Of the 1,120 nests identified 1,020 nests were White Turtles  (Chelonia mydas) and 182 of Loggerhead nests. (Caretta caretta)
This is the highest number of Loggerhead nests in the past three years, with 86 in 2019 and 85 in 2020.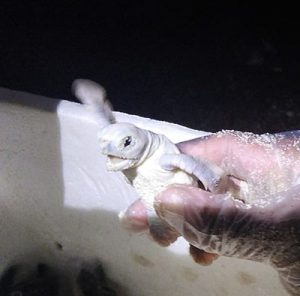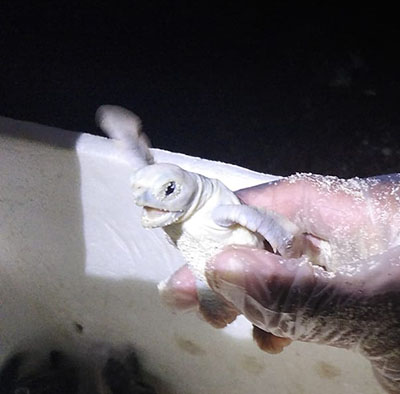 Next year's 2022 Turtle Nesting Season will begin May 1st – and run until the end of October. It's estimated that nearly 14,000 baby sea turtles will be released into the ocean with the help of volunteers.
Temporada de tortugas 2021 en Cozumel: La FPMC reporta 40% más que en 2020
En un comunicado que recientemente emitió la Fundación de Parques y Museos de Cozumel, el biólogo Rafael Chacón informó que, en comparación con la temporada del 2020, el parque tortuguero ubicado en el Ecoparque Punta Sur, registro un incremento en la anidación de tortugas marinas de 40%.
Rafael Chacón, titular del Centro de Conservación y Educación Ambiental, dio a conocer que el conteo final en 2021 fue de 1120 nidos marcados, y en 2020 sólo fueron 857. De los 1120 nidos identificados, 1020 fueron de tortuga blanca (Chelonia mydas) y 182 de tortuga caguama (Caretta carretta).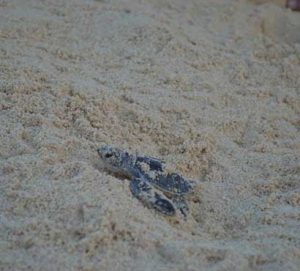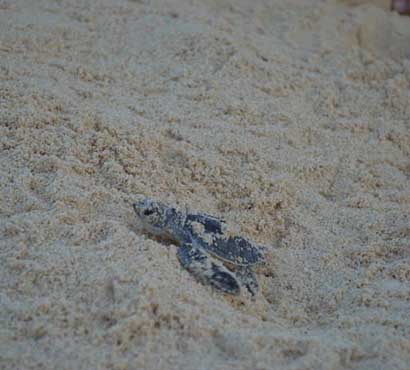 Este es el mayor número de nidos de tortuga caguama que se haya tenido en los últimos tres años, siendo 86 en 2019 y 85 en 2020.
La temporada de anidación de tortugas el próximo año (2022) comenzará el 1º de mayo y se prolongará hasta finales de octubre. Se estima que, con la ayuda de voluntarios, se liberarán al mar cerca de 14,000 tortuguitas.
Latest posts by Laura Wilkinson
(see all)