Fly Cozumel Photo Contest
5th Annual Fly Cozumel Photo Contest:  Mik n Drik Go Head to Head
The flight has been flown, both photographers have had their rush of adrenaline, plus a round of incredible shots, and now it's your turn to vote for the best picture!
Nadine Biezmienova and Oleksandr Biezmienov partners and co-owners of Mik 'n Drik Photography took to the skies over Cozumel and next week will  present their two best images.
Next week the shots will be uploaded to the Fly Cozumel website, where voting will commence on Midnight February 5th and will continue on to February 11th at midnight.
 To participate, visit the Fly Cozumel website and click on the main banner about the contest at the top of their homepage or simply click on on the following link to vote for the best Cozumel 2020 Fly Cozumel Photo Contest when they're uploaded.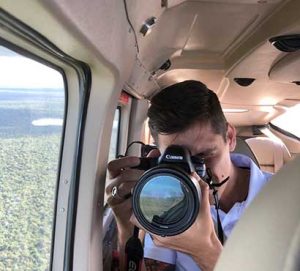 On Monday, February 12th, we will announce the lucky winner via our social media channels and the always friendly, consistently useful and awesome Cozumel 4 You community.
Now get ready to vote!
5º concurso anual de fotografía Fly Cozumel: Mik n Drik Go Head to Head
El vuelo se efectuó. Ambos fotógrafos recibieron su golpe de adrenalina, además de increíbles tomas, ¡y ahora es su turno de emitir el voto de la mejor fotografía!
Nadine Biezmienova y Oleksandr Biezminov, pareja y copropietarios de Mik 'n Drik Photography, se elevaron por los cielos de Cozumel y la próxima semana presentarán sus dos mejores imágenes.
La próxima semana se subirán las fotografías al sitio web de Fly Cozumel, y la votación se realizará a partir del 5 de febrero hasta el 11 de febrero a la medianoche.
Para participar, visite el sitio web de  Fly Cozumel  y haga clic en el "banner" principal sobre el concurso, en la parte superior de la página de inicio, o simplemente haga clic en el siguiente enlace para emitir su voto a la mejor fotografía participante de Cozumel en el concurso Fly Cozumel 2020 cuando ya se encuentren cargadas en dicha página.
El lunes 12 de febrero a través de nuestras redes sociales y la siempre amigable, constantemente útil e increíble página de la Cozumel 4 You community. se dará a conocer al ganador.
¡Prepárense para votar!
Latest posts by Laura Wilkinson
(see all)