Humane Society Cozumel Independent Animal Rescue Program
The Humane Society of Cozumel Island's Independent Rescue Program
by Jessica Villeda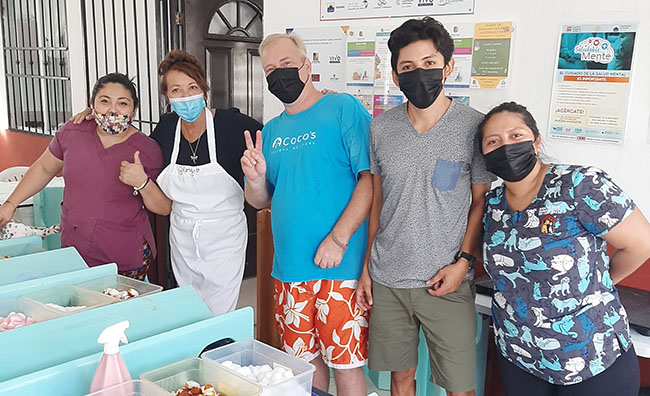 Although at the Humane Society of Cozumel Island we would love to be able to help all the animals on the island, it is impossible for us. That's why we've created our independent rescue program so that people interested in rescuing vulnerable animals have all the necessary medical resources to achieve a successful animal rescue which includes:
-Advice on the procedures that must be carried out for a responsible and smooth rescue.
-Veterinary processes necessary to responsible rescue the vulnerable animal as well as recommendations such as finding a temporary home and keeping the rescue isolated, from others.
-Free consultation, sterilization, deworming and preventative of fleas and ticks.
-Supplier prices for vaccines, tests, medical treatments.
Rescuers who are part of the Independent Rescue program must promote the adoption of their rescue on their social media platforms, we'll do the same on our social media pages. it is necessary to commit to the finish of the program by being part of it.
Right now we have 5 independent rescues, Papi and Roco, Tiki (Navi, Navidad), Emma and Andora, of which 2 are already in the search of their furever home (Emma and Andora). To learn more about their stories, we invite you to follow us on Facebook and Instagram, you can find us "Humane Society of Cozumel Island".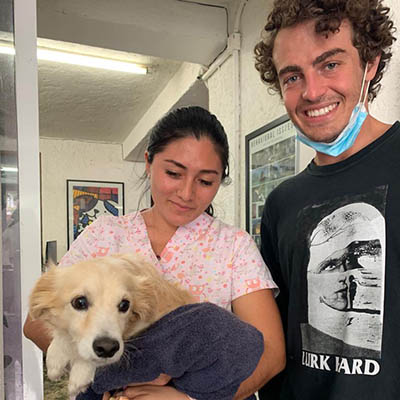 For more information on how to be part of our independent rescue program please contact our clinic at the following numbers:
-tel: (987)9896414
-cell: 987 112 3376 (not whatsapp)
CONTACT INFO.
Fb: Humane Society of Cozumel/Sociedad Humanitaria de Cozumel
Ig: @humanecozumel
Phone: 987 112 3376
E-mail: pets@humanecozumel.org
Programa de rescate independiente por parte de la Sociedad Humanitaria de la Isla de Cozumel
por Jessica Villeda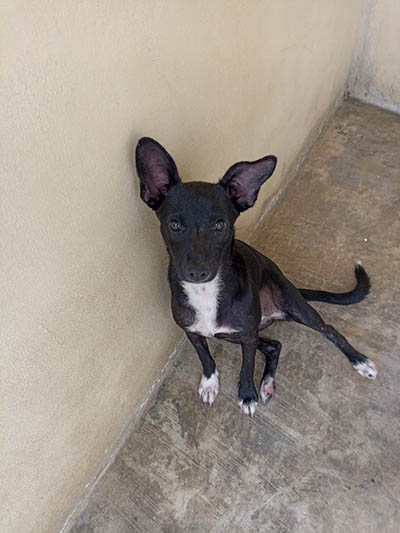 No obstante que en la Sociedad Humanitaria de la Isla de Cozumel nos encantaría ayudar a todos los animales en la Isla, no nos es posible. Por eso hemos creado nuestro programa de rescate independiente para que las personas que están interesadas en rescatar animales vulnerables tengan todos los recursos médicos necesarios para lograr un rescate animal exitoso que incluye:
– Asesoría sobre los procedimientos que deben llevarse a cavo para un rescate responsable y libre de problemas.
– Procedimientos veterinarios necesarios para el rescate responsable del animal vulnerable, y recomendaciones tales como la búsqueda de un hogar temporal y mantener al animal rescatado en aislamiento, separado de otras personas.
– Consulta gratuita, esterilización, desparasitación y prevención de pulgas y garrapatas.
– Precios de proveedor en vacunas, pruebas, tratamientos médicos.
Los rescatistas que sean parte del programa de rescate independiente deben promover la adopción de su animal rescatado a través de las plataformas de medios sociales; nosotros haremos lo propio a través de nuestras páginas de medios sociales. Al ser parte del programa, es necesario estar comprometidos hasta concluirlo.
Por el momento tenemos 5 rescates independientes: Papi y Roco, Tiki (Navi, Navidad), Emma y Andora, de los cuales 2 ya están buscando su hogar permanente (Emma y Andora). Para saber más acerca de sus historias, les invitamos a seguirnos en Facebook e Instagram donde pueden encontrarnos como "Sociedad Humanitaria de la Isla de Cozumel".
Para más información acerca de cómo formar parte de nuestro programa de rescate independiente, comuníquese a nuestra clínica a través de los siguientes números: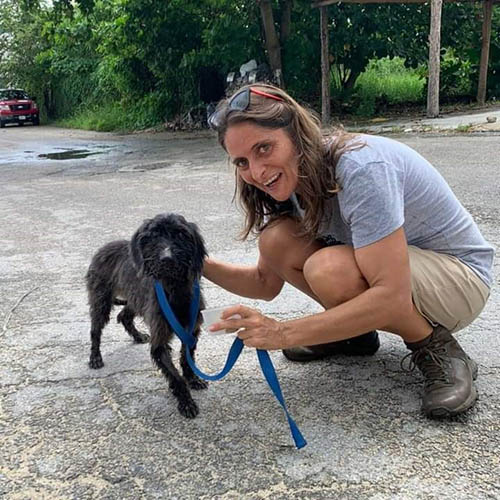 – Teléfono (987) 9896414.
– Celular: 987 112 3376 (no WhatsApp) .
INFORMACIÓN DE CONTACTO:
Facebook: Humane Society of Cozumel / Sociedad Humanitaria de Cozumel
Instagram: @humanecozumel
Teléfono: 987 112 3376
Correo electrónico: pets@humanecozumel.org
Latest posts by Laura Wilkinson
(see all)