New Mexican Phone System Starts August 3rd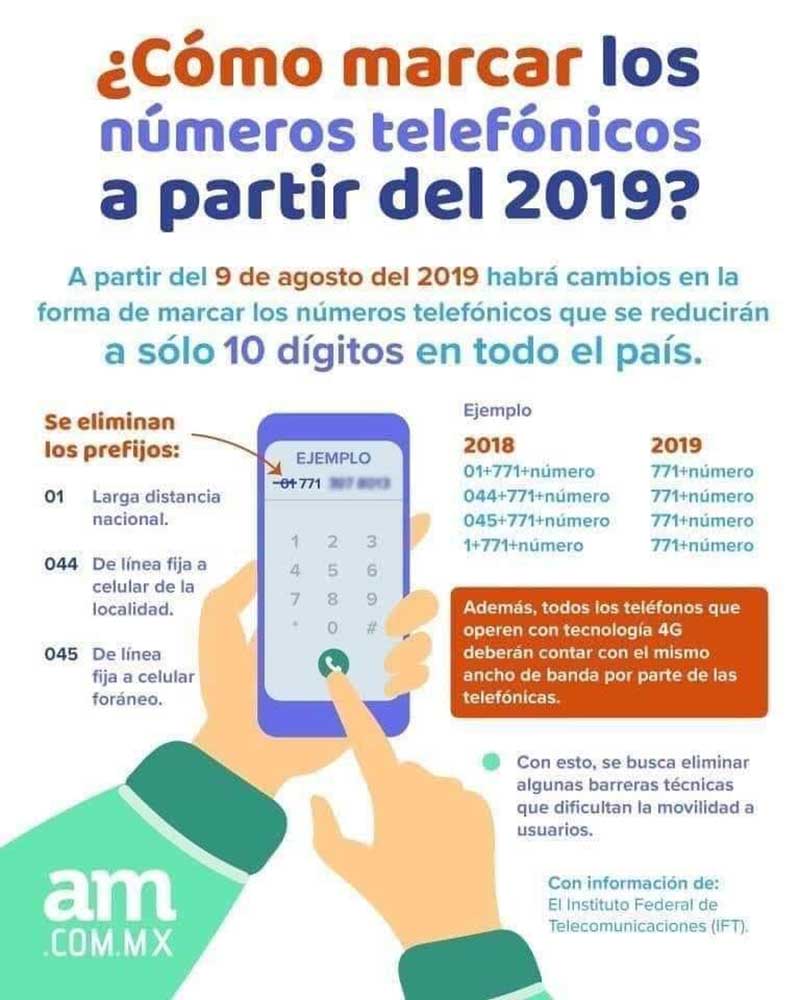 Starting August 3rd national callers here in Mexico will no longer have to use outdated prefixes such as 01 or 044.
Without additional cost to users, a new 10-digit system will be applied nationwide. Telephone users will now simply dial a 10 digit number for either landlines or cellular phones.
From August 3 to September 3 subscribers who dial using the old system will receive a recorded reminder to review the number and adjust their dialing accordingly.
International users must dial 011 + 52 (country code) and the 10-digit number.
To call from Mexico to other countries, first dial 00, the country code, the city code and the number.
El nuevo sistema de marcado telefónico en México comienza el 3 de agosto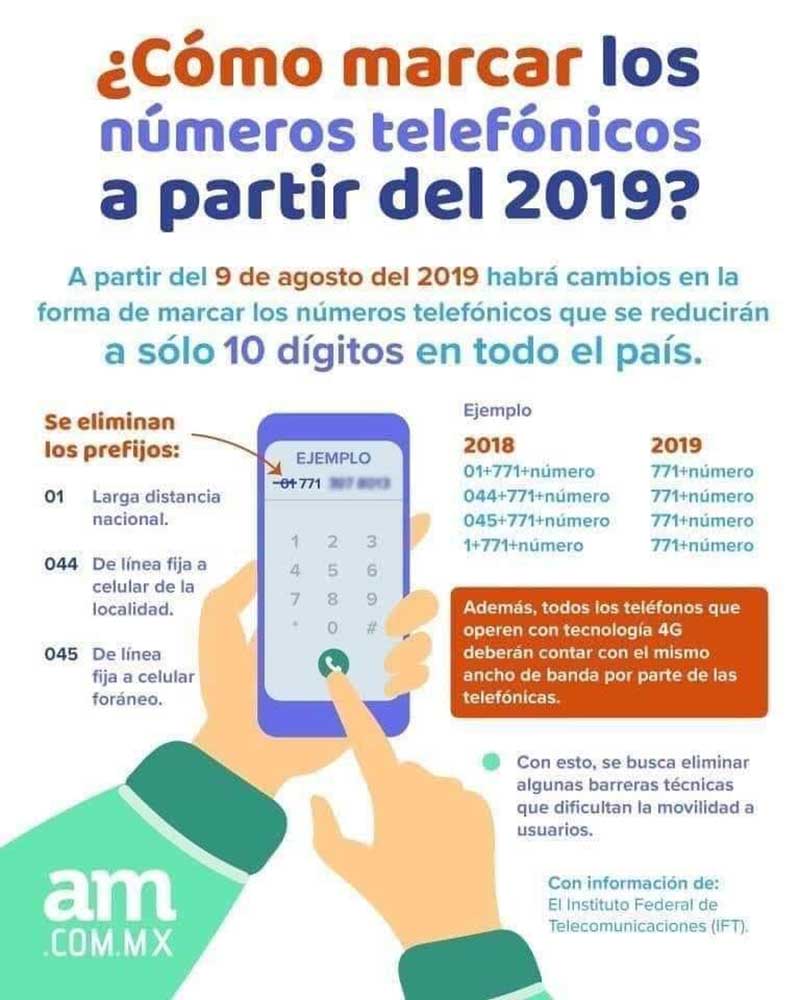 A partir del 3 de agosto ya no será necesario que los usuarios de teléfonos en México usen los anticuados prefijos 01 o 044.
Sin costo adicional para los usuarios, entrará en vigor un nuevo sistema de 10 dígitos a nivel nacional. Los usuarios de teléfonos ahora sólo marcarán los números telefónicos de 10 dígitos para líneas fijas o teléfonos celulares.
A partir del 3 de agosto hasta el 3 de septiembre, los subscritores que marquen los números telefónicos utilizando el viejo sistema recibirán un recordatorio gravado para que revisen el número y ajusten el marcado según corresponda.
Para usuarios internacionales es necesario marcar 011 + 52 (código del país) y el número telefónico de 10 dígitos.
Para hablar de México al extranjero primero hay que marcar 00, el código del país, el código de la ciudad y el número.
Latest posts by Laura Wilkinson
(see all)