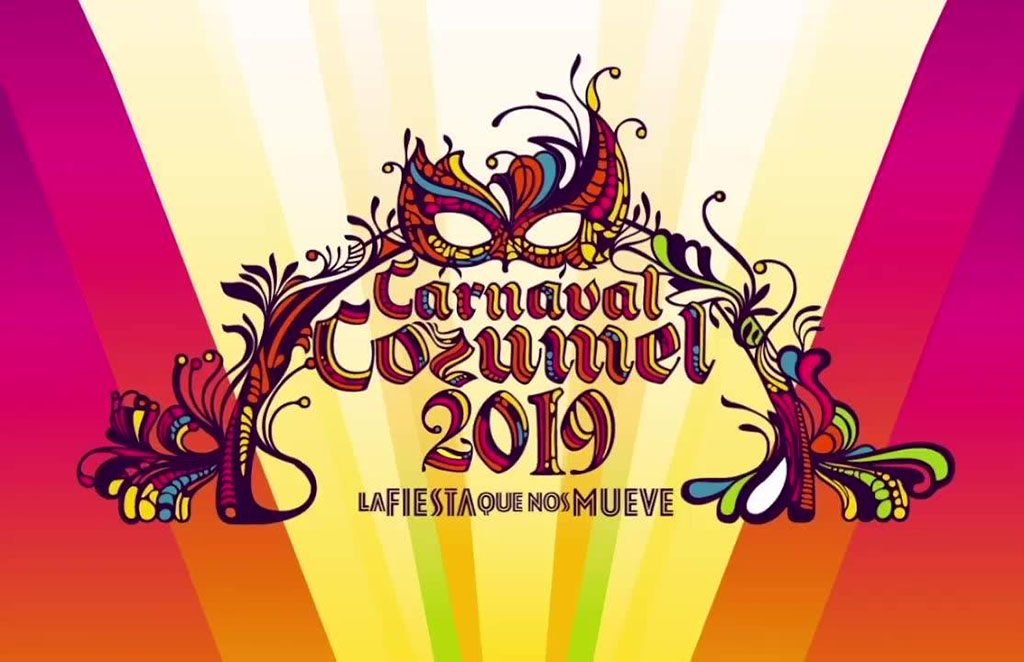 Pre-Carnaval Events Start this Weekend
2019 Competition Starts for King & Queen Candidates….
The first pre-carnaval event for 2019 is scheduled for this weekend, Saturday February 2nd, at the Moby Dick event hall stating at 10 pm. During this event the candidates for various Royal Court positions – including King & Queen – will be presented in their Gala dress.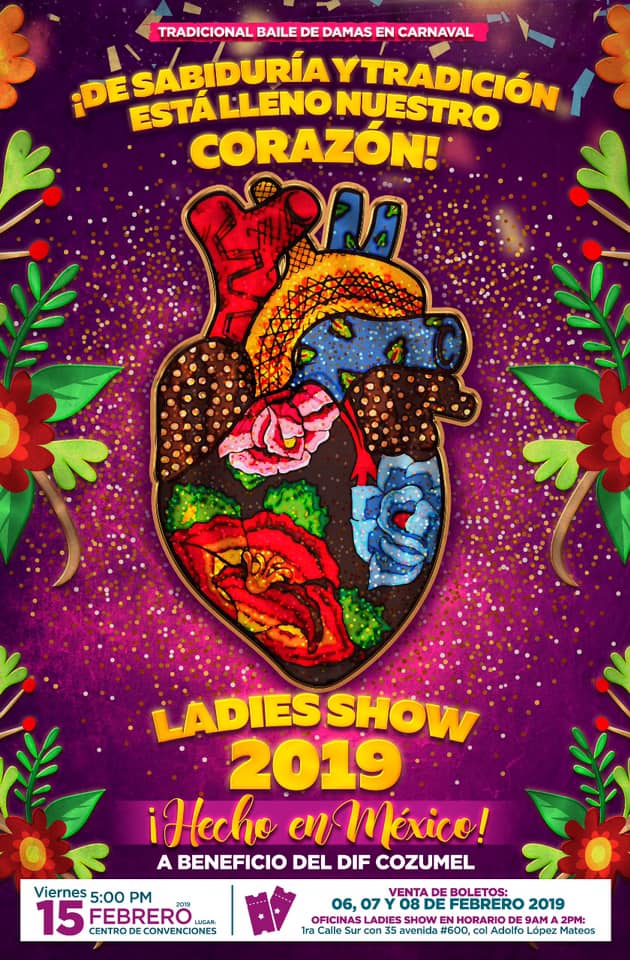 If a Saturday night event is a little late for you, there will be another presentation on Sunday starting at 7 pm, which will take place at the Andres Quinta Roo Park, which is
directly in front of the Palacio Municipal.
The official PRE-carnaval events are the 2nd, 9th, 16th, 22nd, 23rd and 24th. The big important nights are the 23 and 24th when the actual election of the royal court takes place. Anyone present can vote.
The actual Carnaval will take place from February 27 – March 6, 2019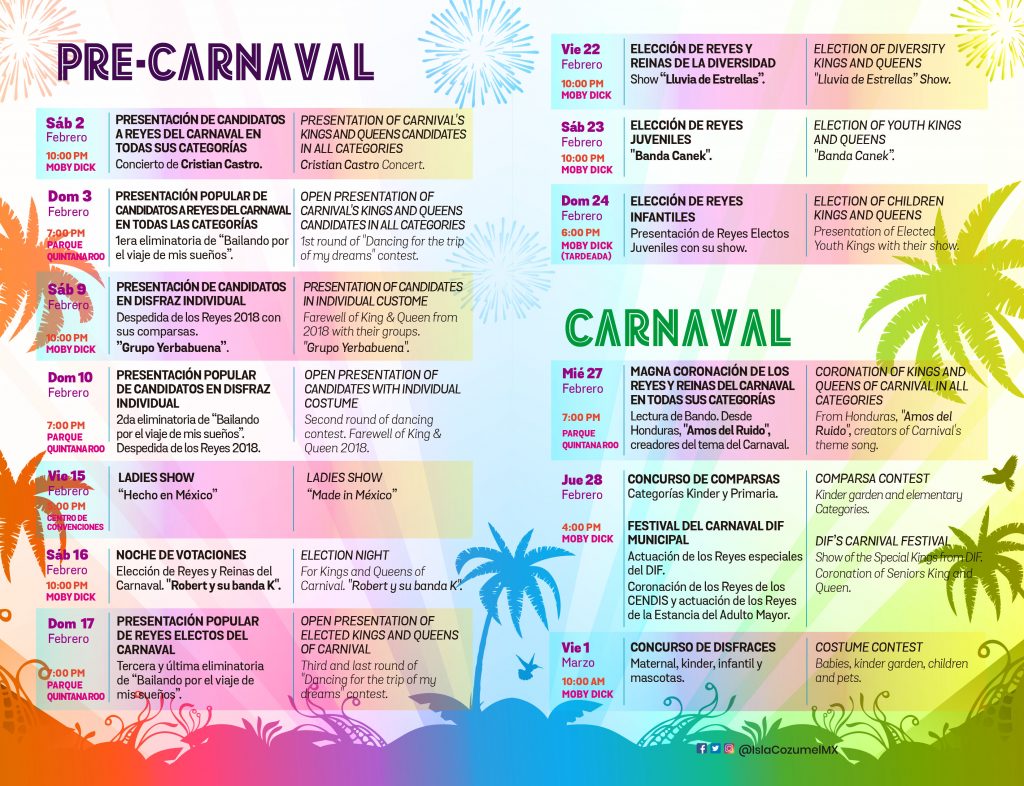 For more information, and to get your party planning underway, check out the official Carnaval de Cozumel Facebook page
Este fin de semana comienzan los eventos previos al Carnaval
Comienza la competencia de los Reyes 2018 . . .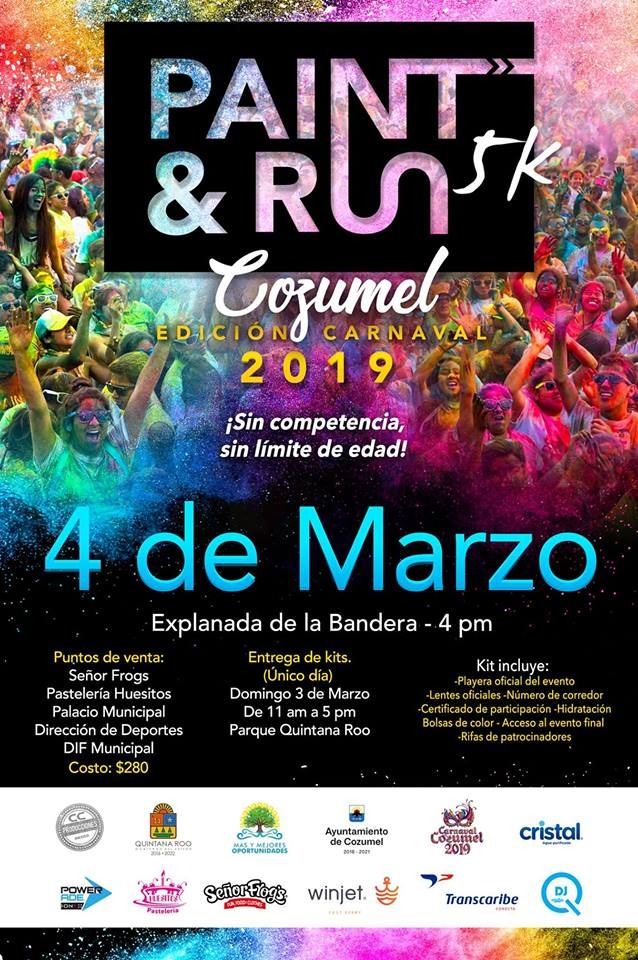 Este fin de semana, el sábado 2 de febrero, tendrá lugar el primer evento previo al Carnaval 2019. Durante el evento los candidatos de diversos lugares en la corte real, incluyendo a los Reyes, se presentarán en sus atuendos de gala.
Si considera que el evento del sábado por la noche es demasiado tarde para usted, habrá otra presentación el domingo a partir de las 7 p.m. en el parque Andrés Quintana Roo, justo frente al Palacio Municipal.
El Carnaval en sí se realizará del 3 al 10 de febrero y los paseos son el 10,11 y13 de febrero.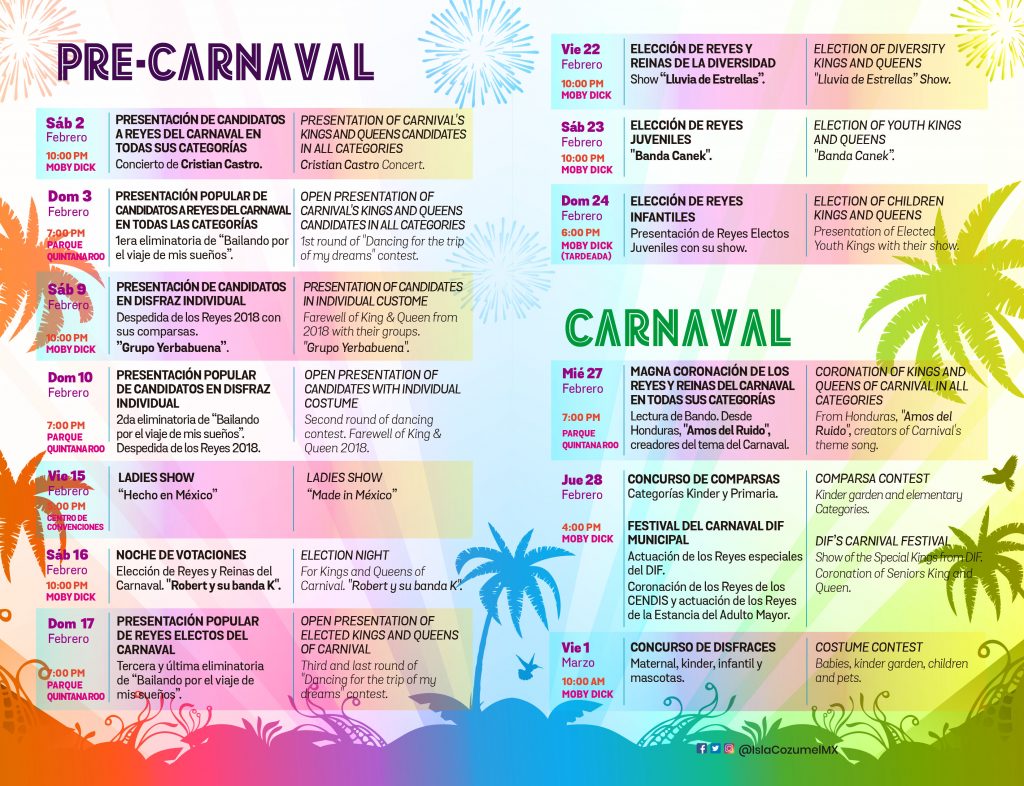 Para más información y para planear su celebración, eche un vistazo a la página del Carnaval de Cozumel en Facebook.
Latest posts by Laura Wilkinson
(see all)