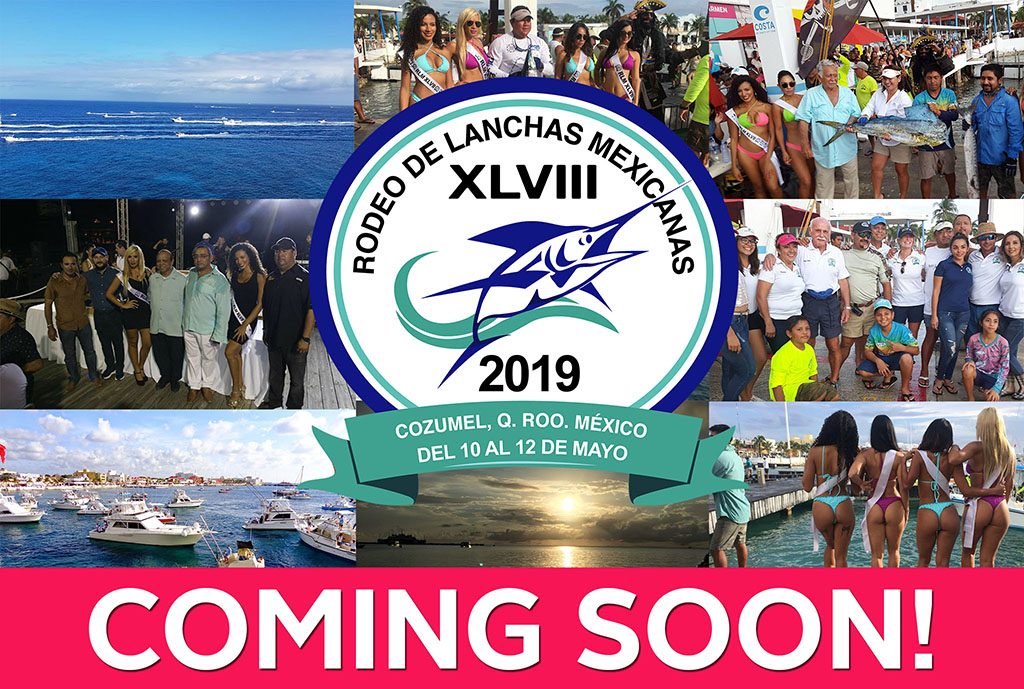 This year's "Rodeo de Lanchas Mexicanas" fishing  tournament takes place on 11-12 May this year, with the banquet dinner taking place on the 10th.    It's the 48th year of this tournament, which is considered to be the biggest tournament of the year for Cozumel, and boats from all over the state arrive to compete, as well as international guests, who arrive to fish in this competition.  This year is mandatory for catch-and-release of MOST  billfish  (Blue Marlin being the exception – most of them were released back into the water last year). 
The catch-and-release must be turned in with video with the boat's number of the day appearing in the video. The videos also must show the safe return of the billfish back into the water. There are extra points if you don't even bring the fish on board. Each boat is allowed one specimen per species each day. This means if you catch 4 dorado in one day, only one can be taken into consideration for the day. However, if you catch 4 dorado and 1 barracuda, one dorado and one barracuda can be submitted. Sharks are not permitted.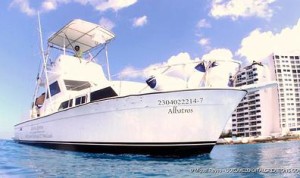 We are definitely making progress on the ecology side of things. Perhaps the numbers in fish caught last year helped push tournament officials to a full on catch-and-release decision. Last year, our boat, Albatros, happened to throw back about 5 dorado that were too small.
Fishing starts at 8AM each day. The scales open and 4PM and close entrance at 6PM. This means you must have your fish and your representative on the pier and checked in by 6pm. It's a huge crowd gathering event down at the main ferry pier. I suggest getting there early if you want to have a good view of the fish being weighed in.
As usual prizes are cars, trucks and motos. First place this year is an Audi with second place being a truck. Inscription (entrance fee) as everything else in life, has increased to 10,000 pesos.
A Quick Summary About the 2018 Tournament
The 2018 Rodeo de Lanchas #47, had about 160 boat entries. In the end, there were only 86 that turned in any fish or ranked. The weekend was a very wet one, with both days heavy storms each day. However, the storms did not deter the fisherman one bit. On another note, the 1st place team won with about 5000 points.
Rita Absher is the owner of Albatros Charters, a Cozumel business that offers private sport fishing at it's best. All the necessary fishing gear – the lures, the bait, the licenses and refreshments – included. They also offer a variety of special cruises including sunset trips & snorkel charters. For more information, or to book your fishing book, contact Rita at http://www.cozumel-fishing.com/
Torneo de pesca en Cozumel: Rodeo de Lanchas Mexicanas.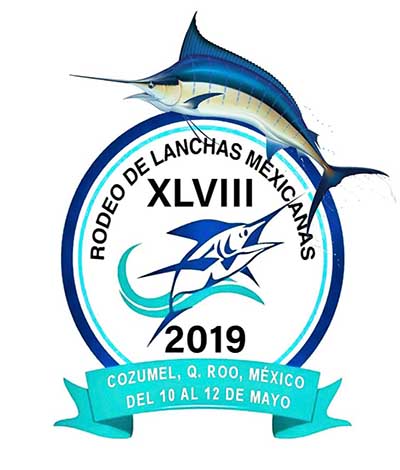 El torneo de pesca "Rodeo de Lanchas Mexicanas" de este año tendrá lugar los días 11 al 12 de mayo, siendo que el banquete se realizará el día 10. Este es 48º año del torneo que está considerado como el torneo más grande del año en Cozumel, además de que se cuenta con la participación de embarcaciones procedentes de todo el Estado así como invitados especiales que llegan para pescar en esta competencia. Este año la práctica de pescar-soltar es obligatoria para TODOS los peces de pico (el año pasado la mayoría fueron regresados al mar).
Debe entregarse un video de la práctica pescar-soltar junto con el número de la embarcación del día que aparece en el video. Los video también deben mostrar que se regresó al pez de pico al mar de una manera segura. Hay puntos extras si ni siquiera sube al pez a la embarcación. A cada embarcación se le permite un espécimen por especie cada día. Ello significa que si usted pesca 4 dorados en un día, sólo uno se considerará para ese día. Sin embargo, si usted pesca 4 dorados y 1 barracuda, pueden presentarse un dorado y una barracuda. No están permitidos los tiburones.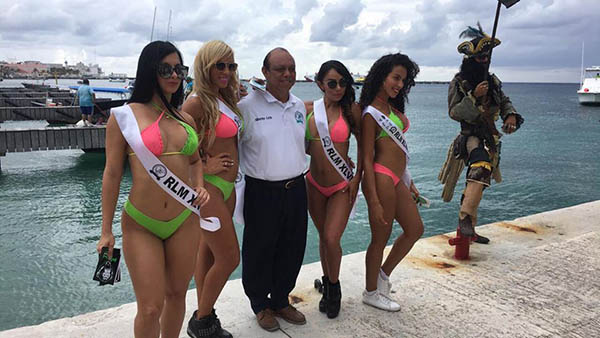 Es definitivo que estamos teniendo avances en cuanto al lado ecológico de las cosas. Quizás las cifras de peces que se capturaron el año pasado ayudaron a que los funcionarios del torneo tomaran una decisión total en cuanto a la práctica de pescar-soltar. El año pasado nuestra embarcación Albatros, regresó a 5 dorados que estaban demasiado pequeños.
La pesca comienza diariamente a las 8 a.m. Las básculas abren a las 4 pm. y cierran la admisión a las 6 p.m. Esto quiere decir que ya para las 6 p.m. tanto su pez como su representante deben estar en el muelle y registrarse. Para este evento se reúne una muchedumbre en el muelle del ferry. Sugiero que lleguen temprano si quieren ver a los peces al momento del pesaje.
Como siempre, los premios son automóviles, camionetas y motos. El primer lugar este año se llevará un Audi, y el segundo una camioneta. La cuota de inscripción, como todo en la vida, ha aumentado a 10,000 pesos.
Un resumen rápido del torneo del 2018.
El Rodeo de Lanchas #47 del 2018 contó con cerca de 160 embarcaciones. Al final, 86 entrenaron un pez o clasificaron. El fin de semana llovió mucho ambos días. Sin embargo, las tormentas no desalentaron para nada a los pescadores. En otra nota, el equipo del 1er. lugar obtuvo alrededor de 5000 puntos.
Rita Absher es propietaria de Albatros Charters, una empresa de Cozumel que ofrece lo mejor de la pesca deportia. Cuenta con todo el equipo necesario para la pesca: señuelos, carnada, licencias y refrescos, incluidos. Tambien ofrecen una variedad de viajes especiales que incluyen viajes durante el atardecer y charters de esnorquel. para más informacion o para reservar su viaje de pesca, pongase en contacto con Rita a traves de http://www.cozumel-finishng.com/
Latest posts by Laura Wilkinson
(see all)