2015 Feria de Cedral Cozumel Events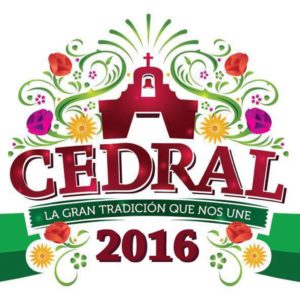 The  Feria de El Cedral, will take place this weekend from April 29 – May 3rd.
This 167 year old tradition is deeply rooted in the history of Cozumel.  The Inauguration to this year's event, which took place on Wednesday the 29th  was be overseen by the Governor of the State, and Cozumel native, Roberto Borge.  Feria de Cedral events include traditional horse racing, cycling , walking , wrestling, bullfighting , dances , as well as the presentation of Yucatecan trova , workshops for children , a fair with rides and other family friendly activities.  


The Ferias de Cedral and Santa Cruz date all the way back to 1848
The Ferias de Cedral and Santa Cruz date all the way back to 1848,  and since then, people from the all over the Yucatán come to El Cedral every year to join the festivities. The festivities start on the 26th of april and will end on the 4th of May with the traditional dance,  "La Cabeza de Cochino. "  Last year Cozumel municipal officals applied to UNESCO (United Nations Educational, Scientific and Cultural Organization) to secure the Feria de El Cedral and the Feria de Santa Cruz de Saban as cultural and history heritage.     For more information on this event and it's activities, follow check out the El Cedral page.
For more great Cozumel Information
This story originally appeared in the weekly Cozumel 4 You NEWS – the island's number one source of positive information about our island!  Be sure and subscribe to the weekly NEWS to find out all the island events!
Latest posts by Laura Wilkinson
(see all)