Bicycling in Cozumel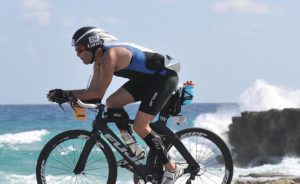 Protective Bollards Installed on Cozumel's Bicycle Path
Bicycling around the island of Cozumel just got a little bit safer.  Last weekend protective bollards – short posts used to deter larger vehicle traffic – were installed in a 22 KM distance from Playa Santa Cecilia to Punta Sur. Not only will cyclists find the path free of vehicular traffic, but municipal police manpower can now be better utilized within city limits.
Then Mexican President Felipe Calderon inaugurated the southern perimeter bike path on November 4, 2012, just prior to the Cozumel Ironman.
For more great Cozumel Information
This story originally appeared in the weekly Cozumel 4 You NEWS – the island's number one source of positive information about our island!  Be sure and subscribe to the weekly NEWS to find out all the island events!
Latest posts by Laura Wilkinson
(see all)