Cozumel Autism
Casa Mission Restaurant Announces "La Hora Azul" for Special Needs Families to Enjoy Eating Out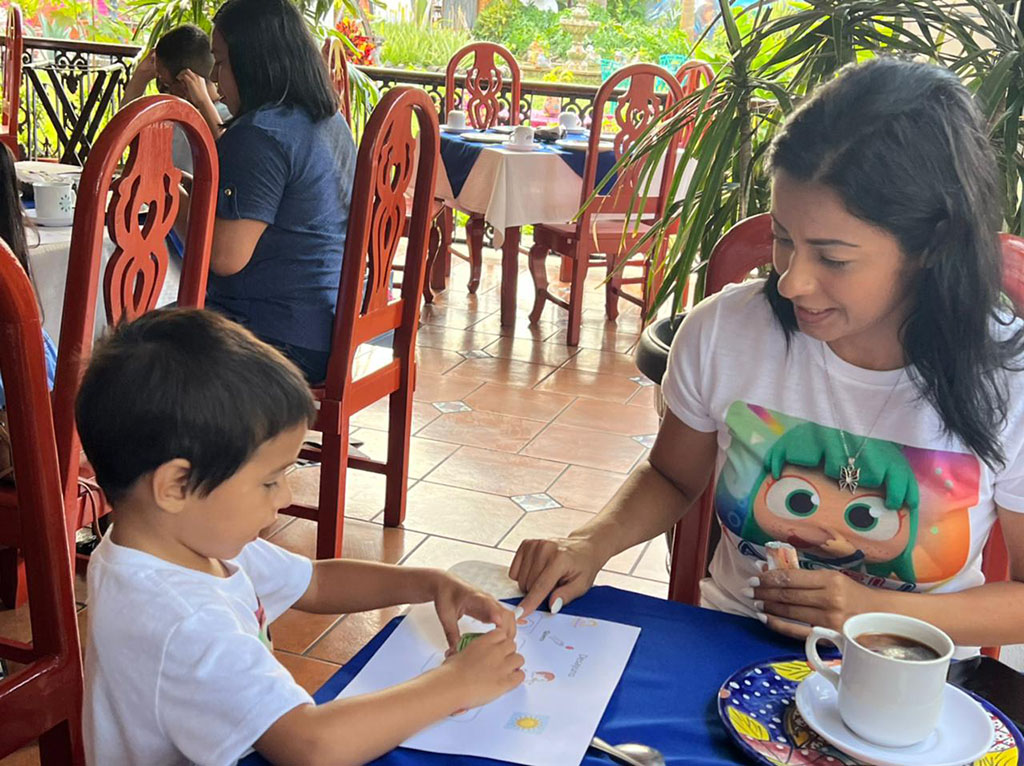 Cozumel's Casa Mission Restaurant has announced a daily "Hora Azul"  (Blue Hour) from 8 am – 9 am 7 days a week.
The concept of the "Hora Azul" is a silent hour, with no music, background noise, high intensity lighting and distractions that bother people with autism.
"It's not only for families with autism, we also have a special menu in braille, a menu for children with special needs such as Down's Syndrome or any forms of the autism spectrum," stated restaurateur Fabiola Miranda, about her family owned restaurant, located in the heart of Cozumel.
World Autism day is celebrated April 2nd, using this as an inspiration, the Miranda family, Casa Mission, and La Mission Restaurant  has worked to make sure that all of their restaurants are inclusive to everyone.
For more information on the "Hora Azul" or if you would like to visit with a family member with special requirements please contact Casa Mission through their Facebook page.
El restaurante Casa Mission lanza "La Hora Azul" para que familias con necesidades especiales disfruten comer fuera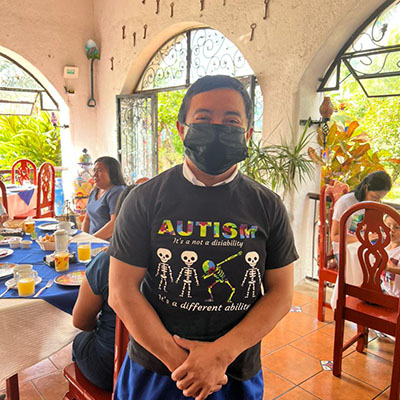 El restaurante Casa Mission de Cozumel anunció la creación de una "Hora Azul" diariamente de 8 a 9 de la mañana, los 7 días de la semana.
El concepto de "La Hora Azul" es una horade silencio, sin música, sin ruido de fondo, sin iluminación intensa y sin distracciones que molestan a las personas con autismo.
Acerca de su restaurante familiar ubicado en el corazón de Cozumel, la restaurantera Fabiola Miranda comentó que "no es sólo para familias con autismo, también tenemos menú especial en braille, un menú para niños con necesidades especiales como Síndrome Down o cualquier forma de espectro autista".
El Día Mundial del Autismo se celebra el 2 de abril, y usando esto como inspiración la familia Miranda, Casa Mission y La Mission Restaurante han trabajado para garantizar que todos sus restaurantes son inclusivos para todos.
Para más información acerca de "La Hora Azul" o si desea visitar el restaurante con algún miembro de la familia con necesidades especiales, por favor póngase en contacto con Casa Mission a través de su página en Facebook.
Latest posts by Laura Wilkinson
(see all)