Cozumel Ferry Companies Await SCT Order to Increase Crossings
Earlier this week representatives from both companies that provide ferry service to the island:  Winjet and Transcaribe,    met with the SCT (Secretary of Communications & Transportation)  Port Captain authorities as well as Cozumel municipal officials. 
The purpose of the meeting was to solve the issue of crowded piers and long lines for residents and summer holiday goers, which has been the subject of much debate in social media, and has tourists concerned.
Over 239,707 people packed onto the Cozumel – Playa del Carmen route last month alone (June 2021).  Many of these passengers reported long wait times, no social distancing, and a general lack of pandemic protocols, due to the lack of scheduled crossings.
During the closed door meeting, which took place at the APIQRoo facilities, both ferry companies expressed desire to return to their previous daily and simultaneous operations but are awaiting instruction from the SCT authorities, most likely in the form of a federal order.
One of the main issues is that the Playa del Carmen pier currently does not have the capacity to house two ships from both companies and still adhere to the sanitary protocols set forth during the pandemic by COFEPRIS (a federal commission that oversees sanitary procedures).
Once the federal has been clarified both Winjet and Transcaribe will have to up to three boats daily to meet peak demand hours.  Ferries will also respect an 80% maximum capacity, as well as adhering to current health protocols.
Las compañías a cargo de los ferries esperan ordenes de la SCT para aumentar las frecuencias de cruces marítimos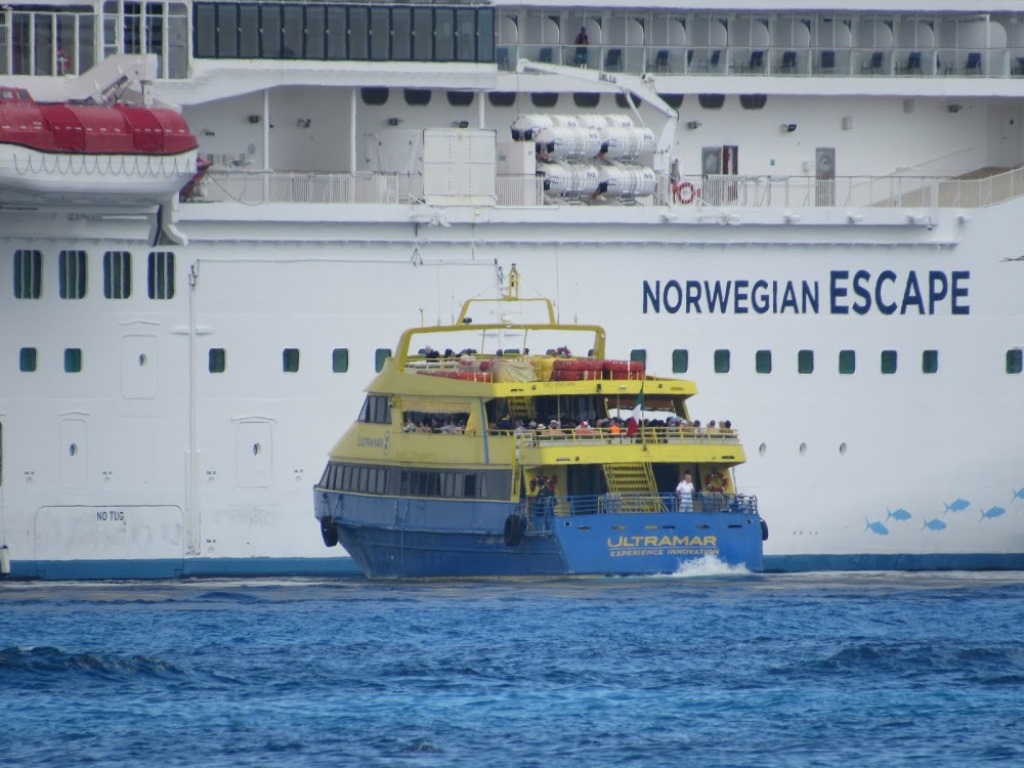 A principios de la semana, representantes de Winjet y de Transcaribe, las dos empresas que prestan el servicio de ferry a la Isla se reunieron con autoridades de la Capitanía de Puerto dependiente de la SCT (Secretaría de Comunicaciones y Transportes) y con funcionarios municipales de Cozumel.
El objeto de la reunión fue el de resolver el tema de los muelles abarrotados y las largas filas de espera tanto de los habitantes como de vacacionistas de verano, lo cual ha sido tema de mucho debate en redes sociales e inquieta a los turistas.
Tan sólo el mes pasado (Junio 2021), más de 239,707 personas abarrotaron la ruta marítima Cozumel – Playa del Carmen. Muchos de estos pasajeros denunciaron los largos tiempos de espera, la ausencia de distanciamiento social y una inexistencia generalizada de protocolos de salud a causa de la pandemia, ello en virtud de la nula programación de los cruces.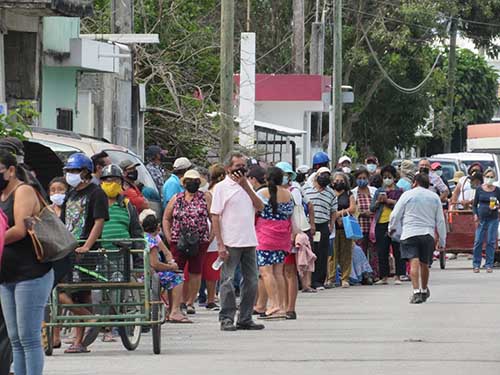 En la reunión a puerta cerrada que se realizó en las instalaciones de la APIQRoo, ambas compañías expresaron su deseo de reanudar sus operaciones diarias y simultáneas, pero están a la espera de las instrucciones emitidas por autoridades de la SCT, muy probablemente en forma de una orden federal.
Uno de los problemas principales es que el muelle de Playa del Carmen en la actualidad no cuenta con la capacidad para albergar dos barcos de ambas compañías y aún así poder dar cumplimiento a los protocolos de salud que estableció la COFEPRIS (la comisión federal que supervisa los procedimientos de salud) durante la pandemia.
Una vez aclarada la situación de la orden federal, tanto Winjet como Transcaribe pondrán tres barcos en servicio para brindar atención durante las horas de mayor demanda. Asimismo, deberán respetar el aforo máximo de 80% y cumplir con los protocolos de salud vigentes.
Latest posts by Laura Wilkinson
(see all)