Cozumel Lobster Season
Cozumel's Lobster Season to Open Again
Cozumel's lobster season is slated to officially re-open this Friday.  Starting July 1 the five-month long hiatus ends.  Representatives from the Cozumel Fisherman's Cooperative have set the same expectations for this season  as last year's projection –   an expected harvest of 25 tons of live lobster and 15 tons of lobster tails.
The Cozumel Fisherman's Cooperative is one of 19 Cooperatives throughout the State of Quintana Roo that all adhere to the same lobster season as well as standards in size.
Quintana Roo – the State in which Cozumel is located –  has an open lobster season runs from July until the end of February yearly.
The Cooperative "flash freezes" much of the lobster tails caught during the open season, so while lobster is served in many island restaurants, it does not mean that these establishments are not adhering to State regulations.

Reinicia la temporada de langosta en Cozumel
La temporada de langosta de Cozumel reinicia de manera oficial este viernes.  A partir del 1º de julio finaliza el receso de cinco meses.  Los representantes de la Cooperativa de Pescadores de Cozumel han establecido las mismas expectativas del año pasado para esta temporada proyectando una captura de 25 toneladas de langosta viva y 15 toneladas de colas de langosta.
La Cooperativa de Pescadores de Cozumel es una de las 19 cooperativas en todo el Estado de Quintana Roo que se apegan a la misma temporada de langosta, así como a las normas de tamaño.
Quintana Roo -el Estado en el que se encuentra Cozumel- tiene una temporada de langosta abierta que va desde julio hasta finales de febrero de cada año.
La Cooperativa "congela" gran parte de las colas de langosta capturadas durante la temporada abierta, por lo que, aunque la langosta se s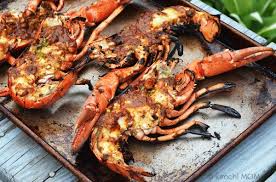 irve en muchos restaurantes de la Isla, no significa que estos establecimientos no se apegan a la normativa estatal.
Latest posts by Laura Wilkinson
(see all)