Cozumel Lobster Season
Cozumel Lobster Season Reopens
Cozumel's lobster has officially re-opened at the beginning of the month.
Starting July 1 the five-month long hiatus ended.  Lobster season is now open!
Representatives from the Cozumel Fishermen's Cooperative have set the same expectations for this season  as last year's projection –   an expected harvest of 25 tons of live lobster and 15 tons of lobster tails.
The Cozumel Fisherman's Cooperative is one of 19 Cooperatives throughout the State of Quintana Roo that all adhere to the same lobster season as well as standards in size.
Quintana Roo's lobster season runs from July until the end of February.
Se reanuda la temporada de langosta en Cozumel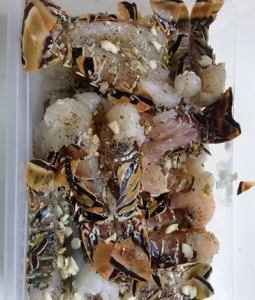 De manera oficial, desde principios de mes se reanudó la temporada de langosta en Cozumel. A partir del 1º de julio concluyó el largo paréntesis de cinco meses.
Representantes de la Cooperativa Pesquera de Cozumel han determinado las mismas expectativas para esta temporada como lo fue la proyección del año pasado: se espera una cosecha de 25 toneladas de langosta viva y 15 toneladas de colas de langosta.
La Cooperativa Pesquera de Cozumel es una de las 19 Cooperativas en todo el Estado de Quintana Roo que cumplen con dar observancia a la misma temporada de langosta, así como a los estándares de tamaño.
Ta temporada de langosta en Quintana Roo va de julio hasta finales de febrero.
Latest posts by Laura Wilkinson
(see all)