Mexican Peso
Mexican Peso Closes With Highest Value over US Dollar in 7 Years
According to a recent article in Reuters,  Mexico's peso closed on  Monday to reach its highest value against the U.S. dollar in seven years,

Sadly, several analysts attribute  the peso's latest gains, however, as mostly attributed to the U.S. dollar declining.
Only July 3rd, the peso gained 0.95% trading at 17.42 pesos per dollar, its strongest level since May 2016.
Over the last few years, the peso vs. dollar  exchange rate has hovered  around 20 pesos per dollar, however during 2023, the peso is the currency that has gained the most against the U.S. dollar, or up nearly 11%.
President Andres Manuel Lopez Obrador has repeatedly claimed the peso's strength of proof of his economic policies, especially his \budget austerity and pledge to avoid taking on any new debt.
El peso mexicano cierra con su valor más alto frente al dólar en 7 años
Según un reciente artículo publicado por Reuters, el peso mexicano cerró el lunes alcanzado su valor más alto frente al dólar en siete años.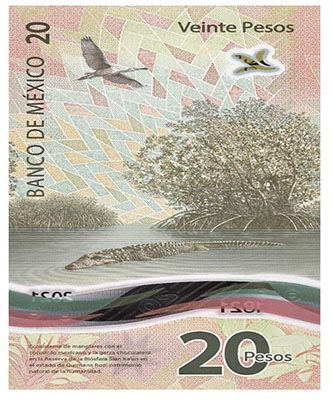 Sin embargo, diversos analistas atribuyen las últimas ganancias del peso principalmente a la caída del dólar estadounidense.
Apenas el 3 de julio el peso ganó 0.95% cotizando a 17.42 pesos por dólar; su nivel más fuerte desde mayo de 2016.
En los últimos años el tipo de camio del peso vs el dólar estadounidense ha rondado los 20 pesos por dólar; pero, durante el 2023 el peso es la moneda que más ha ganado frente al dólar estadounidense, casi 11%.
El presiente Andrés Manuel López obrador en repetidas ocasiones ha señalado la fortaleza el peso como evidencia de sus políticas económicas, en especial, su austeridad presupuestaria y su promesa de evitar contraer nueva deuda.
Latest posts by Laura Wilkinson
(see all)