Cozumel News Fire Hotel Allegro
Cozumel Weekly News in Photos

Hotel damaged by Fire
COZUMEL, AUGUST. – Recently, a total of 96 rooms distributed in 12 villas, three palapas belonging to the dive shop, one palapa of the massage area, and three palapas in the Kids Club area of the Allegro Occidental hotel on the south road were engulfed by fire. Guests were evacuated to several hotels in the municipality and to the Mayan Riviera.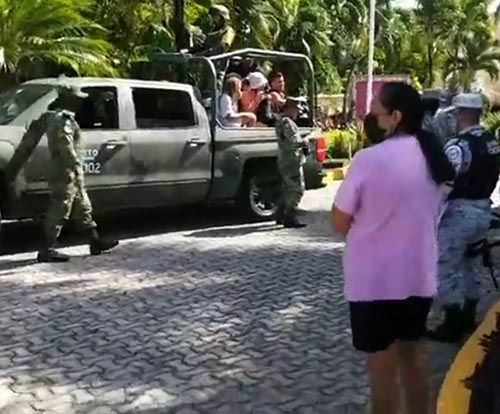 Due to the size of the fire, the DN-III plan was activated, and in addition to the works of the Fire Department, the support of other authorities was requested. The National Guard arrived with three commanded units and 11 elements, as well as a Hyperbaric Chamber ambulance and staff from Civil Protection, 15 members of the Special Forces, the Ministry of National Defense (SEDENA) and four elements of the Mexican Marines. All prioritizing the integrity of each guest and staff of the affected hospitality center.
It was reported that despite the anxiety experienced by some guests, thanks to the intervention of the military forces and following the hotel's protocols for these cases, all were promptly put to safety. After two and a half hours the blaze was under control with 200 liters of water, thanks to the support of pipes provided by the Fundación de Parques y Museos, 2 more from the companies Ligerísima and Basha, a private citizen and CAPA.
At the end of the proceedings, around 7:30 pm, Civil Protection staff imposed a preventive measure suspending activities, placing three suspension seals, and cordoning the access off with caution tape.
For those who are looking to make reservations for future dates, they are being channeled to other hotels of the Barceló Spanish chain. Barceló's official websites are suggesting clients to contact their travel agents to make changes in advance and not be left without visiting Cozumel, regretting the loss of this hotel.
COLLAGE INFORMATIVO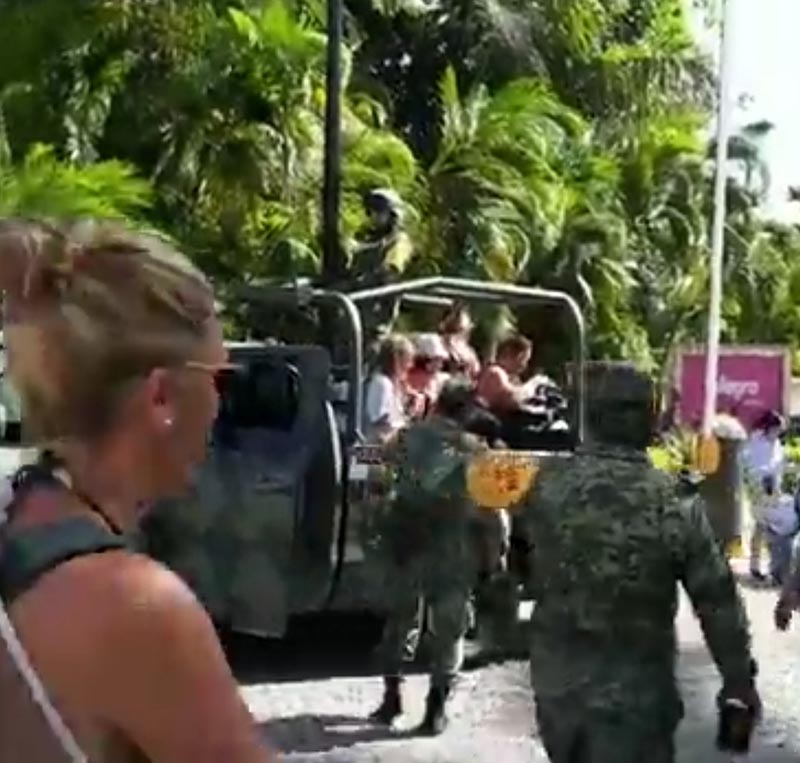 Hotel dañado por incendio
COZUMEL, AGOSTO.- Un total de 96 habitaciones distribuidas en 12 villas, tres palapas de buceo, una palapa con área de masaje, y tres palapas de área kids club, fueron consumidas por el fuego en días recientes en el hotel Allegro Occidental ubicado en la carretera sur, lo que derivó en la evacuación de los huéspedes a diversos hoteles del municipio y de la Riviera Maya.
Por la magnitud del siniestro, se activó el Plan DN-III, ya que además del trabajo del Cuerpo de Bomberos,  se solicitó el apoyo de otras autoridades, arribando al lugar la Guardia Nacional con tres unidades con un mando y  11 elementos de fuerza, una ambulancia de la Cámara Hiperbárica, personal de Protección Civil; así como 15 elementos de las Fuerzas Especiales y de la Secretaria de la Defensa Nacional (SEDENA), sumándose cuatro elementos de la Marina, todos ellos priorizando la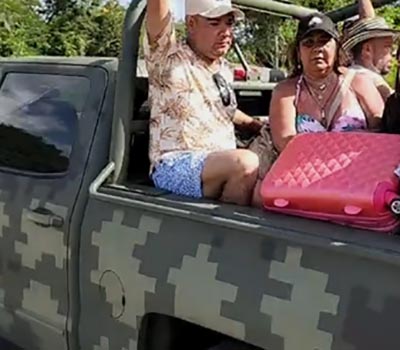 integridad de cada huésped y trabajador del centro de hospedaje afectado.
Se informó que a pesar del nerviosismo que se vivió con algunos huéspedes, todos fueron asegurados en tiempo y forma ante la intervención de las fuerzas militares y el seguimiento de los protocolos del hotel ante éstos acontecimientos, por lo que luego de dos horas y media, se logró controlar el incendio  con 200 m  litros de agua, contando con apoyo de las pipas de la Fundación de Parques y Museos, 2 más de las empresas Ligerísima y Basha, asimismo  de un ciudadano y de CAPA.
Al final de las diligencias, siendo aproximadamente a las 19:30 horas, personal de protección civil procedió a imponer la sanción preventiva consistente en la suspensión de actividades, fijando tres sellos de suspensión y se acordonó la entrada con cinta de precaución.
Para  quienes contemplan reservas para próximas fechas, están siendo canalizados a los hoteles de la cadena española Barceló, por lo que se les ha sugerido desde sus portales oficiales que se comuniquen con sus agentes de viaje para poder hacer las modificaciones anticipadas y que no se queden sin conocer Cozumel, lamentando la pérdida de este hotel.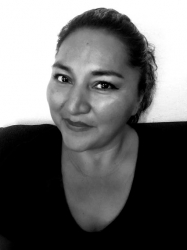 Latest posts by Kary Carrión
(see all)