Cozumel News Karina Carrion Cozumel Xcaret Food Fest
Xcaret Food Fest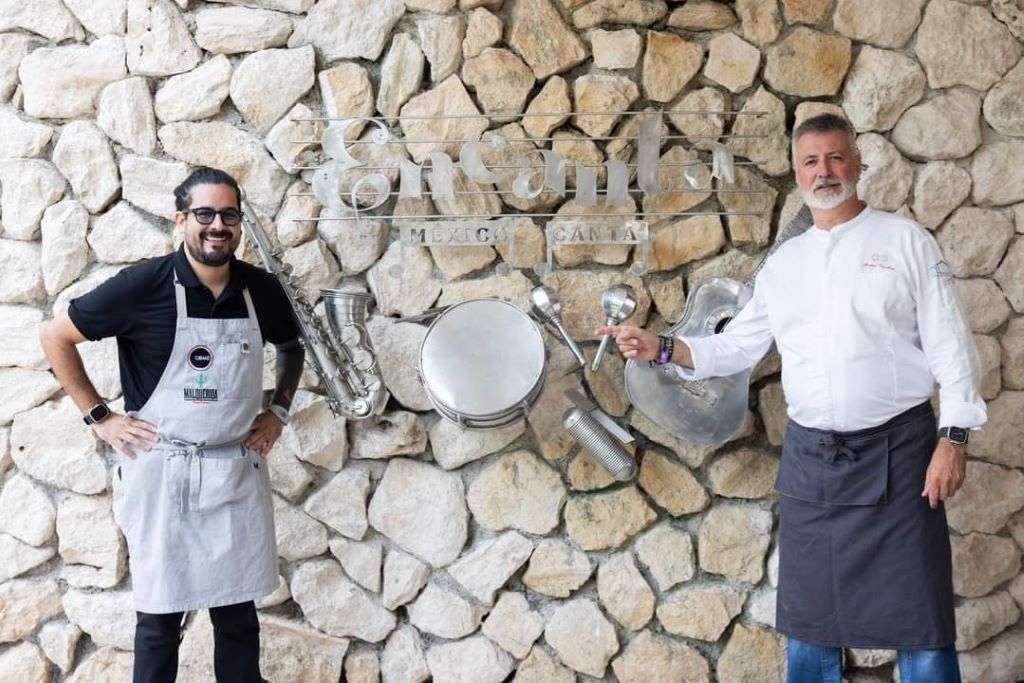 By Karina Carrión
COZUMEL, MX –  A true culinary feast took place at Xcaret Arte Hotel with renowned world celebrities in the culinary world and Cozumel4You was there.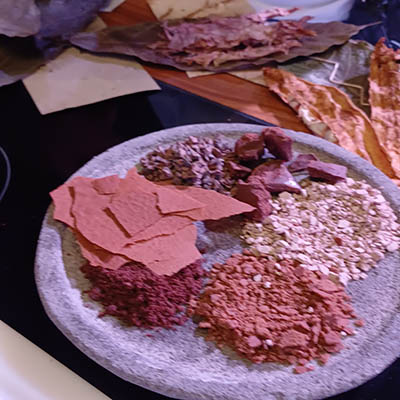 The "Festival Gastronómico Xcaret" (Xcaret Food Fest) took place from July 26 -30 where 13 Michelin-starred chefs and a sommelier showcased Mexico's culinary traditions with sampling menus, presentations, food and wine pairings, tastings, and dinners.
Cozumel 4 You had the privilege of being present at Virgilio Martinez's talk, considered number 1 Chef by #50Best. Besides delighting the palate of Xcaret Arte Hotel's palates, this Peruvian also spoke with the media about his country's cuisine, cuisine disparity, as well as sustainability in fishing.
Among the presentations in this event was the Mexican wine tasting with the best sommelier in Mexico, Sandra Fernandez. During the presentation she made reference on the growth of vineyards in the country highlighting, among different brands, "El Cielo" owned y Gustavo Ortega Joaquín, a businessman and former mayor of Cozumel.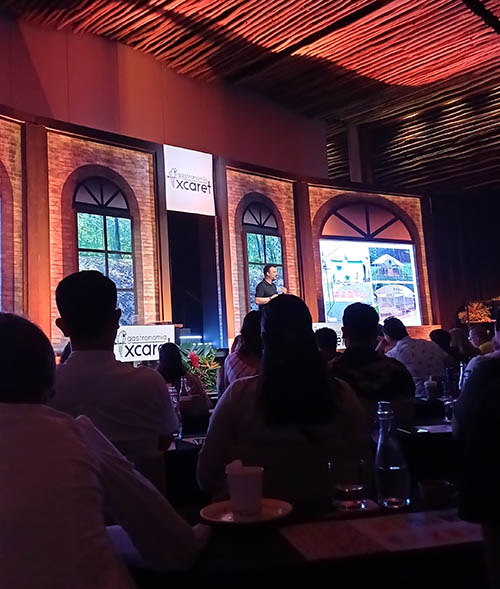 The event included a tour and tasting at El Mercado de San Juan restaurant, with a wide selection of food satisfying the many different palates of those who tasted the dishes. A suggestion for our readers is to escape to this paradise, even for a weekend as it promises to be unforgettable.
Festival Gastronómico Xcaret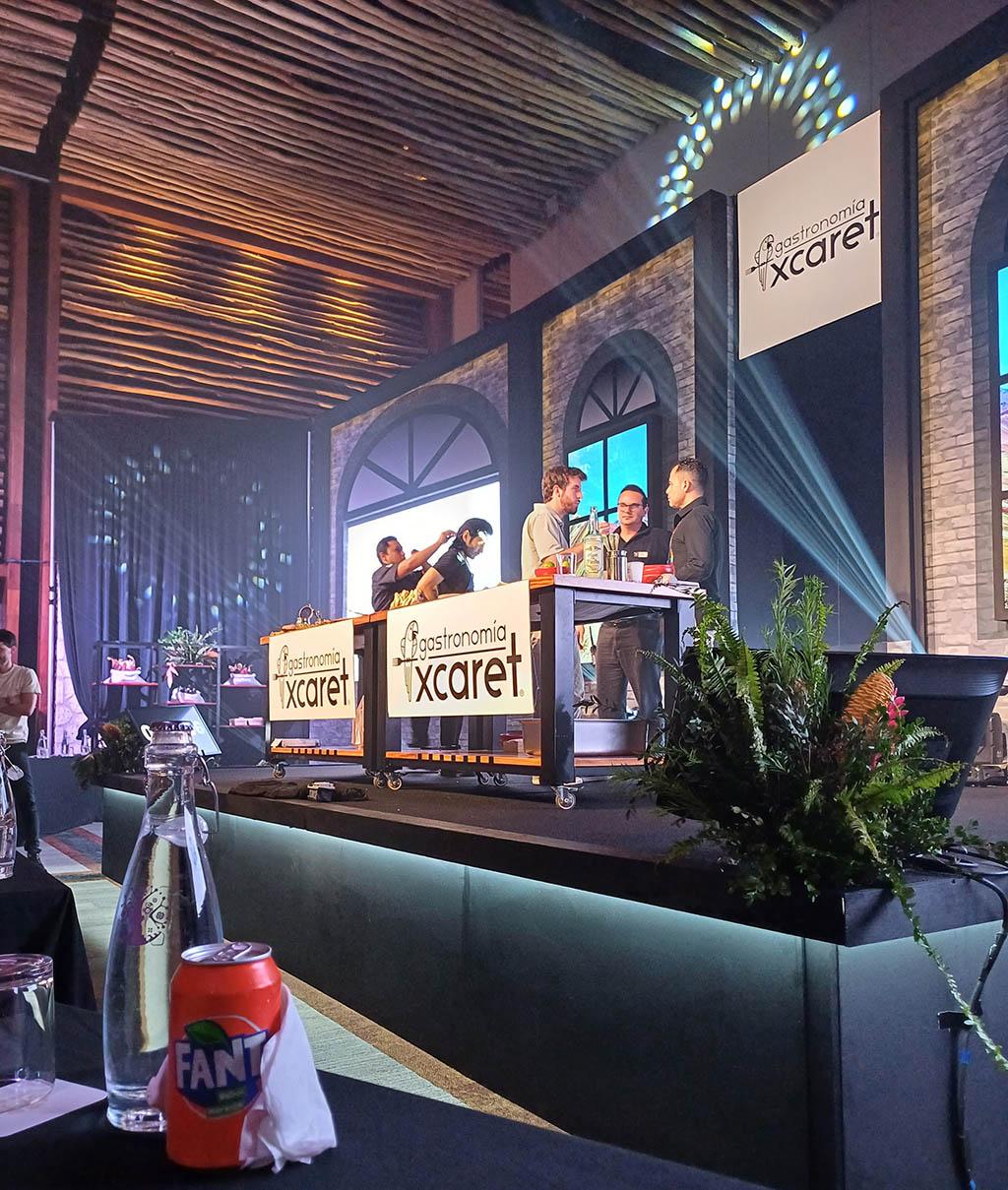 Por Karina Carrión
COZUMEL, MX.- Una verdadera fiesta gastronómica se vivió en el Hotel "Xcaret Art" con la presencia de estrellas mundiales de la cocina donde Cozumel 4You estuvo presente.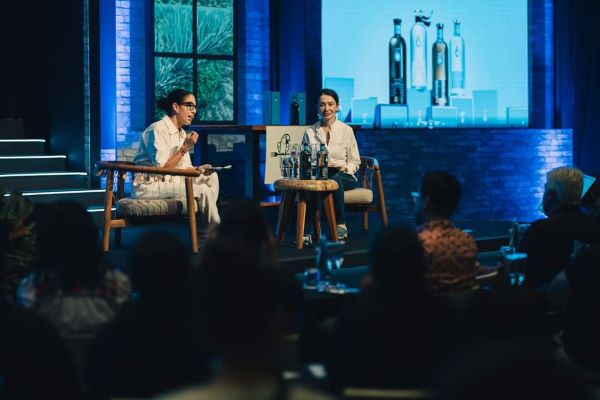 Del 26 al 30 de julio se llevó a cabo el "Festival gastronómico Xcaret" en el cual, 13 chefs y una sommelier poseedores de estrellas Michelin, fueron los protagonistas del evento en el que los mexicanos  demostraron sobre  la tradición culinaria de México con degustaciones, ponencias, maridajes, catas y cenas.
El hotel 5 estrellas se encuentra en la Riviera Maya y cuenta con un diseño que conecta con la naturaleza desde el momento que ingresa uno a las calles que llevan a cada área del hotel.
Privilegiadamente Cozumel 4You estuvo presente en la ponencia del peruano Virgilio Martínez quien es el Chef número 1 por #50Best, quién además de deleitar el paladar de los clientes del hotel Xcaret Arte, también participó en la ponencia con medios de comunicación donde habló de la gastronomía de su país, la gastronomía en desnivel, así como la sostenibilidad en la pesca.
Otra de las presentaciones durante este evento fue la cata de vinos mexicanos con la mejor sommelier de México, Sandra Fernández, quien durante la presentación  resaltó el crecimiento de los viñedos en el país, destacando entre las diferentes marcas a "El Cielo", del empresario y ex presidente del cozumeleño Gustavo Ortega Joaquín.
El evento incluyó un recorrido y degustación por el restaurante "El Mercado de San Juan", ofreciendo una amplia variedad de la comida mexicana  que pudo satisfacer el paladar de quienes probaron los platillos, por lo que sugerimos a nuestros lectores poder escaparse a este paraíso para disfrutar incluso un fin de semana que promete ser inolvidable.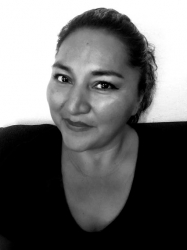 Latest posts by Kary Carrión
(see all)