Cozumel News Photos Karina Carrion Nickelodeon
Cozumel Weekly News in Photos
Nickelodeon Hotel
by Karina Carrion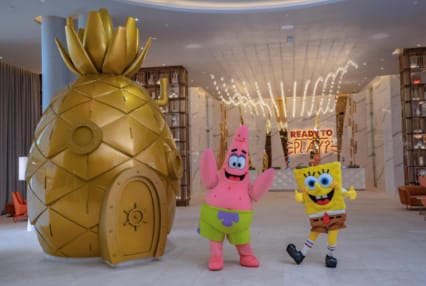 COZUMEL, MX. – Cozumel 4You were able to "dive" into the "Bikini Bottom"; one of the six restaurants in the first Nickelodeon hotel and theme park in the Mayan Riviera, considered the largest themed hotel in Latin America. 
Nickelodeon Hotels & Resorts Riviera Maya is a spectacular five-star resort with 280 suites and an ocean view infinity pool offering the best vacation for fans of this fascinating animated universe that includes characters such as "SpongeBob SquarePants", "Dora the Explorer", "The Ninja Turtles", "PAW Patrol" and "The Fairly OddParents", among others.
Aqua Nick, is an amazing 2.4 hectare water park surrounded by mangroves, with attractive activities and facilities including three rivers and more than 21 slides for children and adults.
In the heart of the Mexican Caribbean, the themed resort has the most spacious and equipped suites, beautifully decorated with Nickelodeon furniture and characters, with a 54m2 area and an additional 10m2 terrace, for families of up to five people and unique amenities such as two full bathrooms and a balcony. All of them feature an infinity pool and a spectacular view of the Caribbean Sea.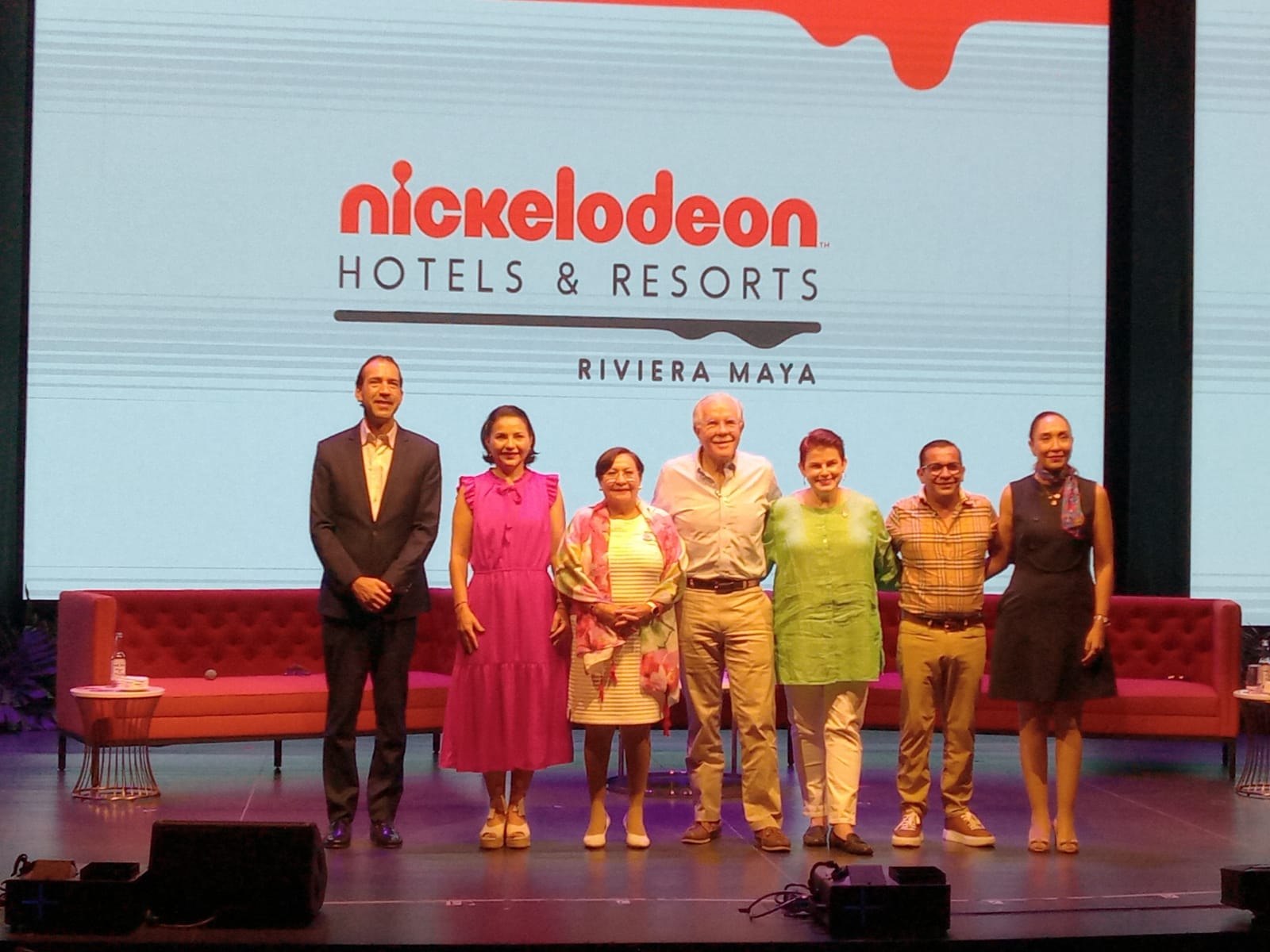 After opening Nickelodeon Hotels & Resorts Punta Cana in 2016, this is the second resort opened by the brand. As part of its most exclusive accommodations is "The Pineapple Suite," inspired by SpongeBob's underwater house in Bikini Bottom, which has become a favorite among fans of this character. Another spectacular suite is The Lair, a Ninja Turtles themed accommodation, which will make guests feel like they are in the New York underground, where these iconic characters live, and the 2 Big Kahuna suites with a decoration inspired by the multiverse.
Cozumel 4You was present at the Nickelodeon Hotel & Resorts facilities, noting that the resort offers the Gourmet Inclusive® Experience by Karisma well-known for providing the best in food and hospitality, with 24-hour room service and in its six world-class restaurants. Families can dine with their favorite characters at Nick Bistro, sample authentic pizzas at Piazza, or select snacks at retro-inspired Good Burger; as well, dine at Le Spatula with a Bikini Bottom themed cuisine. Dads can enjoy their favorite drinks and sophisticated snacks at Bikini Bottom Bar and Gourmet Corner.
Club Nick is the place for the little ones to have fun. It features a mini ball pool, a tree house with a slide, a program of activities based on Nickelodeon characters, arts and crafts and fun cooking classes.
For relaxation and pampering, the Naáy Spa is a fusion of traditional Mayan design with the most modern health and wellness techniques. In its 1,280m2 it offers a relaxation area, 7 treatment suites, sauna, steam and a beauty salon. Among its services are massages, facials and special body treatments.
A state-of-the-art Fitness Center complements this incredible hotel development with exercise bikes and free weights. Different wellness activities have been prepared in front of the sea for nature lovers.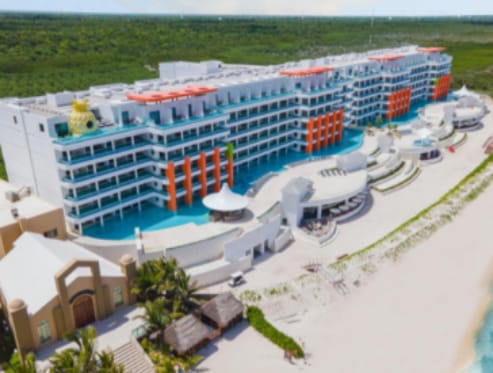 For the ultimate immersive entertainment experience, Plaza Orange is an open-air urban amphitheater for scheduled or spontaneous energy-filled performances such as Slim Time Live, an obstacle course inspired by the Double Dare show in front of a live audience.
For its part, Aqua Nick is a huge water park with 2.4 hectares of guaranteed fun. Among its facilities, an activity pool, the Soak Summit, an 18-meter tower offering different levels and 7 different types of exciting slides.
Also, 554 meters of river rides; one with calm and relaxing waters, and another with stronger currents for the more adventurous.
The little ones can enjoy the PAW Patrol Bahía de Aventuras, a space designed with paths to explore and fun slides; while all family members can experience Super Sliming, Nickelodeon's highest honor, which consists of soak attendees with a green liquid substance. This is one of the most anticipated activities during the day, taking place daily at 1:30 pm. Finally, to ensure guests' well-being, Karisma Hotels & Resorts created a comprehensive program called Karisma Peace of Mind that involves the strictest sanitary protocols.
For rates, the hosts invite you to check the hotel's official website; bearing in mind that residents of Quintana Roo have a special and accessible rate.
COLLAGE INFORMATIVO
Nickelodeon Hotel
Por Karina Carrión
COZUMEL, MX.-  Cozumel 4You logró "sumergirse" hasta el "fondo de bikini"; uno de los seis  restaurantes con los que cuenta el primer hotel y parque temático de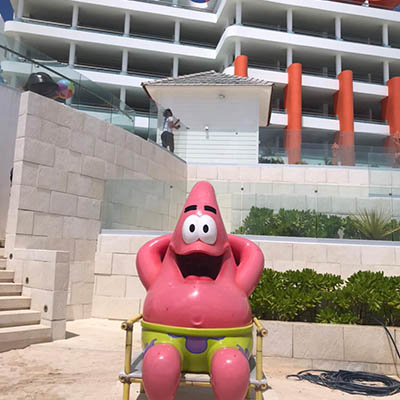 Nickelodeon ubicado en la Riviera Maya, considerado el  tematizado más grande de Latinoamérica.  
El Nickelodeon Hotels & Resorts Riviera Maya es un espectacular resort de cinco estrellas y 280 suites con piscina infinita con vista al mar, el cual ofrece las mejores vacaciones a los fanáticos de este fascinante universo animado que incluye a personajes como "Bob Esponja", "Dora La Exploradora", "Las Tortugas Ninja", "PAW Patrol" y "los Padrinos Mágicos", entre otros.   Aqua Nick, es un increíble parque acuático de 2.4 hectáreas rodeado de manglares, con atractivas actividades e instalaciones incluyendo tres ríos y más de 21 toboganes para chicos y grandes.  
Ubicado en el corazón del Caribe Mexicano, el resort temático cuenta con las más amplias y equipadas suites, hermosamente decoradas con mobiliarios y figuras de los personajes del mundo Nickelodeon, con 54m2 de superficie y 10m2 adicionales de terraza, para familias de hasta cinco personas y amenidades únicas como dos baños completos y balcón. Todas ellas cuentan con una alberca infinita y una espectacular vista al Mar Caribe.  
Este es el segundo resort que la marca inaugura después que en el 2016 abriera el Nickelodeon Hotels & Resorts Punta Cana. Como parte de su alojamiento más exclusivo se encuentra "La Suite de La Piña", inspirada en la casa submarina de Bob Esponja en Bikini Bottom, la cual se ha convertido en la favorita de los fanáticos de este personaje. Otra espectacular suite es La Guarida, alojamiento tematizado en Las Tortugas Ninja, que hará sentir a sus huéspedes que se encuentran en el subsuelo de Nueva York, donde viven estos emblemáticos personajes y las 2 suites Big Kahuna que cuentan con una decoración inspirada en el multiuniverso.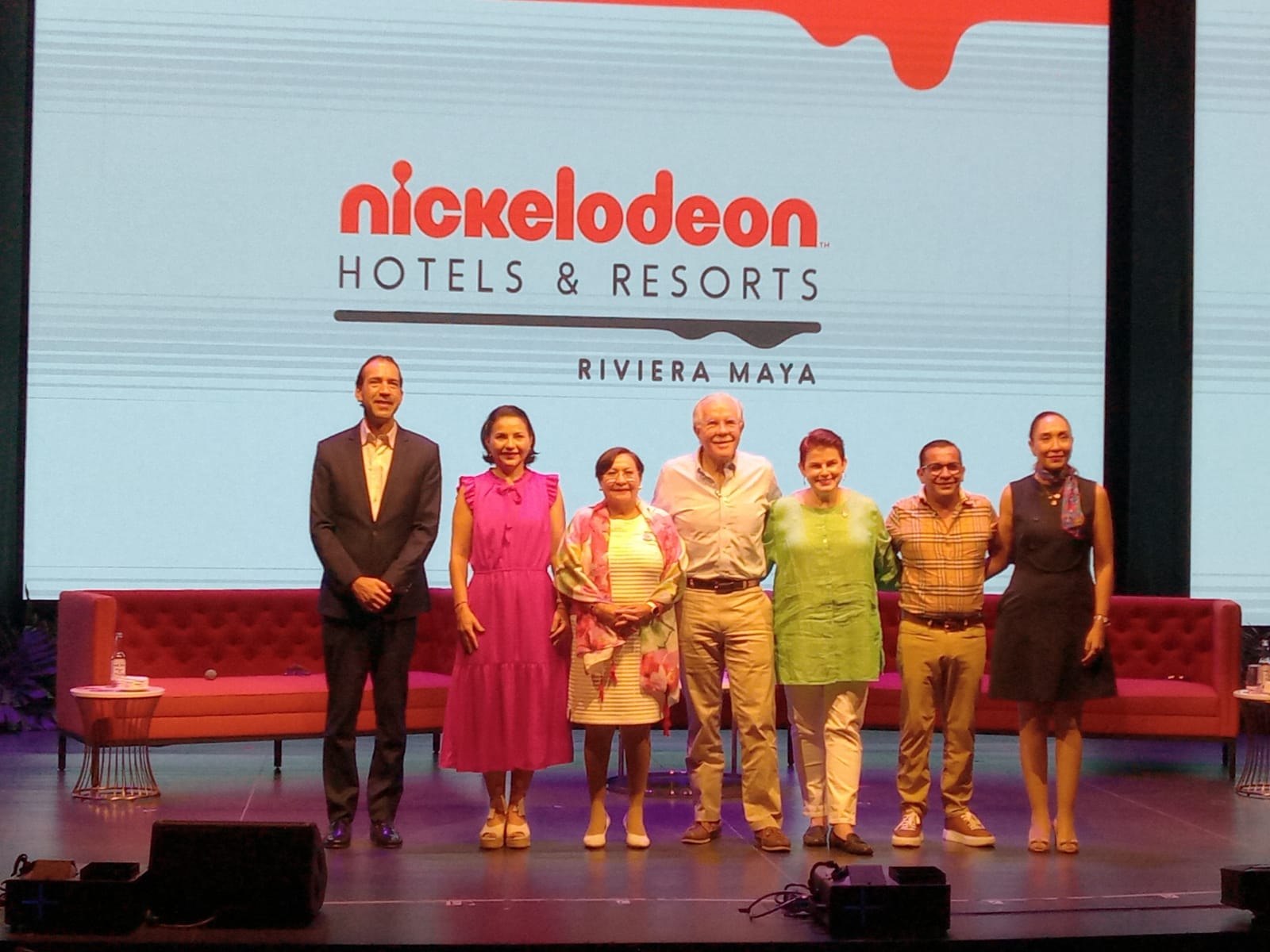 Cozumel 4You estuvo presente en las instalaciones del Hotel & Resorts Nickelodeon, constatando que el complejo turístico ofrece la Experiencia Gourmet Inclusive® by Karisma reconocida por brindar lo mejor en alimentos y hospitalidad, con servicio de habitación las 24 horas y en sus seis restaurantes de nivel internacional. Las familias pueden cenar con sus personajes favoritos en Nick Bistro, degustar pizzas auténticas en Piazza, o selectos bocadillos en Good Burger de inspiración retro, así como cenar en Le Spatula con la cocina temática de Fondo de Bikini.
Los papás podrán disfrutar de sus bebidas favoritas y sofisticados bocadillos en Bikini Bottom Bar y Gourmet Corner.   El Club Nick es un lugar para que los pequeños de la casa puedan divertirse libremente. Cuenta con una minipiscina de pelotas, una casa de árbol con tobogán, un programa de actividades basadas en los personajes de Nickelodeon, manualidades y divertidas clases de cocina.   Para relajarse y consentirse, el Naáy Spa es una fusión del diseño maya tradicional con las técnicas más modernas de salud y bienestar. En sus 1,280m2 ofrece un área de relajación, 7 suites de tratamiento, sauna, vapor y un salón de belleza. Entre sus servicios se encuentran masajes, faciales y tratamientos corporales especiales. Un moderno Fitness Center de última generación complementa este increíble desarrollo hotelero con bicicletas estáticas y pesas libres. Para los amantes de la naturaleza, se han preparado diferentes actividades de bienestar frente al mar.  
Para la mejor experiencia de entretenimiento inmersivo, Plaza Orange es un anfiteatro urbano al aire libre para actuaciones llenas de energía programadas o espontáneas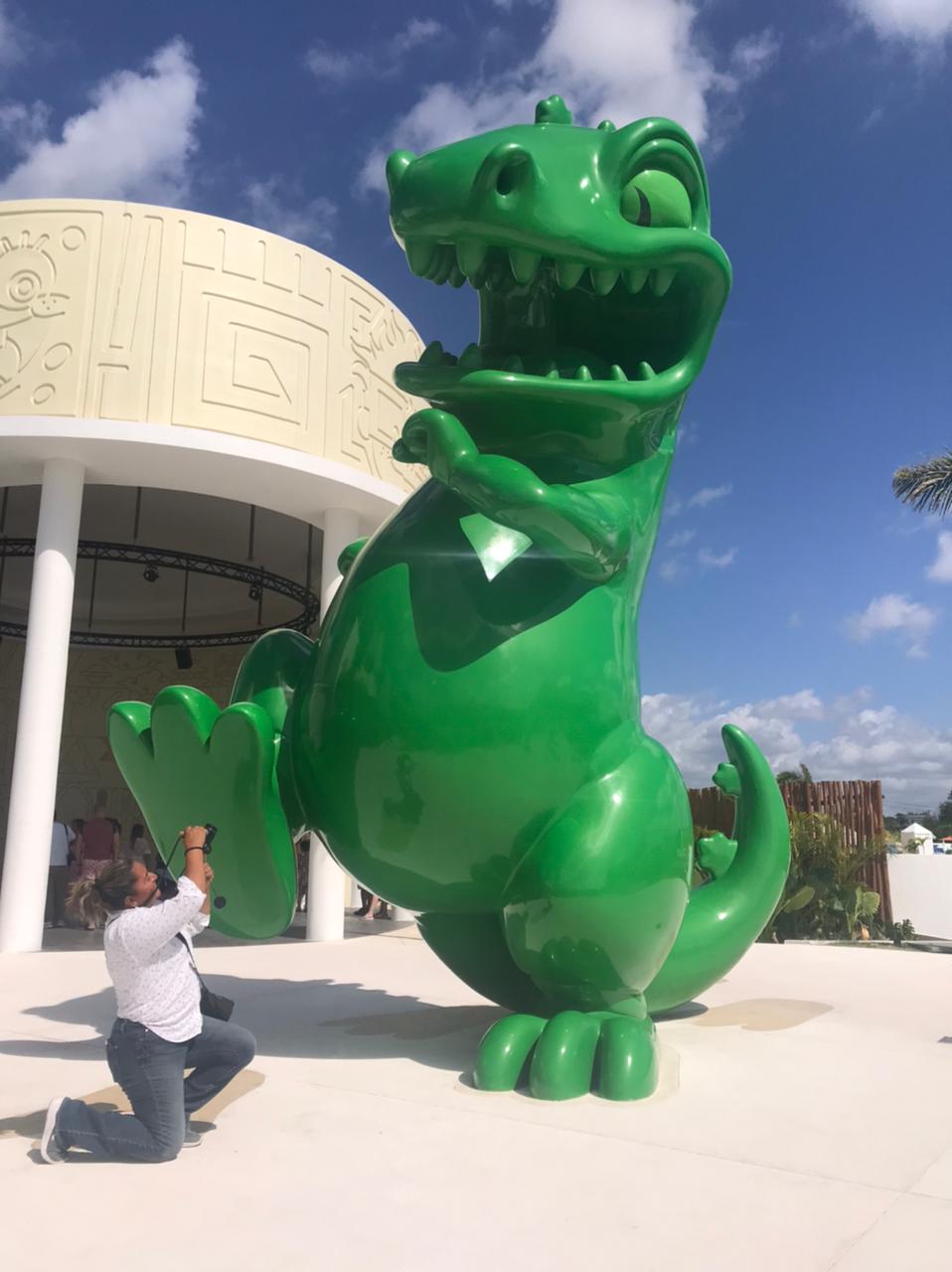 como el Slim Time Live, una carrera de obstáculos inspirada en el show Doble Dare frente a una audiencia en vivo.   Por su parte, el Aqua Nick es un inmenso parque acuático con 2.4 hectáreas de diversión garantizada. Cuenta, entre sus instalaciones, con una alberca de actividades, el Soak Summit, una torre de 18 metros que ofrece diversos niveles y 7 diferentes tipos de emocionantes toboganes.  
Además, ofrece 554 metros de paseos por sus ríos, uno de aguas apacibles y relajantes y otro con corrientes más fuertes para los más aventureros.   Los más pequeños podrán disfrutar del PAW Patrol Bahía de Aventuras un espacio diseñado con senderos para explorar y divertidos toboganes, mientras que todos los miembros de las familias pueden vivir la experiencia del Super Sliming, el máximo honor de Nickelodeon, que consiste en bañar a los asistentes con una sustancia líquida verde, una de las actividades más esperadas durante el día y que sucede diariamente a las 13:30 horas.
Finalmente, para garantizar el bienestar de los huéspedes, Karisma Hotels & Resorts creó un programa integral llamado Karisma Peace of Mind que incluyen los más estrictos protocolos sanitarios.   Para las tarifas, los anfitriones invitan a consultar  el portal oficial de del hotel, considerando que para los residentes quintanarroenses se ti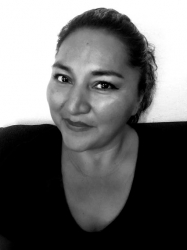 Latest posts by Kary Carrión
(see all)