Cozumel Red Cross Cruz Roja Volunteer
Cruz Roja Cozumel Red Cross Seeks To Restart Volunteer Group
Warmest holiday wishes to you from the Cozumel Red Cross Volunteer Group.  On behalf of the Group I am reaching out to all American and Canadian residents (long or short term) in Cozumel to request your assistance with our fundraising campaign.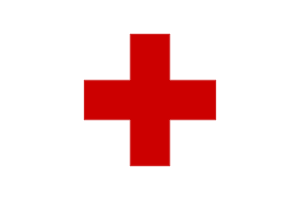 The Cozumel Red Cross Volunteer Group was originally  formed in 2012.  Originally called the "Carnival Group", its name was later changed to the "Volunteer Group" to reflect that our fundraising efforts are focused primarily during high season overall and not just during the Carnival period.  All of the proceeds from our fundraising efforts are used to directly support the Cruz Roja Medical Clinic and Ambulance Services.
Two years ago the National office of Cruz Roja Mexico, appointed Mario Molina as the new Director of Cruz Roja Cozumel.  Mario in turn, appointed Andrea Martell as Director of Volunteers. Together, these two highly engaged and ambitious individuals have made assisting less fortunate people in Cozumel their sole focus.
In order to support our objectives, we are looking for similarly motivated volunteers who would be willing to donat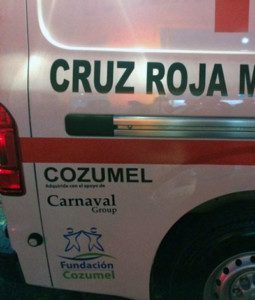 e approximately four hours a week to assist our fundraising activities.  If you're interested in supporting an excellent cause and becoming a part of our special group, please contact me via email at michael.laplante@hotmail.com.
On behalf of Cruz Roja Cozumel, thank you for your continued support and    kind consideration of our request.
"Happy Holidays" and best wishes for 2022.
Mike LaPlante
Cruz Roja de Cozumel busca reiniciar el grupo de voluntarios
El Grupo de Voluntarios de Cruz Roja Cozumel les desea unas cálidas fiestas decembrinas. En nombre del grupo me dirijo a todos los estadounidenses y canadienses que viven en Cozumel (por periodos largos o cortos), solicitando su apoyo con nuestra campaña de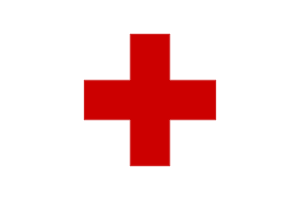 recaudación de fondos.
El Grupo de Voluntarios de Cruz Roja Cozumel originalmente se formó en 2012, llamándose "Grupo de Carnaval". Más tarde el nombre cambio a "Grupo de Voluntarios" con el objeto de reflejar que los esfuerzos realizamos para recaudar fondos se concentran de manera general y sobre todo en temporada alta y no sólo durante el periodo de Carnaval. Todo lo que se recauda es destinado para dar apoyo directo a la Clínica y Servicios de Ambulancias de Cruz Roja.
La temporada de anidación de tortugas el próximo año (2022) comenzará el 1º de mayo y se prolongará hasta finales de octubre. Se estima que, con la ayuda de voluntarios, se liberarán al mar cerca de 14,000 tortuguitas.
Hace dos años, la oficina nacional de Cruz Roja en México nombró a Mario Molina como nuevo director de Cruz Roja Cozumel; y él, a su vez, designó a Andrea Martell como directora de voluntarios. Ya que ambos son personas altamente comprometidas y ambiciosas, hicieron que su único objetivo fuera brindar ayuda a las personas menos afortunadas en Cozumel.
Con el fin de apoyar nuestros objetivos, buscamos voluntarios que tengan la misma motivación y que estén dispuestos a donar alrededor de cuatro horas a la semana a las actividades de recaudación de fondos. Si usted está interesado en apoyar una excelente causa y formar parte de nuestro grupo especial, por favor póngase en contacto conmigo a través del correo electrónico michael.laplante@hotmail.com
A nombre de Cruz Roja Cozumel, agradecemos su continuo apoyo y amable consideración a nuestra solicitud.
Felices fiestas y los mejores deseos para 2022.
Mike LaPlante
Latest posts by Laura Wilkinson
(see all)