Cozumel's 2023 Sea Turtle Nesting Season
Cozumel's 2023 Sea Turtle Nesting Season Officially Open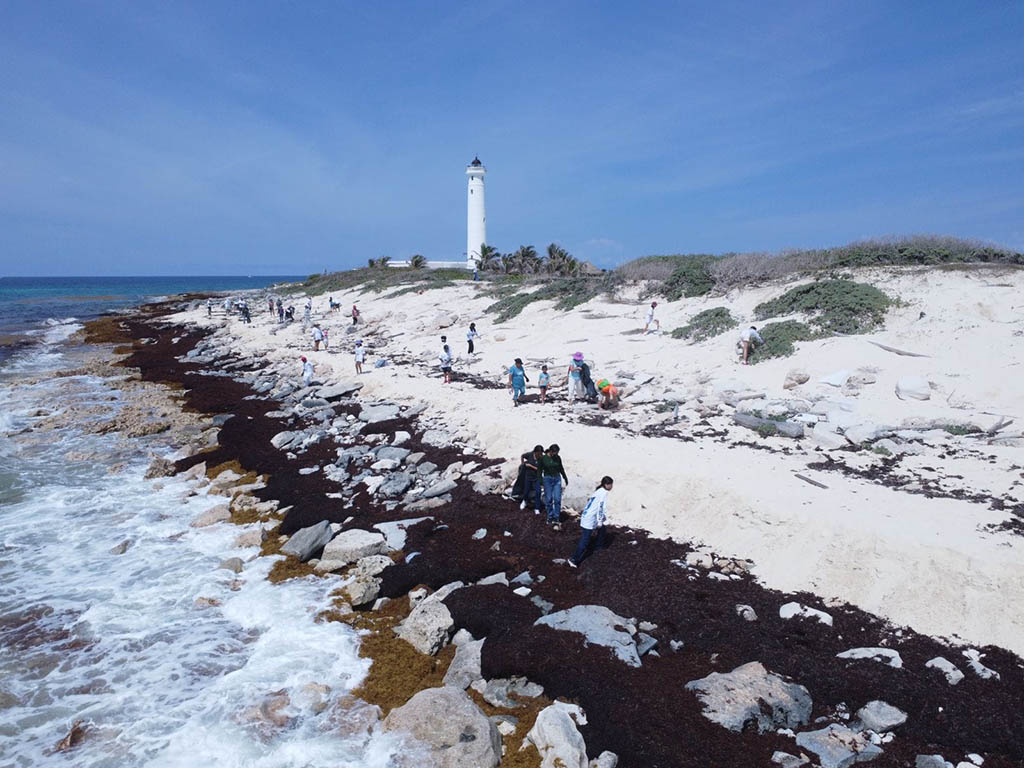 Cozumel's Turtle Nesting  Season officially started on May 17, 2023 and is well underway.  According to representatives from the Centro de Conservacion, who monitor the nesting areas located in the Punta Sur EcoPark, the beaches have been cleaned and are ready for both green turtles and loggerheads to make their nests.
From there volunteers mark nests and the eggs removed for safe incubation.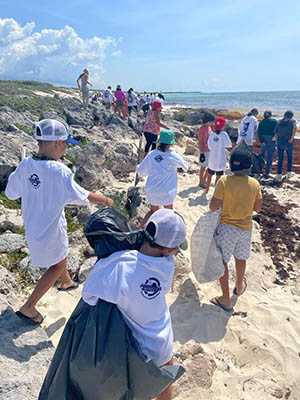 This year monitoring has been increased since this is the 20th year of the turtle program, and turtles that have hatched inside Punta Sur Park are now returning to nest.
The Centro de Conservacion has a facebook page, with updates, and Biologist C. Ricardo Peralta  has promised to keep Cozumel 4 You readers updated regarding the 2023 seasons progress – which runs from May to September.
Cozumel is fortunate to be a breeding area to two species of turtles, the loggerhead (careta careta) and the green turtle (chelonian mydas).  Turtles in Cozumel are protected under both civil and penal codes, with the first decree of protection appearing in publication in "Diario Oficial de la Federación," back in 1927.
Sea turtles generally lay between 150-200 eggs each time and can nest up to 6 times in a breeding season.  The eggs take around 60 days to incubate before the baby turtles  and the laying time generally runs until the end of August/Early September.
Inicia de manera oficial la temporada 2023 de anidación de tortugas marinas en Cozumel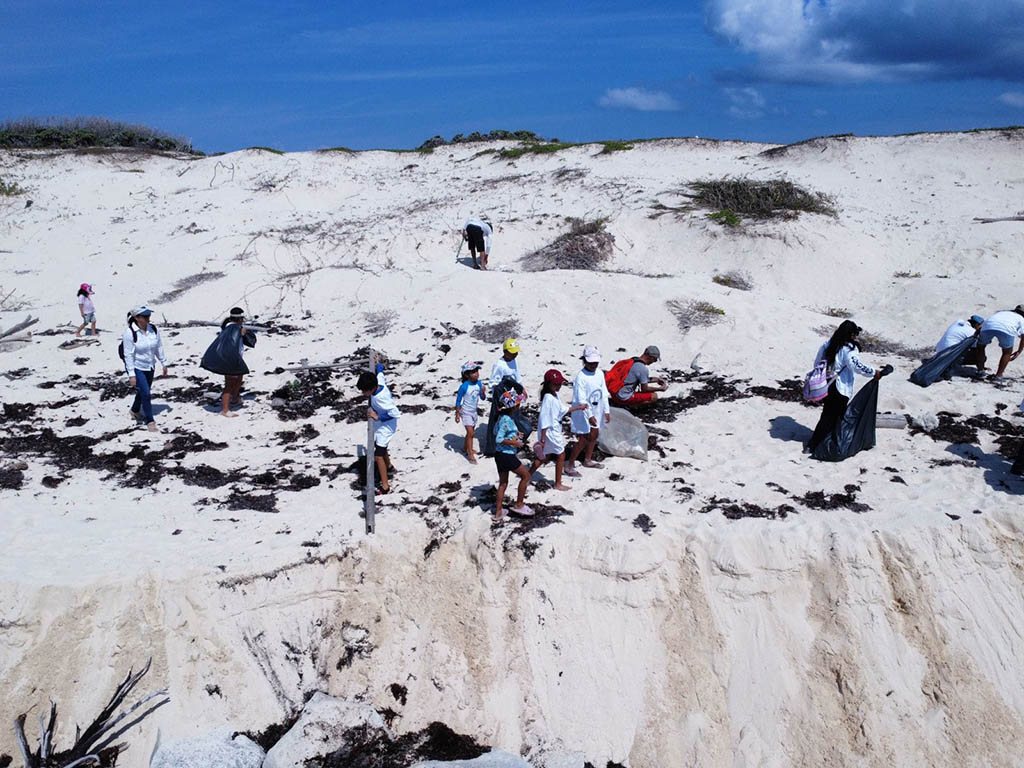 La temporada de anidación de tortugas marinas en Cozumel comenzó de manera oficial el 17 de mayo de 2023, y se encuentra en marcha. De acuerdo con representantes del Centro de Conservación, que se encarga de vigilar las áreas de anidación localizadas en el EcoParque Punta Sur, las playas han sido limpiadas y se encuentran listas para que tanto las tortugas verdes como las caguamas hagan sus nidos.
Ahí los voluntarios marcan los nidos y retiran los huevos hacia un lugar de incubación seguro.
Este año la vigilancia ha aumentado ya que es el vigésimo año del programa de las tortugas, y aquellas que nacieron en el Parque Punta Sur están regresando para anidar.
El Centro de Conservación tiene una página en Facebook con actualizaciones, y el biólogo C. Ricardo Peralta ha prometido mantener a los lectores de Cozume4You informados acerca de los avances de la temporada 2023 que corre de mayo a septiembre.
Cozumel tiene la fortuna de ser una zona de anidación de dos especies de tortugas: la tortuga caguama (Caretta Caretta) y la tortuga verde (Chelonian Mydas).  Las tortugas en Cozumel están protegidas por los Códigos Civil y Penal, siendo que el primer decreto de protección se publicó en el "Diario Oficial de la Federación" en 1927.
Las tortugas marinas suelen poner entre 150 y 20 huevos cada vez y pueden anidar hasta 6 veces en una temporada de cría. Los huevos tardan unos. 60 días en incubar antes de que nazcan las tortuguitas, y el periodo de anidación suele prolongarse hasta finales de agosto o principios de septiembre.
Latest posts by Laura Wilkinson
(see all)