Mexico 20 peso bill
Check Your New 20 Peso Bills – They May Be Worth Way More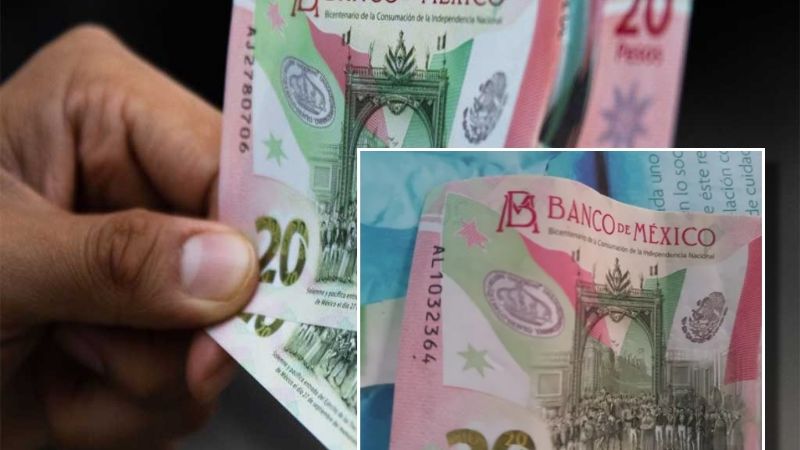 The newest 20 peso bill features a lovely design, featuring the Sian Ka'an Nature reserve, located in Quintana Roo, and pays homage to one of the countries natural resources.  While the 20 peso bills are quite lovely, there are bills that contain printers errors, and since they're quite rare, they may be worth way more.
While the new bill undeniably has historical value, some have sold on public sites, such as Mercado Libre for upwards of 30,000 pesos.
Mexican banknotes can have more value, for example those that have several zero numbers because they are among the first to be printed), however, there are details are also more valuable. that make them unique.
In this case, a printers error, such as a small dot, located right below the serial number, is a unique defect, that is often to be replicated.
The new bill came out in 2021 and is currently still in circulation.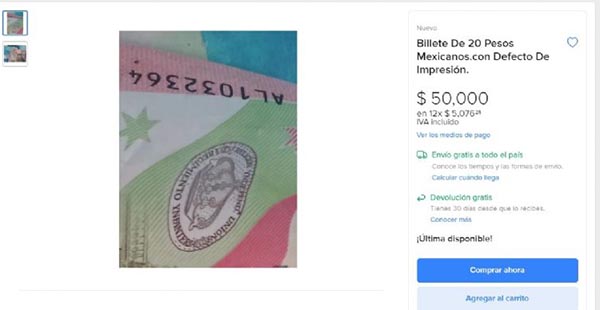 Verifique sus nuevos billetes de 20 pesos; podrían valer mucho más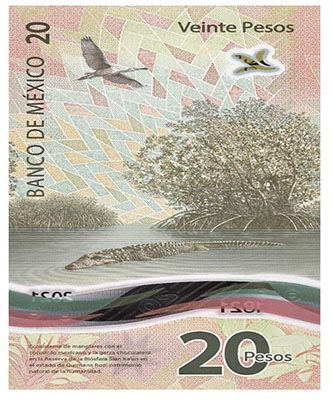 El nuevo billete de 20 pesos tiene un diseño muy atractivo, mostrando la reserva natural de Sian Ka'an en Quintana Roo, y rinde homenaje a uno de los recursos naturales del país.  Aunque los billetes de 20 pesos son muy bonitos, hay billetes que contienen errores de imprenta, y como son bastante raros, pueden valer mucho más.
Mientras que el nuevo billete tiene innegablemente un valor histórico, algunos se han vendido en sitios públicos, como Mercado Libre por más de $30,000 pesos.
Los billetes mexicanos pueden tener más valor: por ejemplo, los que tienen varios ceros por ser de los primeros en imprimirse. Sin embargo, también son más valiosos los detalles que los hacen únicos.
En este caso, un error de imprenta como un pequeño punto, situado justo debajo del número de serie, es un defecto único, que con frecuencia puede ser replicado.
El nuevo billete salió en 2021 y actualmente está en circulación.
Latest posts by Laura Wilkinson
(see all)