Cozumel School Rotary Club Community Service
Returning Cozumel Students Receive 10 New Computers from Island Rotary Club Raffle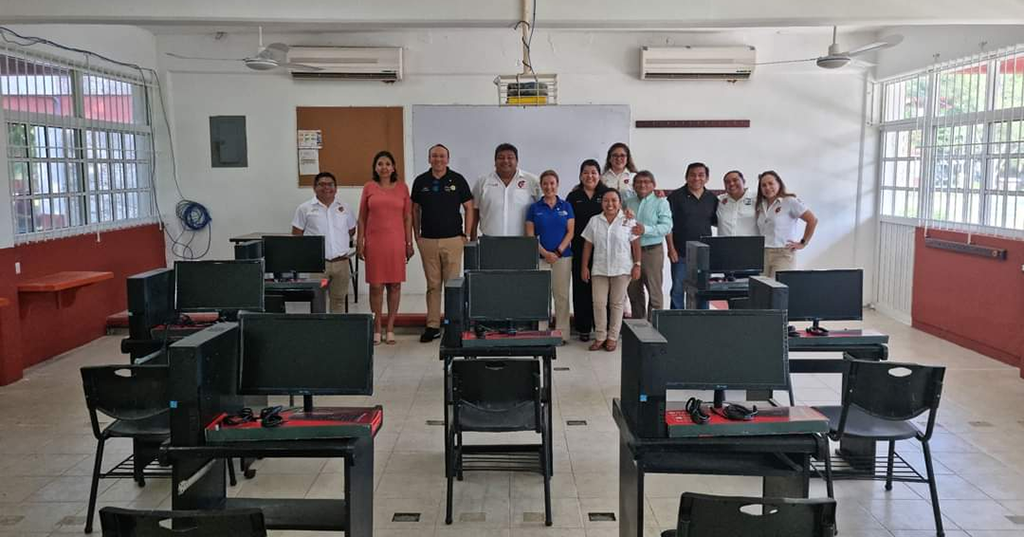 Earlier this past week, the start of the 2022 – 2023 school year  commenced for Cozumel children.  Thanks to the Cozumel Rotary Club students of the CBTIS 28 José Vasconcelos will be starting the year with 10 brand new desktop computers
The new computers were the benefit of the "Todos a favor de la Educacion"  (Everyone in favor of Education)  raffle, which was held on June 10th.
Thanks to ticket sales,  $87,500 pesos were raised, with which a total of 10 computers were purchased for the ICT laboratory for the public school.
A huge thank you to Sharon and Darren Prentice, sponsors of the raffle, as well as each and every individual who purchased a ticket!
For more information on the Cozumel Rotary Club, check out their Facebook Page https://www.facebook.com/RotaryCozumel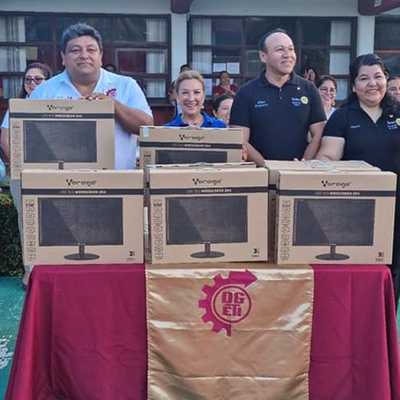 Gracias a la rifa de Club Rotario en la Isla, alumnos de Cozumel regresan a clases con 10 computadoras nuevas
A comienzos de la semana pasada inició el ciclo escolar 2022-2023 para los estudiantes de Cozumel. Gracias a Club Rotario Cozumel, los alumnos del CBTIS 28 José Vasconcelos arrancan el año con 10 flamantes computadoras de escritorio.
Las nuevas computadoras fueron el resultado de la rifa "Todos a Favor de la Educación" que se realizó el 10 de junio.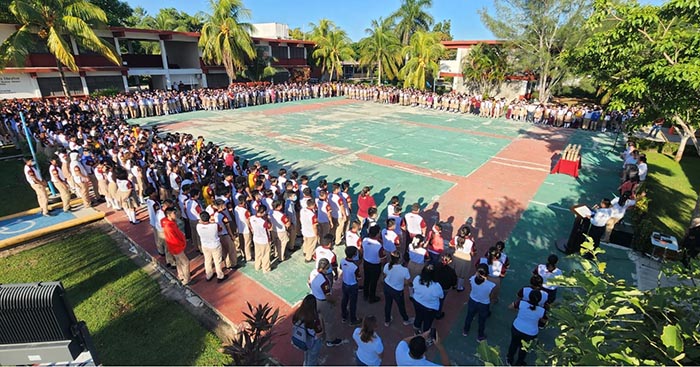 Gracias a la venta de boletos, se recaudaron $87,500 pesos con los que se adquirió un total de 10 computadoras para el laboratorio de TIC para la escuela pública.
Un enorme agradecimiento a Sharon y Darren Prentice, patrocinadores de la rifa, así como a todas y cada una de las personas que compraron un boleto.
Para más información acerca de Club Rotario Cozumel, consulte su página en Facebook https://www.facebook.com/RotaryCozumel
Latest posts by Laura Wilkinson
(see all)