My Last Wish Cozumel visit  Irma Portilla Cantarell
"Mi Último Deseo" visits Cozumel. A touching experience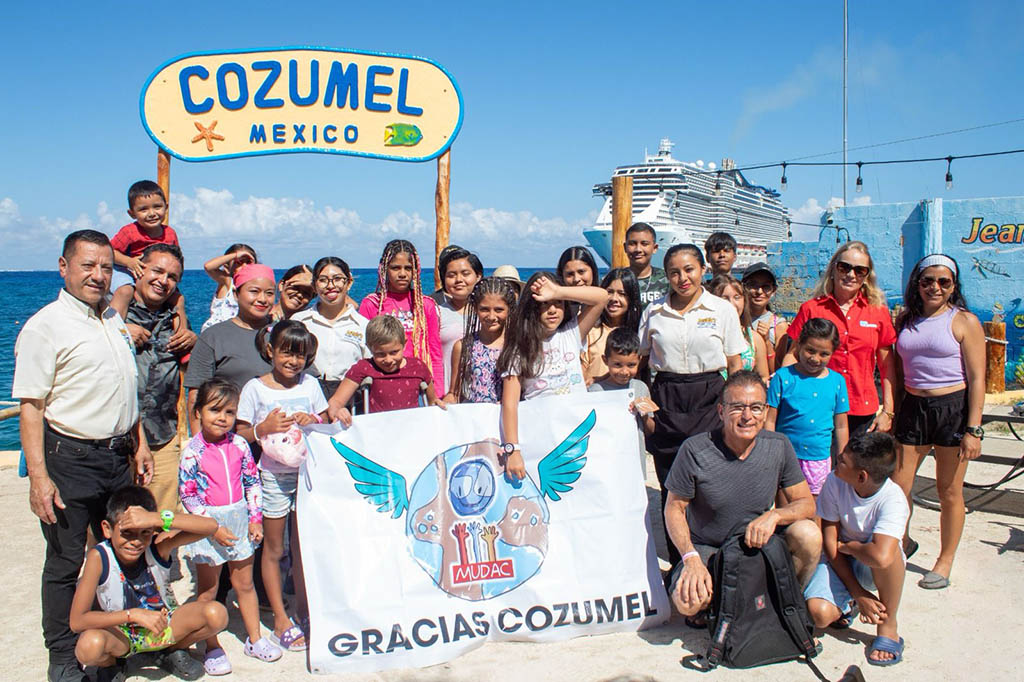 by Irma Portilla Cantarell
"Mi Último Deseo" is an association that was founded by Mr. Tomás López 30 years ago.
This Association is devoted in taking children with cancer on trips as they all come from low-income families.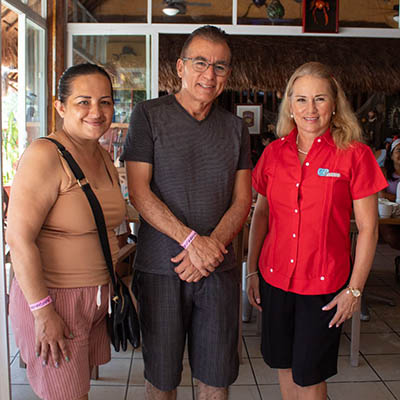 For the last 10 years they have been visiting the Island of Cozumel, where different sponsors assist in making an unforgettable experience for them.
Different beach clubs as well as restaurants that belong to many local Cozumel families, including ours, were present.
Just sitting and chatting with them, fills the soul with happiness.
The day I had the joy of meeting them all embraced me with so much tenderness that instead of feeling that I was giving something to them, I was getting so much more back.
The have two types of trips. In this type of trip, the children come along with the Association and may angels that take care of them.
The have two types of trips. In this type of trip, the children come along with the Association and many angels that take care of them.
These children have cancer, and many have the possibility of being cured.
Uncle Tomás, as they call him, says that bringing them to Cozumel's ocean has such a positive effect that many come out of this disease.
The other trip that does not come to Cozumel, is for children in a terminal stage, where the whole family travels along. It's in a smaller scale and with a few children.
Cozumel was fortunate to welcome 22 children, ages 4 to 15, along 8 adult caretakers.
They hope to return next year and meet more angels who will join their cause. "Mi Último Deseo" foundation is in Facebook  (https://www.facebook,com/Mundac.oficial )and there you will be able to see their latest trip to the Island.
Irma Portilla de Cantarell, is also the owner of the CP Insurance located on Av. 30 and 11.   Way back in 2012 Irma was kind enough to share her How I came to call Cozumel home  story.
 "Mi Último Deseo" visita Cozumel. Una experiencia conmovedora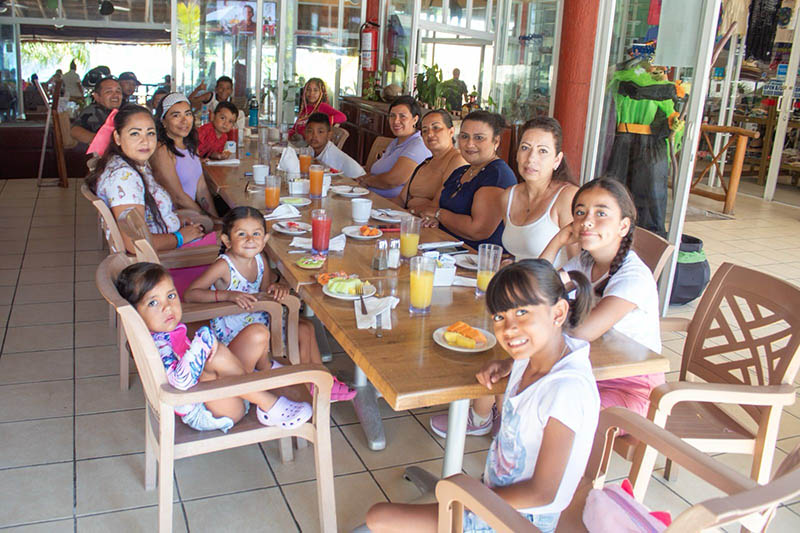 por Irma Portilla de Cantarell
La asociación Mi último deseo ,  se fundo hace 30 años por el señor Tomás López.
Esta asociación se dedica a llevar a niños con cancer a un viaje que no podrían hacer ya que todos provienen de familias de bajos recursos.
Desde hace 10 años visitan la isla de Cozumel en donde distintos patrocinadores los apoyan en hacer que sea una experiencia inolvidable.
Estuvieron en diferentes clubs de playa así como restaurantes de muchas familias locales de Cozumel incluyendo el nuestro.
Solo de sentarte y platicar con ellos, se llena el alma de felicidad.
El día que tuve la dicha de conocerlos todos me abrazaron con tanto cariño que en lugar de sentir que yo les daba , recibí más a cambio.
Tienen dos clases de viajes, en este tipo de viajes vienen únicamente los niños acompañados de la asociación y muchos ángeles que los cuidan.
Estos niños tienen cancer, pero muchos de ellos con posibilidad de curarse.
El tío Tomás como lo llaman, menciona que traerlos al mar de Cozumel tiene un efecto tan positivo que muchos de ellos salen de esta enfermedad.
El otro viaje que no viene a Cozumel, es para niños en etapa terminal y ahí viaja toda la familia, ya que es algo más pequeño con pocos niños.
Cozumel tuvo la dicha de recibir a 22 niños desde los 4 hasta los 15 años de edad junto con 8 adultos que los cuidaron.
Esperan regresar el próximo año y conocer a más ángeles que se sumen a su causa, la fundación Mi último deseo a.c. está en Facebook y ahí pueden ver las fotos de su último viaje a la isla.
Irma Portilla de Cantarell es Tambien la propietaria de Seguros CP Insurance que se ubica en Av. 30 y 11. En 2012 Irma amablemente compartio su historia "Cómo Llegué a Considerar a Cozumel como mi Hogar".
Latest posts by Laura Wilkinson
(see all)