Photo Contest Cozumel
Join the Red Carpet Photo Contest for "El Capitan"  Premiere
Grab some great photos & eat at great Cozumel restaurants……
Calling All Island Photographers!
Join the Directors and Producers of El Capitán on January 14, 2018 from 4:00-7:00 p.m. for an exclusive contest just for you.  We are looking for your photographs of the red carpet, camera use is up to you.  Use your imagination and get creative.  The photographer of the winning photo will get a 1000 peso gift card to dine at any of these fine restaurants:  Kinta, Kondesa, Cuatro Tacos, and Lobster Shack.  Information on how to submit your photos will be given at the showing.
Gane el concurso de fotografía del tapete rojo en el estreno del "El Capitan"
Tome algunas fotografía y coma en excelentes restaurantes de Cozumel. . .
¡Se hace un llamado a todos los fotógrafos de la Isla!
El 14 de enero, 2018 únanse a los productores y directores de "El Capitán" de las 4:00 a las 7:00 pm en un concurso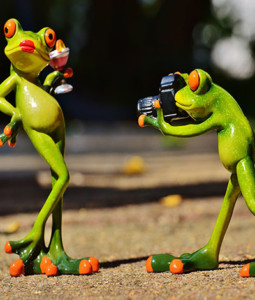 exclusivo para usted. Estamos buscando fotógrafos del tapete rojo; el uso de la cámara depende de usted. Utilice su imaginación y sea creativo. El fotógrafo ganador obtendrá una tarjeta de regalo de 1000 para cenar en cualquiera de estos finos restaurantes: Kinta, Kondesa, Cuatro Tacos y Lobster Shack. En la muestra se entregará la información para la entrega de sus fotografías.
Latest posts by Laura Wilkinson
(see all)