Rock'n Java Cozumel Thanksgiving Cozumel
Rock'n Java Celebrates 28 Years of Thanksgiving Holidays
"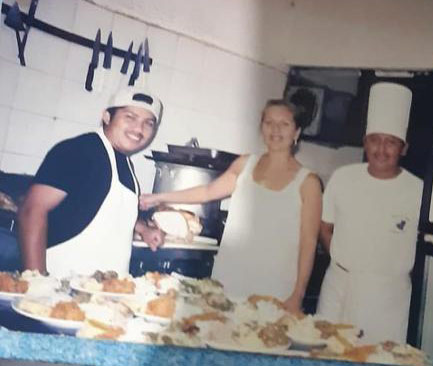 While Thanksgiving isn't celebrated in Mexico, my restaurant Rock'n Java has been preparing delicious holiday meals for TWENTY EIGHT years."
"Year one was a vegetarian thanksgiving, because  back  Rock'n Java was strictly vegetarian, which most people don't remember," stated Lisa Ramirez, owner of the restaurant.
"Last year alone our staff prepared 34 turkeys for various "Friendsgiving" and holiday meals on the island.
"A lot of crew members want to hold a holiday meal with their team, and we've got traditional meals, vegetarian meals, and can accommodate most special diets"
On the island of Cozumel, not all of the customers are ex-pats or US citizens.  "The rum-spiced banana pudding and the pumpkin cheesecake are really popular."
"While the menu changes just a little each year, it's still a traditional US turkey and pork dinner, however, there's always something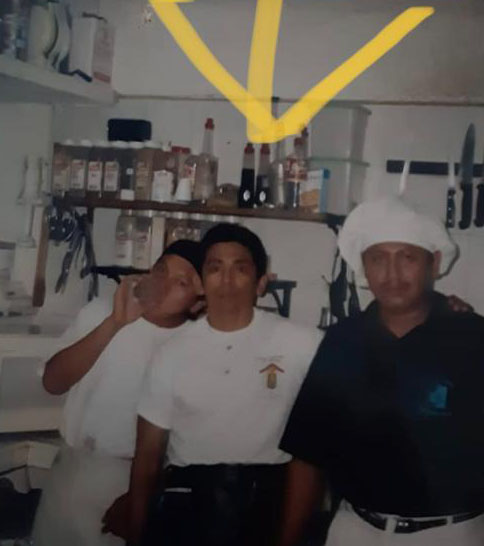 different, this year we added a baked sweet potato dish."
American Thanksgiving is Thursday November 23, and seating at the restaurant starts at 2pm.
"Tell everyone to make their reservations early, because we do fill up.  We can also send entire family meals out for delivery with prior reservations.
"Our staff has been doing this for so long – see if you can find our Jose in this photo"
Rock'n Java cumple 28 años de celebrar el Día de Acción de Gracias
"Aunque en México no se celebra el Día de Acción de Gracias, mi restaurante Rock'n Java lleva VEINTIOCHO años preparando deliciosas comidas para esta festividad".
"El primero año fue una celebración vegetariana del Día de Gracias ya que Rock'n Java era estrictamente vegetariano; algo que no mucha gente recuerda" dijo Lisa Ramírez, propietaria del restaurante.
"Tan sólo el último año, nuestro equipo preparó 34 pavos para diversas comidas para Friendsgiving (celebración del Día de Gracias entre amigos, sin familia) y para la celebración en la Isla".
"Muchos tripulantes desean tener una comida de celebración con sus equipos, y contamos con comidas tradicionales, comidas vegetarianas, y podemos complacer a una gran mayoría de las dietas".
En la Isla no todos los clientes son expatriados o estadounidenses. "El budín de plátano con toque de ron y el pastel de queso y calabaza con muy populares".
"A pesar de que el menú cambia un poco cada año, sigue siendo incluyendo los tradicionales pavo y puerco estadounidenses; sin embargo, siempre hay algo diferente, este año añadimos el platillo del camote al horno".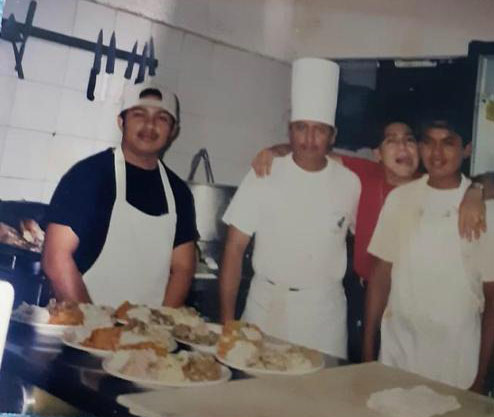 El Día de Gracias estadounidense es el jueves 23 de noviembre, y el servicio a los comensales inicia a las 2 p.m.
"Digan a todos que hagan sus reservaciones con anticipación pues se llena el restaurante. También, bajo reservación, podemos hacer la entrega a domicilio de comidas completas para toda la familia".
"Nuestro equipo ha estado haciendo esto desde hace mucho tiempo. A ver si pueden encontrar a José en los fotos".
Latest posts by Laura Wilkinson
(see all)