Southwest Flights Cozumel
Southwest Airlines Now Offers Daily Service Houston/Cozumel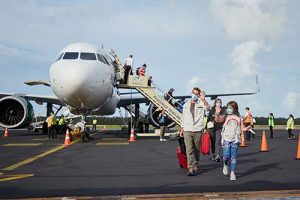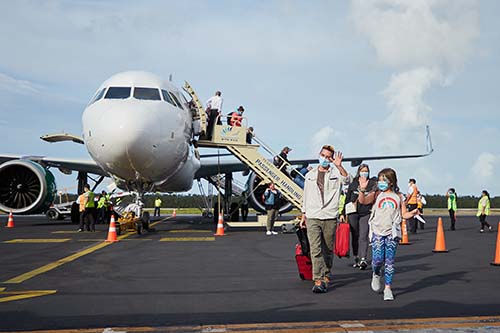 Starting on March 14, Southwest Airlines will have 2 additional scheduled flights from Houston Texas to Cozumel.
The product of both public and private sectors, the airline will augment one flight from Houston – Cozumel on Tuesdays and Wednesdays from March 14 – through August 14.
Previously, the route was Monday, Thursday, Friday, Saturday and Sunday.  Meaning that the addition of these new routes, Southwest Airlines will now provide daily service from Houston to Cozumel.
After August 14, the number of flights will be reduced to once weekly on Saturdays.
Southwest Airlines also operates two scheduled flights from Austin, Texas and Denver, Colorado that operated from March 11 to April 8 on Saturdays.
La aerolínea Southwest ahora ofrece servicio diario Houston/Cozumel

A partir del 14 de marzo, la aerolínea Southwest tendrá 2 vuelos regulares adicionales desde Houston, Texas a Cozumel.
Resultado tanto dl sector público como del privado, la aerolínea incrementará un vuelo de Houston a Cozumel los martes y miércoles del 14 de marzo hasta el 14 de agosto.
Hasta ahora esta ruta se realizaba los lunes, jueves, viernes, sábados y domingos. Con la incorporación de etas nuevas rutas, Southwest ahora ofrecerá un servicio diario de Houston a Cozumel.
Después del 14 de agosto, la frecuencia de vuelos se reducirá a uno por semana, los sábados.
La aerolínea Southwest también opera dos frecuencias regulares desde Austin, Texas, y Denver, Colorado, que operaban del 11 de marzo al 8 de abril, los sábados.
Latest posts by Laura Wilkinson
(see all)