Cozumel Lobster Prices
Lobster Season Opens with Lower Prices
July 1st season has a discount….
Lobster season in Cozumel officially opened on Sunday July 1, and the Cooperativa Pesquera Cozumel has set a goal of 42 tons of Caribbean spiny lobsters, which is the same amount as last year's attained goal.
What differs from last year is the price per kilo.  Last season the price closed at $550mxn/kilo and although the price is not yet fixed lobster tail is currently going for the low price of $250mxn/kilo. This price is expected to change once the international markets have established their price.  Savvy consumers should take advantage of this temporary price drop and head down to the Cooperativa Pesquera Cozumel.
Caribbean spiny lobsters hatch from eggs that are carried on the female's back for approximately 4 weeks.  Lobsters molt, or shed their hard exoskeleton as they grow and will undergo several moltings before reaching an adult size, which takes about 2 years.
The Cozumel Fishermen's Cooperative is one of 19 Cooperatives throughout the State of Quintana Roo that all adhere to the same lobster season as well as standards in size.
Quintana Roo's lobster season runs from July until the end of February.  Cozumel's Fisherman's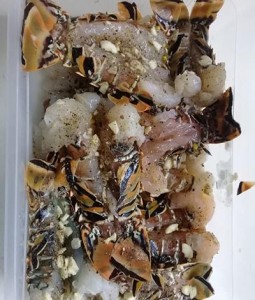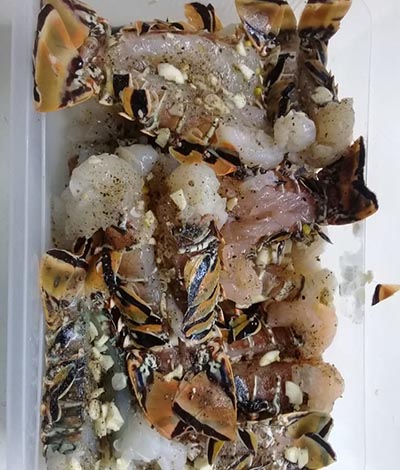 Cooperative flash freezes the majority of the lobster catch so that island restaurants can continue to serve lobster during their  five month reproductive season.  There are 48 members of the Cooperative who operate 29 boats in Cozumel waters.
La temporada de langosta abre con precios bajos
La temporada de Julio 1º llega con descuento. . .
La temporada de langosta en Cozumel oficialmente comenzó el domingo 1º de julio, y la Cooperativa Pesquera de Cozumel ha establecido como meta las 42 toneladas de langosta espinosa del Caribe; cantidad similar a la de la meta lograda el año anterior.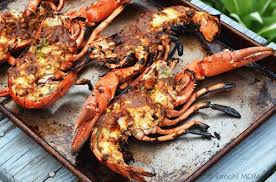 Lo que difiere del año pasado es el precio por kilo. La temporada anterior, el precio cerró a $550pesos/kilo, y no obstante que aún no se ha establecido el precio por la cola de langosta, actualmente el precio es bajo estando en $ 250 pesos/kilo. Se espera que el precio cambie una vez que los mercados internacionales fijen su precio. Los consumidores expertos aprovecharan este precio temporal que ofrece la Cooperativa Pesquera de Cozumel.
La langosta espinosa del caribe eclosiona de huevecillos que la hembra carga sobre el lomo durante casi 4 semanas. Las langostas mudan su exoesqueleto conforme van creciendo y tendrán diversas mudas antes de llegar al tamaño de un adulto; lo cual toma casi 2 años.
La Cooperativa Pesquera de Cozumel es una de 19 Cooperativas que se encuentran en el Estado de Quintana Roo apegándose a la misma temporada de langosta así como a las normas en su tamaño.
La temporada de langosta en Quintana Roo corre de Julio hasta finales de Febrero. La Cooperativa Pesquera de Cozumel congela la mayor parte de la pesca de langosta, de manera que los restaurantes de la Isla puedan continuar sirviendo langosta durante los cinco meses que dura la temporada de apareamiento. La Cooperativa cuenta con 48 socios de los cuales 29 operan embarcaciones en aguas de Cozumel.
An ex-Connecticut Yankee who has called Cozumel home for over 18 years, Laura ran away to the Caribbean years ago, bumped around the islands teaching SCUBA diving, lost some time in Jamaica, and finally stopped in Cozumel for a 2 week vacation that hasn't ended yet. With a degree in Journalism from a fancy private college she convinced her parents to pay for, Laura writes, edits, and creates the weeklyCozumel 4 You news,social media, and promotional articles about the island, as well as moderates the Cozumel 4 You Facebook group, which currently has over 25,000 members. Her long suffering husband, Fabian, has long since resigned himself to having zero private life, as he's been involved in her various schemes and plots since his arrival. Proud parents to a variety of rescue dogs and cats, Laura continues to be the bane of her traditional Mexican mother-in-law's existence, as she muses her way through life in the Mexican Caribbean.
______________________________
Una ex yanqui de Connecticut quien llama hogar a Cozumel desde hace más de 15 años. Laura escapó al Caribe hace años, desplazándose de una isla a otra dando clases de BUCEO. Se dedicó a perder el tiempo en Jamaica y finalmente se detuvo en Cozumel para pasar unas vacaciones de 2 semanas que aún no terminan. Convenciendo a sus padres que pagaran una elegante universidad privada, obtuvo su título en Periodismo y Laura crea semanalmente Cozumel 4You, medios sociales y artículos promocionales sobre la Isla y también es moderadora en el grupo Cozumel 4 You en Facebook que actualmente cuenta con 25,000 miembros. Fabián, s umuy tolerante marido, desde hace mucho tiempo se resignó a no tener vida privada, pues se ha visto implicado en los diversos proyectos y planes que urde Laura. Son orgullosos padres de diversos perros y gatos rescatados. Mientras contempla su paso a través de la vida en el Caribe mexicano,Laura continúa siendo la pesadilla en la existencia de su muy tradicional suegra mexicana.
Latest posts by Laura Wilkinson (see all)