Cozumel Parks
Cozumel Parks & Museums Add Sunday Hours for Summer Season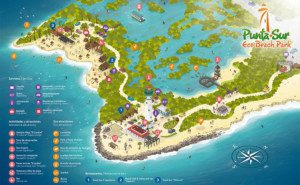 The Cozumel FPMC, has recently announced that every Sunday, during the summer holidays, that the parks "Chankanaab National Park", "Punta Sur" as well as the "Museo de la Isla Cozumel"  will be open – and in the case of the Museum – free of charge – so that residents and tourists of all ages can enjoy Cozumel's attractions.
All three locations will be open on July 16, 23 and 30 as well as August 6 and 13th.
Additionally, "Punta Sur's" hours of operations have been extended, so that they will be open from 9 am – 5 pm permanently. The Museum will be open on Sundays from 8 am – 4 pm during this summer period.
Durante el verano, Parques y Museos de Cozumel amplía el horario los días domingo
La Fundación de Parques y Museos de Cozumel recientemente anuncio que todos los días domingo durante las vacaciones de verano, el Parque de Chankanaab, Punta Sur así como el Museo de la Isla permanecerán abiertos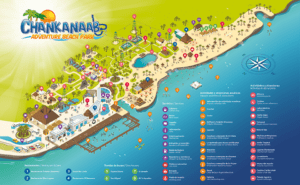 para que los habitantes de la Isla y los visitantes puedan disfrutar los atractivos. En cuanto al Museo la entrada será libre.
Los tres sitios estarán abiertos Julio 16, 23 y 30, así como Agosto 6 y 13
Además, el horario de operaciones de Punta Sur se amplió por lo que estarán permanentemente abiertos de 9- a.m. a 5 p.m. Durante el periodo de verano, el Museo abrirá los días domingo de 8 a.m. a 4 p.m.
Laura Wilkinson is the Editor for Cozumel 4 You. An ex-Connecticut Yankee who has called Cozumel home for over 15 years, Laura ran away to the Caribbean years ago, bumped around the islands teaching SCUBA diving, lost some time in Jamaica, and finally stopped in Cozumel for a 2 week vacation that hasn't ended yet. With a degree in Journalism from a fancy private college she convinced her parents to pay for, Laura writes, edits, and creates the weekly Cozumel 4 You news, promotional articles about the island, and her very own blog, which she finds hilarious. Her long suffering husband, the Fabster, has long since resigned himself to having zero private life, as he's been involved in her various schemes and plots since his arrival. Proud parents to a variety of rescue dogs and cats, Laura continues to be the bane of her traditional Mexican mother-in-law's existence, as she muses her way through life in the Mexican Caribbean.
Latest posts by Laura Wilkinson (see all)