Cozumel Gardener
Gardening Tips from the Cozumel Gardener:  Don't forget to Water the Impatience
Don't forget to water the impatience …..
I am the youngest of my siblings and because of that fact my father called on me to care for all his flowers such as his impatiens and petunias as well as a host of other plants , you see he travelled a lot but on his return he would have me walking in step with him to inspect his plants , what I did not know at the time was that it was a great stress reliever for him to come home from work and be able to work in the garden and forget about his daily grind and that's where I came in J making sure he had a well maintained garden to come home to . Plus it was really great getting one on one time with him .
Fast forward …
Cozumel gardener is born out of the idea that anyone can and everyone should have their own garden . Whether big or small , flowers or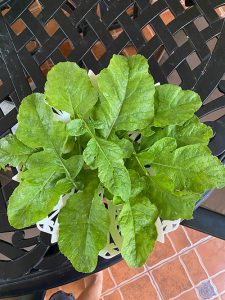 fruits ,on a balcony or in a backyard everyone should be able to enjoy the wonders that the natural world affords us such as fresh cut flowers that are not purchased from a 800 number or freshly picked Basil to go on top of your pasta  or how about some ripe tomatoes that pack so much flavor you can't believe it and best of all it's all right outside your door.   See our affordable packages below .
Living in Cozumel since 1995 I have become accustomed to the weather and boy can it get hot and muggy . Since Cozumel is considered to be in zone 11 I find that certain types of plants do thrive here while others don't stand a chance . For example tomatoes make a great addition to the garden here in Coz and are resistant to the heat and humidity and produce fruit for a good portion of the year (July August and September it's best to offer some shade for them since extreme heat can damage them ). My wife Lili doesn't buy tomatoes she can just go pick them fresh in our backyard.  Another is Arugula:   heat resistant and loves to regrow after a cutting. There are too many to list but here are a few:   Basil, Chives,  Rosemary and Arugula that thrive in zone 11 and are regulars in our garden and won't let you down. Pizza Friday always finds me getting fresh produce from our garden to adorn our pizza.
Fall in Cozumel finds us with temperatures much more temperate , almost springlike . My favorite time of the year to start my eggplants , beets radishes lettuces and many others and of course some Dalias Zinnias and Cosmos to add sone color around the house .
My name is Fred Boehm and none of this is possible without the unconditional support of my wife Lili Xacur .
Reach out to us @ Cozumelgardener on Facebook and Instagram .
My #1 tip . Never give up . " There are no mistakes in gardening , only experiments ." Janet Killburn Phillips 
Consejos de jardinería de Cozumel Gardener: no olvide regar a las impacientes
no olvide regar a las impacientes…
Entre mis hermanos soy el mas joven y por ese motivo mi padre me pidió que cuidara todas sus flores tales como sus impacientes y petunias,
así como otro tanto de plantas. Verán, él viajaba mucho y a su regreso me hacía caminar a su paso para efectuar una inspección a sus plantas. Pero algo que en aquel entonces yo no sabía es que para él esto era un gran alivio contra el estrés, regresar del trabajo, trabajar en el jardín y olvidarse del desgaste diario. Ahí es a donde yo entré J, asegurándome que tuviera un jardín bien cuidado al cual pudiera regresar.
Avancemos …
Cozumel Gardener nació del concepto de que toda persona puede y debe tener su propio jardín. Ya sea grande o pequeño, con flores o con
frutas, en un balcón o en el patio trasero todos deberían disfrutar las maravillas que nos ofrece el mundo de la naturaleza, como flores frescas recién cortadas que no se compran llamando al número 800, o albahaca recién cortada para poner sobre la pasta, o qué tal unos tomates maduros con tanto saber que no puede creerse. Y lo mejor de todo es que se encuentran justo en la puerta de su casa J. A continuación, vean nuestros paquetes económicos.
He vivido en Cozumel desde 1995 y me he acostumbrado al clima y, ¡caray, puede hacer mucho calor y mucha humedad! Puesto que se considera que Cozumel está en la zona 11, me he percatado que aquí crecen ciertos tipos de plantas y otros no tienen la menor oportunidad. Por ejemplo, los tomates son un buen complemento para su jardín aquí en Cozumel; son resistentes al calor y a la humedad, y producen frutos durante una buena parte del año(julio, agosto y septiembre brindan algo de sombra pues el calor puede dañarlos). Lili, mi esposa, no necesita comprar tomates; tan solo los cosecha frescos en nuestro patio. Otra es la arúgula; resistente al calor y le encanta volver a crecer después de ser cortada. Hay demasiados para enumerar, pero éstos son algunos: albahaca, cebollina, romero, arúgula que crecen en la zona 11; son comunes en nuestro jardín y no le decepcionarán. En los viernes de pizza siempre obtengo vegetales frescos de nuestro jardín para adornar nuestra pizza J
El otoño en Cozumel presenta temperaturas más templadas, casi primaverales. Es mi época favorita del año para plantar berenjenas, betabel (remolacha), rábanos, lechugas y mucho otros; y por supuesto algunas dalias, zinnias y cosmos para dar color a la casa.
Me llamo Fred Bohem y nada de esto sería posible sin el apoyo incondicional de mi esposa Lili Xacur.
Pónganse en contacto con nosotros a través de Cozumelgardner en Facebook e Instagram.
Mi consejo # 1: Nunca se rinda. "No existen errores en la jardinería; sólo experimentos", Janet Killburn Phillips.
Latest posts by Fred Boehm
(see all)