Cozumel News Karina Carrion Cozumel Toy Donation
Donation of toys for Children's Day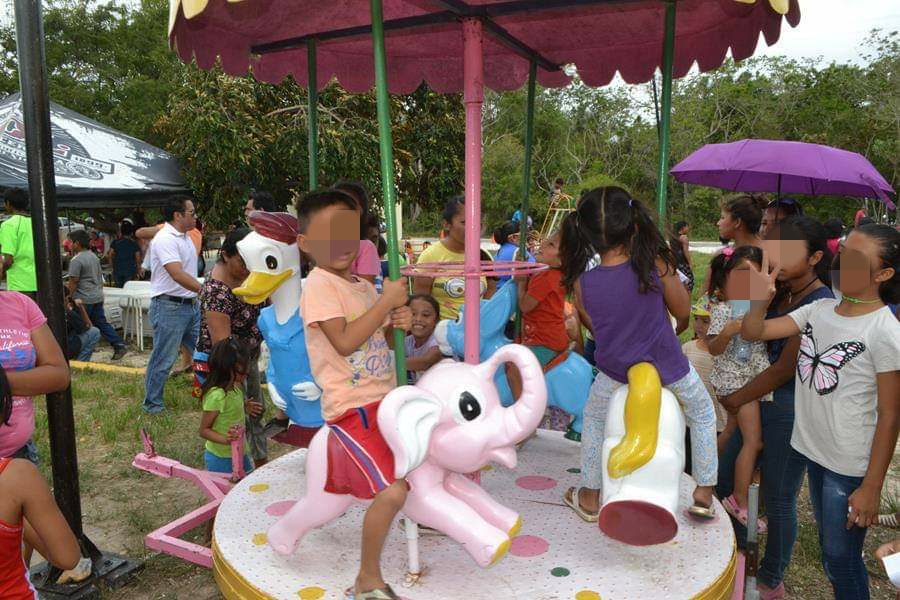 By Karina Carrión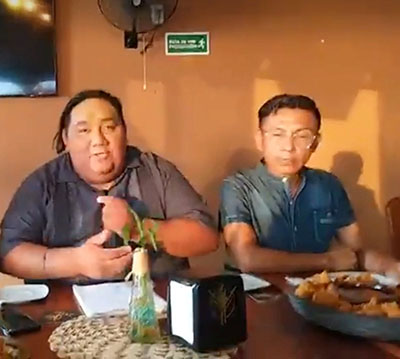 COZUMEL,MX. – On the occasion of the "Children's Day" celebrated on April 30 the group of youngsters that form the "Donando Sonrisas" [Gifting Smiles] project, extend an invitation to the North American community and all Cozumel 4You readers to join in the donation of toys that will be delivered to underprivileged children who live in communal areas.
They have prepared a calendar of activities by which, through events, they seek to collect as many toys as possible through different dynamics for final delivery that will consist of caravans to the "rancherías" (settlements) where people go the least.
Joseph Alonso, Rox Wendolly Esparza, Félix Rodríguez Haro, Omar López and Chava Carrington, among others, in a conference informed that the calendar of events will start with six haircuts per day done with the support of D'Lore beauty salon on Juarez between 45 and 50.
Appointments must be made for April 19 to the 22 by calling 987 118 74 66 indicating that it is to support the "Donando Sonrisas" project, and was payment a new toy, in good conditions, must be delivered.
Another activity to collect toys will be on April 19 at the Conchinitos restaurant with the "Drag Toys" event starting at 6:30 pm, for adults, where admission to the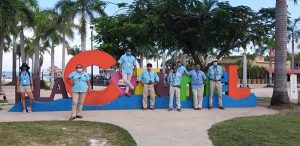 event will be a new toy of no less than one hundred pesos. Among the performer will be La Mont, Ank -the most voted for in the 5th season- among others, as well as special guests.
The activities calendar includes a "Zumba Toys" for April 22 at 5:30 pm with a Children's Day themed class taught by Fernando Ker Castillo from Veracruz (in a park to be announced), noting that participant must bring a used toy in good conditions.
The final toy collection is expected on April 23rd. at Quintana Roo Park from 9:00 am to 9:00 pm. Once the calendar activities have been completed, on April 30 the route planned will encompass the rancheria Ejidales on the Island's intersecting road where all collected toys will be delivered.
Donación de juguetes para el Día del Niño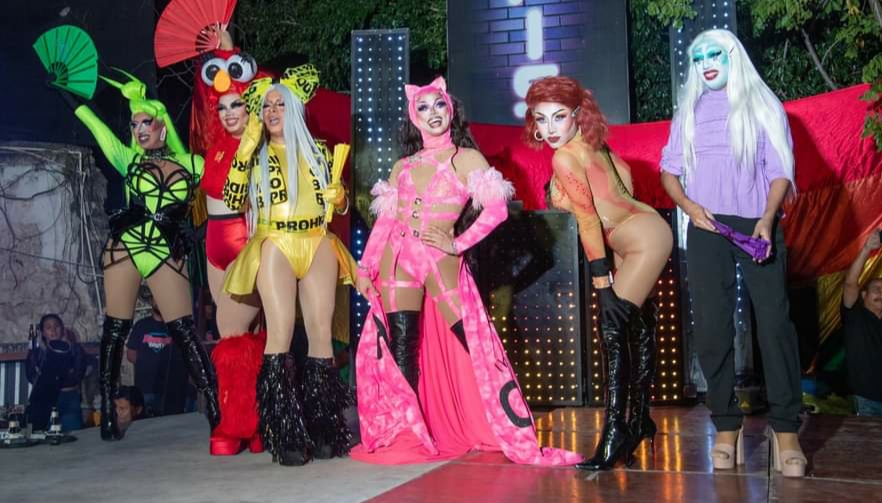 Por Karina Carrión
COZUMEL, MX – Jóvenes cozumeleños que integran el proyecto  "Donando Sonrisas",  invitan a la comunidad americana y a todos los lectores de COZUMEL 4You,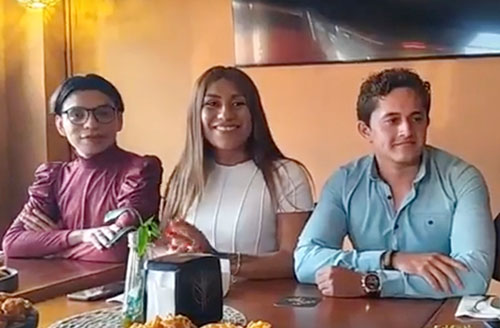 para que se sumen a la donación  de juguetes que serán entregados a los niños que menos tienen y que habitan en las zonas ejidales de la localidad, todo esto con motivo del "Día del Niño", a festejarse  el 30 de abril.
Para ello han preparado un calendario de actividades en las que a través de eventos, buscan  lograr  recaudar la mayor cantidad posible de juguetes que se acopiaran con diferentes dinámicas para la entrega final  que constará de caravanas a las rancherías dónde menos llega la gente.
A través de una conferencia, Joshep Alonso; Rox Wendolly Esparza, Félix Rodríguez Haro, Omar López y Chava Carrington, entre otros, dieron a conocer que el calendario iniciará con seis cortes de cabello por día, el cual se realizará con el apoyo de la estética D' Lore, ubicada en la Juárez entre 45 y 50.
La dinámica se basará en registrarse del 19 al 22 de abril al número 987 118 74 66, refiriendo que es para apoyar  el proyecto Donando Sonrisas, y al acudir a la estética  deberán de entregar un juguete nuevo o en buen estado como pago.
Otra de las actividades para recaudar más juguetes será el 19 de abril en el restaurante bar "Cochinitos" con el evento para adultos "Drag Tous", que será a partir de las 6:30 pm,  teniendo como "cover", un juguete nuevo no menor a los cien pesos.  Entre los participantes de este evento se espera la presencia de "La Mont", "Ank" la más votada de la 5ta temporada entre otras, además de invitadas especiales.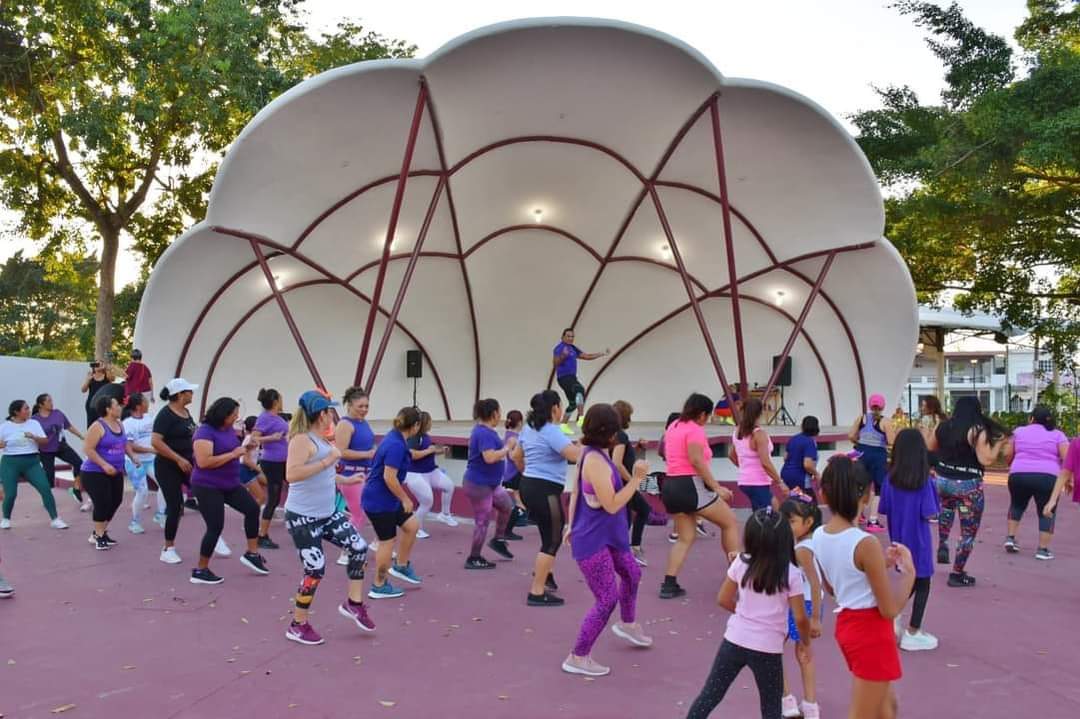 El calendario de actividades incluirá un "Zumba Toys" para el 22 de abril a las 05:30 pm con una clase temática del Día del Niño, misma que será impartida por Fernando Ker Castillo proveniente desde Veracruz (en un parque aún por definir), destacando que los participantes deberán de entregar un juguete nuevo o usado pero en buen estado.
Para el 23  de abril se contempla tener una última recaudación de juguetes en el parque Quintana Roo, de 09:00 de la mañana a 09:00 de la noche. Una vez culminadas las actividades del calendario, el 30 de abril  se recorrerá la ruta trazada que abarcará las ranchería ejidales de la carretera transversal dónde se hará entrega de todos los juguetes recaudados.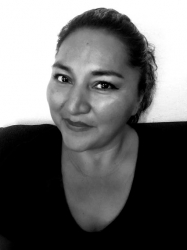 Latest posts by Kary Carrión
(see all)