Cozumel News Photos Karina Carrion Booster Vaccines Cozumel
Cozumel Weekly News in Photos:
Booster Vaccines for Cozumel
by Karina Carrion
COZUMEL, February. – Citizens continue participating to receive the third booster against Covid-19 in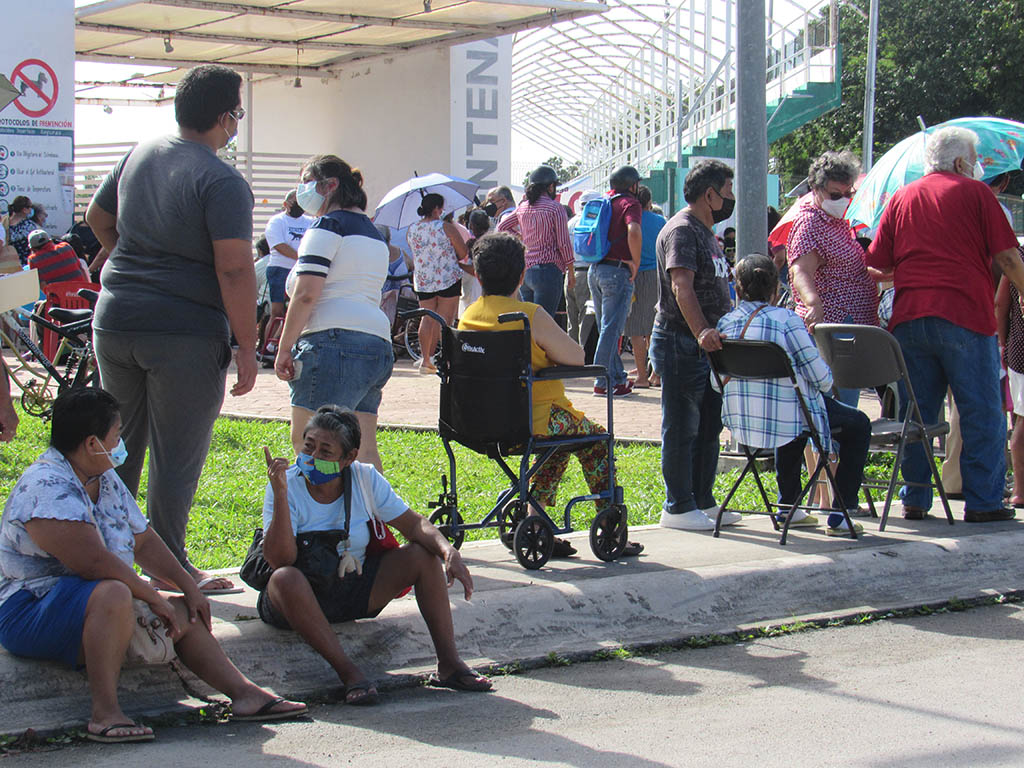 Cozumel. Citizens claim that despite the change from Pfizer BioNTech to AstraZeneca, they prefer to get the vaccine to avoid serious illnesses in case they are infected. More than 22,300 islanders will be vaccinated.
As part of the first week of the SARS-CoV-2 vaccination in Cozumel, the first day's tally was three thousand 230 citizens between 40 and 42 years of age. While at the close of the second day there were more than 2 thousand 746 people between 43 and 45 years of age until five pm, staying within the margin of over a hundred doses for the same number of people who had to wait their turn.
Medical staff from the Mexican Social Security Institute (IMSS), as well as from the Ministry of the Navy (Semar), highlighted the participation of the citizens in this and all other inoculation days since February last year to date. During this period the population has responded according to age ranges, first to receive the complete scheme against Covid-19, as well as to receive the third dose with the booster vaccine.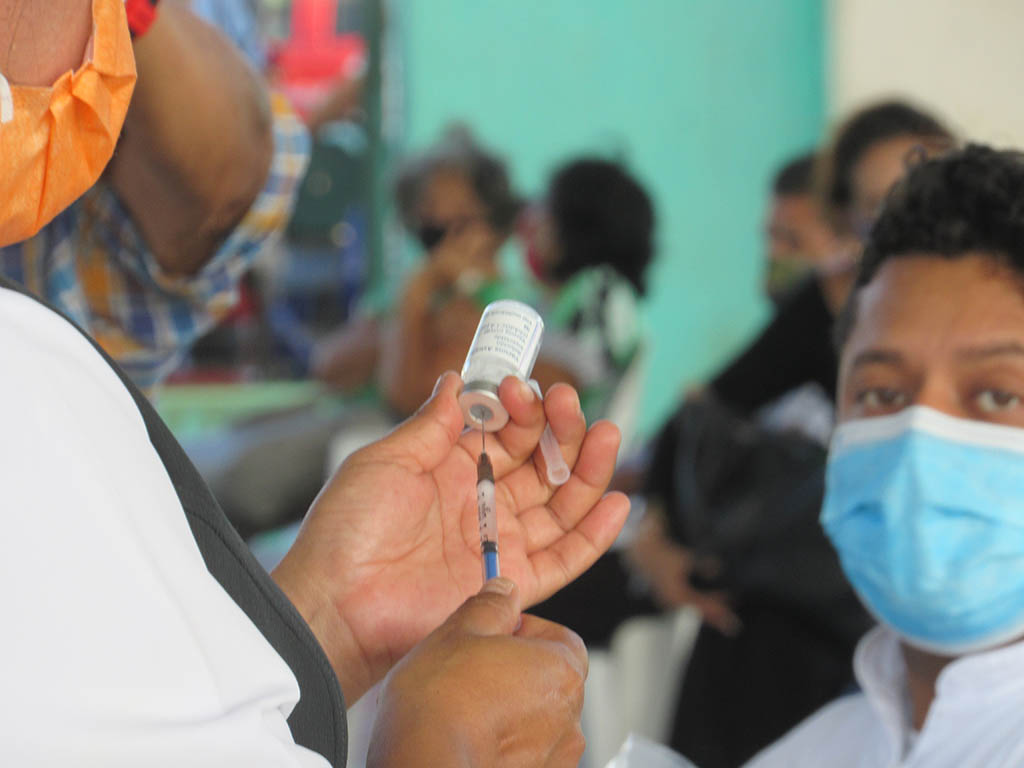 Unlike other days, a different strategy was applied this time with groups of five to six people vaccinated for each vial of AstraZeneca; this created some uncertainty among citizens who asked about the possible reactions they should expect.
After they were given a detail explanation about a possible muscular pain in the arm, drowsiness, possibly fever, the citizens approved the application of the vaccine, and then went through long lines where they waited at least 30 minutes to be under observation in case any of them could have reactions. After the that time and no reactions they were removed from the area to allow access to more people.
Throughout the week, vaccines will be applied to people 40 to 54 old, resuming on Tuesday, February 8 for those 55 to 57 old and the big closing day will be for people 58 to 59 old on February 9.
COLLAGE INFORMATIVO
Vacunas de Refuerzo para Cozumel
Por Karina Carrión
COZUMEL, febrero.- Continúa la participación de ciudadanos para recibir la tercera dosis de refuerzo contra el Covid-19 en Cozumel. Ciudadanos aseguran que a pesar de que cambió la farmacéutica de Pfizer BioNTech a Astrazéneca, prefieren ser vacunados para evitar que puedan sufrir de graves padecimientos en caso de ser contagiados. Serán vacunados más de 22 mil 300 isleños.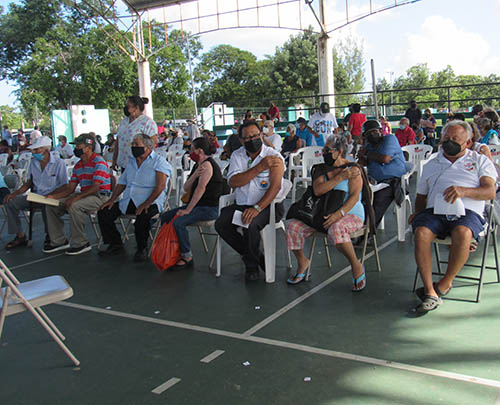 Como parte de la primera semana de la jornada de vacunación contra el SARS-CoV-2 en Cozumel, el corte del primer día fue de tres mil 230 ciudadanos de 40 a 42 años de edad, mientras que al cierre de edición del segundo día se contabilizaron más dos mil 746 personas de entre 43 a 45 años de edad hasta el corte de las cinco de la tarde, manteniéndose un margen de más de un centenar de dosis para igual número de personas que tuvieron que esperar su turno.
Personal médico del Instituto Mexicano del Seguro Social (IMSS), así como de la Secretaría de la Marina (Semar), reconoció la participación de la ciudadanía en esta y cada una de las jornadas de inoculación que se han realizado desde febrero del año pasado a la fecha, periodo en el que la población ha respondido según los rangos de edad, primeramente para recibir el esquema completo contra el Covid-19, así como para recibir en esta ocasión la tercera dosis con la vacuna de refuerzo.
A diferencia de otras jornadas, en esta ocasión se aplicó una diferente estrategia para la inoculación, ingresando grupos de cinco a seis personas vacunadas por  cada frasco de la vacuna Astrazéneca, la cual generó incertidumbre entre los ciudadanos que no se quedaban con la duda y externaban preguntas de cuáles serían las posibles reacciones que pudieran tener.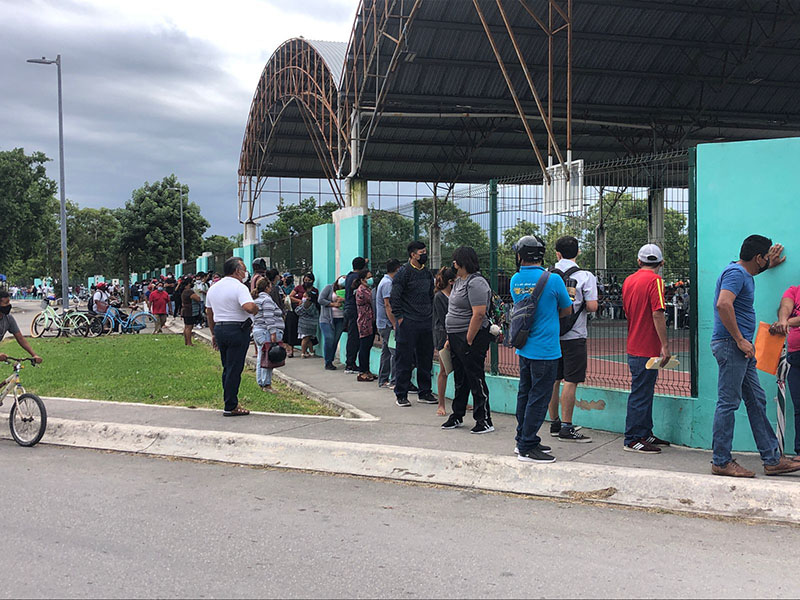 Una vez detallada la información de un posible dolor muscular en el brazo, somnolencia, posiblemente fiebre, los ciudadanos aprobaban la aplicación de la vacuna para luego pasar a las largas filas donde esperaban 30 minutos mínimos para estar bajo observación en caso de que alguno de los vacunados pudiera presentar alguna reacción complicada y una vez concurrido el tiempo con normalidad, fueron retirados del área para permitir el acceso a más personas.
Es así como durante toda la semana se abarcará la vacunación a las personas de 40 a 54 años de edad, reanudándose la jornada el martes ocho de febrero para los de 55 a 57 años de edad y cerrar la mega jornada con los de 58 a 59 años el día nueve de febrero.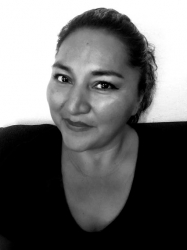 Latest posts by Kary Carrión
(see all)