Humane Society Cozumel Cat Cafe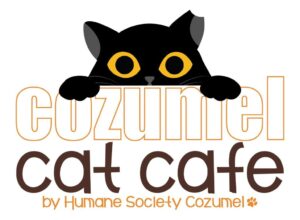 COMING SOON
COZUMEL CAT CAFE by Humane Society of Cozumel Island
Cozumel Cat Cafe embraces the Island and everything local. Our kitties, pastries, snacks and crafts are sourced from the Island. We partner with local small businesses and artists to provide an afternoon of enjoyment and all the kitty love you can handle. All of our adoptable cats are local as well. We work with independent rescuers and provide assistance with everything from food donations to vetting.  We plan on hosting wine tastings, local book clubs, kitty yoga (like baby goat yoga but with cats) fashion shows, unplugged music events and poetry readings.
The HSCI prides itself on community outreach. We work to educate pet owners and rescuers, provide opportunities for school children to learn about animals, and host outreach animal-assisted therapy programs for children. We also happen to be an awesome place to grab a coffee and hang out with our resident cats. Cozumel Cat Cafe even offers birthday parties for your human children for up to 8 people. They can spend time cuddling, feeding, and taking pictures with cats and tiny kittens! If you can't make it to Cozumel, we have a live feed of our cats & kittens.
At the Cozumel Cat Cafe you can partake in the feline version of a traditional baby shower as we set up foster parents with the supplies they need for taking care of rescue kittens. The kitty shower has a formula fund, Amazon wishlist, trivia, games, and a "scoop the litter" door prize! Besides all these awesome events we will be hosting meditation sessions, afternoon tea, and more.  In the future as our Cat Cafe grows we will serve light lunches, have a full coffee bar and refreshment center.
PROXIMAMENTE

COZUMEL CAT CAFÉ,  por la Sociedad Humanitaria de la Isla de Cozumel
Cozumel Cat Cafe acoge a la Isla y todo lo que sea local. Nuestros gatitos, pasteles, bocadillos y artesanías provienen de la Isla. Nos asociamos con pequeñas empresas y artistas locales para proporcionar una tarde disfrutnado y todo el amor gatito que usted pueda manejar. Todos nuestros gatos que son para adopción, también son locales. Trabajamos con protectores de animales independientes y les ayudamos con todo lo necesario, desde donaciones de comida hasta veterinarios. Tenemos previsto organizar catas de vino, clubes de lectura locales, yoga para gatitos (como el yoga para cabritas, pero con gatos), desfiles de moda, eventos musicales y lecturas de poesía.
La Sociedad Humanitaria de la Isla de Cozumel se enorgullece de su labor de acercamiento a la comunidad. Trabajamos para educar a los dueños de mascotas y a quienes las rescatan; ofrecemos a los estudiantes de las escuelas la oportunidad de aprender sobre los animales y organizamos programas de terapia asistida con animales para niños. También somos un lugar estupendo para tomar un café y pasar el rato con nuestros gatos residentes. Cozumel Cat Cafe incluso ofrece fiestas de cumpleaños para sus hijos humanos de hasta 8 personas. ¡Pueden pasar tiempo abrazando, alimentando y tomando fotos con gatos y gatitos! Si no puede llegar a Cozumel, tenemos una transmisión en vivo de nuestros gatos y gatitos.
En Cozumel Cat Cafe puede participar en la versión felina de un baby shower tradicional, ya que proporcionamos a los padres adoptivos los suministros que necesitan para cuidar de los gatitos rescatados. ¡La fiesta del gatito tiene un fondo para fórmulas, lista de deseos en Amazon, trivia, juegos, y un premio "arena de gato fácil de limpiar"! Además de todos estos increíbles eventos, organizaremos sesiones de meditación, té de media tarde y mucho más. En el futuro, a medida que crezca nuestro Cat Cafe, serviremos almuerzos ligeros, tendremos una cafetería completa y un dispensador de refrescos.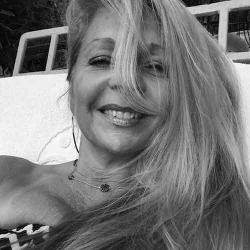 Latest posts by Lisa Ramirez
(see all)