Partial Lunar Eclipse Cozumel
This Week's Partial Lunar Eclipse Longest in 1,000 Years
The upcoming partial lunar eclipse – which will take place November 18 & 19 – will be the longest even of this type in 1,000 years. The last time a longer partial lunar eclipse happened was on February 18, 1440. The next time partial lunar eclipse of this duration will be on February 8, 2669.
Here in Cozumel, between 01:02 and 07:03 (Eastern Standard Time) on November 19, the sun, Earth, and moon will come into near-perfect alignment. Earth's shadow will fall on the moon, resulting in the partial lunar eclipse. At the maximum point of the eclipse – at 04:02 EST – 99% of the moon's face will be covered by the dark inner part of Earth's shadow, called the umbra. The remaining sliver of the lunar disk will be deep within the lighter, outer part of Earth's shadow, know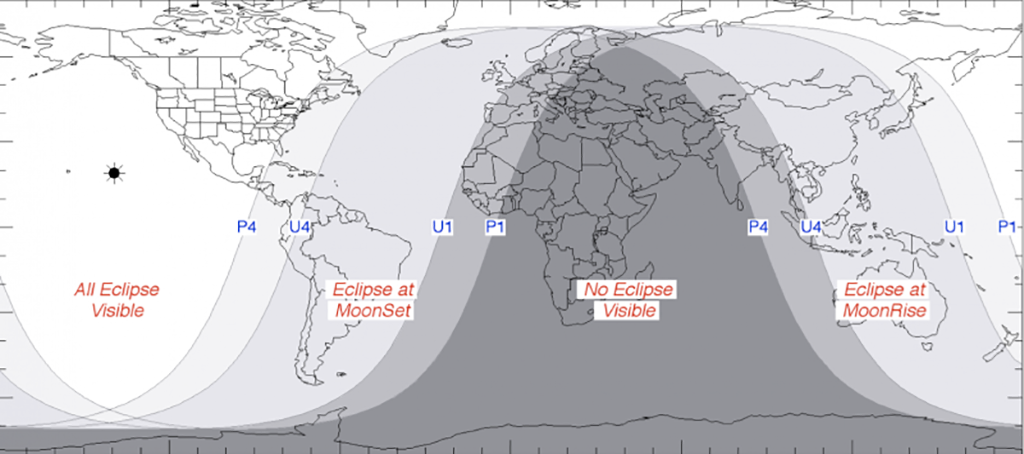 n as the penumbra.
Although It is the longest partial umbral eclipse of this century, the  event will only be visible for 6 hours and two minutes ( or 21,693 seconds)  This is an unusually long duration for an   eclipse that only has penumbral and partial phases.  The umbral phase of the November 18-19, 2021, partial lunar eclipse is 3 hours 28 minutes and 24 seconds long..
Viewing details on the November 18-19 eclipse here
(Source:  EarthSky.org)
El eclipse parcial de luna de esta semana es el de mayor duración en los últimos 1000 años
El próximo eclipse parcial de luna que tendrá lugar los días 18 y 19 de noviembre, siendo el de mayor duración, incluso en su tipo, en 1.000 años. La última vez que se produjo un eclipse parcial de luna más largo fue el 18 de febrero de 1440. La próxima vez que un eclipse lunar parcial de esta duración ocurra será hasta el 8 de febrero de 2669.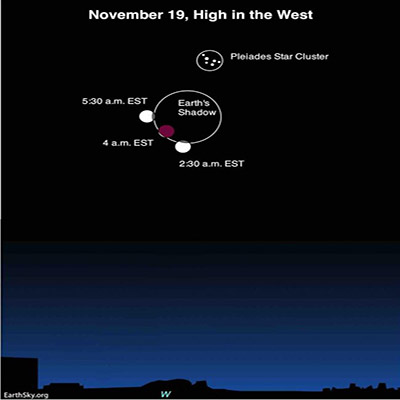 Entre las 01:02 y las 07:03 (hora del este) del 19 de noviembre, en Cozumel el sol, la tierra y la luna se alinearán casi perfectamente. La sombra de la Tierra caerá sobre la Luna, dando lugar al eclipse lunar parcial. En el punto máximo del eclipse a las 04:02 hora del este, 99% de la cara de la luna se cubrirá por la parte interior de la sombra de la Tierra, llamada umbra. El resto del disco lunar estará en la parte exterior más clara de la sombra de la Tierra, y se le conoce como como penumbra.
Aunque se trata del eclipse parcial umbral más largo de este siglo, el evento sólo será visible durante 6 horas y dos minutos (o 21.693 segundos). Esta es una duración inusualmente larga para un eclipse que sólo tiene fases penumbral y parcial.  La fase umbral del eclipse lunar parcial del 18 y 19 de noviembre de 2021 tiene una duración de 3 horas, 28 minutos y 24 segundos.
Detalles para ver el eclipse del 18-19 de noviembre, aquí
(Fuente: EarthSky.org)
Latest posts by Laura Wilkinson
(see all)