Humane Society Cozumel Dog
Blanca's Tale
Eat. Cake. Love…..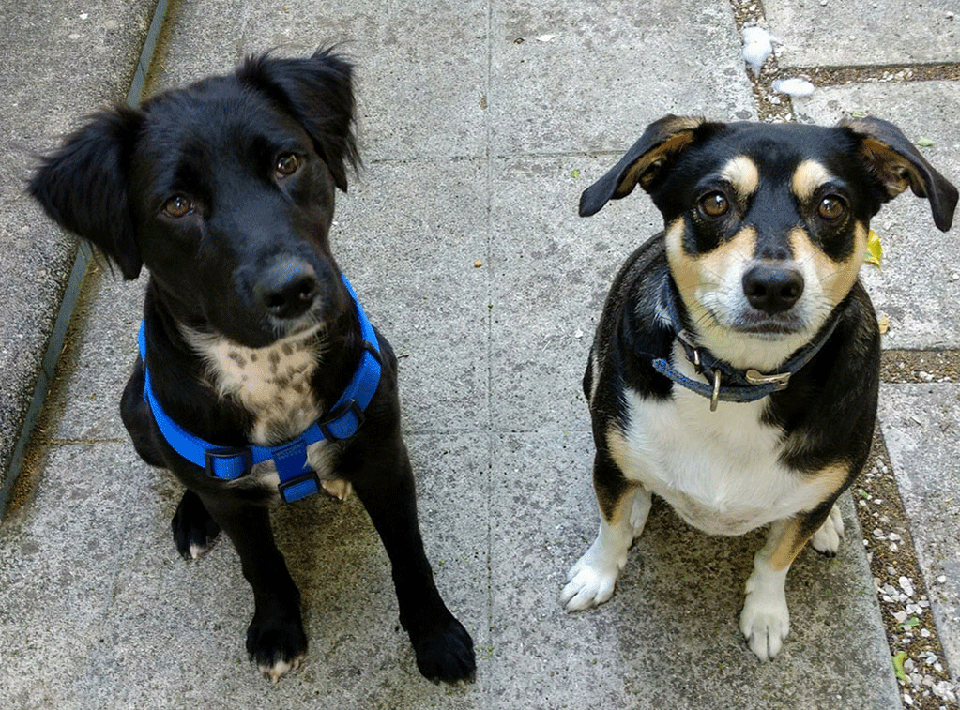 No this isn't the latest novel about a traveler finding happiness, but it is a happily ever after story nonetheless. The Humane Society of Cozumel Island (HSCI)  is pleased to report that one of their most disturbing cases of abuse, Blanca, has found a loving forever home right here in Cozumel.
Having seen the story of poor Blanca from a Patio Cakes and Desserts fundraiser effort, a local couple went to visit Blanca. Having recently lost their beloved dog unexpectedly, they decided to bring Blanca into their family. Knowing this couple and their devotion to their animals, we are overjoyed to hear Blanca had won the "fur-ever home" lottery.
"Blanca will have an unbelievable life with us and will enjoy the rest of her days in complete luxury and love from all of us.  Just wanted to let you know all that cake went to a very happy girl now."
Patio Cakes and Desserts is committed to offering a special dessert every month with all proceeds going to the Cozumel Humane Society. It's a small effort to be sure, but the story of Blanca illustrates just how a little effort may ripple into the world and reap huge benefits. Blanca found her happy ending all because of the great work of the Cozumel Humane Society, a caring community, and a little piece of cake.
Check the Patio Cakes and Desserts facebook page for upcoming dates and times for the next cake fundraiser. If you'd like to offer a fundraiser idea from your business or a personal donation please contact the Humane Society of Cozumel Island.
La historia de Blanca
Comer. Pastel. Amar. . . .
No, esta no es la última novela sobre una viajera que encuentra la felicidad, sin embargo no deja de ser una historia con un final feliz. A la Sociedad Humanitaria de la Isla de Cozumel (HSCI por sus siglas en inglés) le complace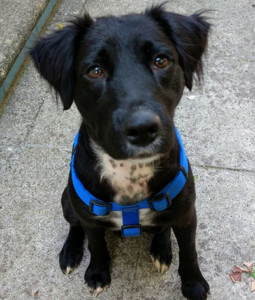 reportar que uno de los casos de abuso más alarmantes ya ha encontrado un hogar permanente en Cozumel.
Después de ver la historia de la pobre Blanca en una de las iniciativas de recaudación de fondos de Patio Cakes and Desserts, una pareja local visitó a Blanca. Ya que en fechas recientes habían perdido de manera inesperada a su querido perro, decidieron integrar a Blanca a su familia. Conociendo a esta pareja y la devoción que tienen hacia sus animales, nos lleno de alegría saber que Blanca se había ganado la lotería del hogar permanente.
"Blanca tendrá una vida increíble con nosotros  disfrutará el resto de sus días en total lujo y amor que recibirá de todos nosotros. Sólo queríamos que supieran que todo el pastel fue para quien ahora es una chica muy feliz".
Patio Cakes and Desserts se ha comprometido a dar un postre especial cada mes, y todo lo recaudado se entregará a la Sociedad Humanitaria de Cozumel. Es un pequeño esfuerzo, pero la historia de Blanca ilustra cómo es que un pequeño esfuerzo puede causar una reacción en cadena en el mundo y cosechar enormes beneficios. Blanca encontró su final gracias a la gran labor de la Sociedad Humanitaria de Cozumel, de una comunidad comprensiva y un pequeño trozo de pastel.   
Echen un vistazo a la página de Patio Cakes and Desserts en Facebook para verificar las fechas y horarios de la próxima recaudación de fondos a través del pastel.  En caso que desee ofrecer una idea para recaudar fondos a través de su negocio o dar un donativo personal, póngase en contacto con la Sociedad Humanitaria de la Isla de Cozumel.
An ex-Connecticut Yankee who has called Cozumel home for over 18 years, Laura ran away to the Caribbean years ago, bumped around the islands teaching SCUBA diving, lost some time in Jamaica, and finally stopped in Cozumel for a 2 week vacation that hasn't ended yet. With a degree in Journalism from a fancy private college she convinced her parents to pay for, Laura writes, edits, and creates the weeklyCozumel 4 You news,social media, and promotional articles about the island, as well as moderates the Cozumel 4 You Facebook group, which currently has over 25,000 members. Her long suffering husband, Fabian, has long since resigned himself to having zero private life, as he's been involved in her various schemes and plots since his arrival. Proud parents to a variety of rescue dogs and cats, Laura continues to be the bane of her traditional Mexican mother-in-law's existence, as she muses her way through life in the Mexican Caribbean.
______________________________
Una ex yanqui de Connecticut quien llama hogar a Cozumel desde hace más de 15 años. Laura escapó al Caribe hace años, desplazándose de una isla a otra dando clases de BUCEO. Se dedicó a perder el tiempo en Jamaica y finalmente se detuvo en Cozumel para pasar unas vacaciones de 2 semanas que aún no terminan. Convenciendo a sus padres que pagaran una elegante universidad privada, obtuvo su título en Periodismo y Laura crea semanalmente Cozumel 4You, medios sociales y artículos promocionales sobre la Isla y también es moderadora en el grupo Cozumel 4 You en Facebook que actualmente cuenta con 25,000 miembros. Fabián, s umuy tolerante marido, desde hace mucho tiempo se resignó a no tener vida privada, pues se ha visto implicado en los diversos proyectos y planes que urde Laura. Son orgullosos padres de diversos perros y gatos rescatados. Mientras contempla su paso a través de la vida en el Caribe mexicano,Laura continúa siendo la pesadilla en la existencia de su muy tradicional suegra mexicana.
Latest posts by Laura Wilkinson (see all)