Diabetes Rates Cozumel
Diabetes Rates in Cozumel High
7 out of 10 island residents at risk…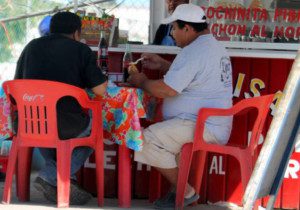 According to a recent public health survey 7 out of 10 Cozumel residents are at risk for diabetes.  Often called the "silent killer,"  it's estimated that nearly 10 million Mexicans suffer from this disease and that there are over 10,000 diabetics in the State of Quintana Roo.  In fact, diabetes is considered to be the second highest  cause of death in the entire state.
According to the same study, DIF health care professionals treat 5 – 6 children a day, or approximately 150 per month with some sort of metabolic disorder.
Diabetes can be managed with careful attention to blood sugar/glucose levels, and through administration of diet and exercise. For more information on diabetes check out the American Diabetes Association website. It contains a wealth of information in both English and Spanish with tips, links and other resources.  http://www.diabetes.org/
Aumenta la tasa de diabéticos en Cozumel
Se encuentran en riesgo 7 de cada 10 habitantes de la Isla. . .
Según un estudio de salud realizado recientemente,  7 de cada 10 habitantes de la Isla están en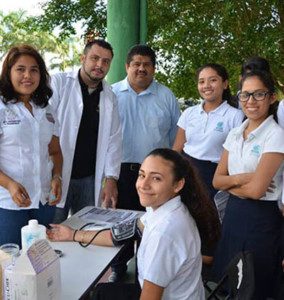 riesgo de contraer diabetes. Con frecuencia conocido como el "asesino silencioso", se estima que casi 10 millones de mexicanos padecen esta enfermedad y que tan solo en el Estado de Quintan Roo hay 10,000 diabéticos.
De acuerdo al mismo estudio, los profesionales en la salud en el DIF diariamente brindan tratamiento a 5 o 6 niños, o a casi 150 niños al mes que padecen algún tipo de trastorno metabólico.
La diabetes puede tratarse manteniendo especial atención a los niveles de azúcar/glucosa, y con dieta y ejercicio. Para mayor información sobre la diabetes, echen un vistazo al sitio web de la Asociación Estadounidense de Diabetes. Contiene mucha información tanto en inglés como en español, con consejos y otras fuentes de información, http://www.diabetes.org/
An ex-Connecticut Yankee who has called Cozumel home for over 18 years, Laura ran away to the Caribbean years ago, bumped around the islands teaching SCUBA diving, lost some time in Jamaica, and finally stopped in Cozumel for a 2 week vacation that hasn't ended yet. With a degree in Journalism from a fancy private college she convinced her parents to pay for, Laura writes, edits, and creates the weeklyCozumel 4 You news,social media, and promotional articles about the island, as well as moderates the Cozumel 4 You Facebook group, which currently has over 25,000 members. Her long suffering husband, Fabian, has long since resigned himself to having zero private life, as he's been involved in her various schemes and plots since his arrival. Proud parents to a variety of rescue dogs and cats, Laura continues to be the bane of her traditional Mexican mother-in-law's existence, as she muses her way through life in the Mexican Caribbean.
______________________________
Una ex yanqui de Connecticut quien llama hogar a Cozumel desde hace más de 15 años. Laura escapó al Caribe hace años, desplazándose de una isla a otra dando clases de BUCEO. Se dedicó a perder el tiempo en Jamaica y finalmente se detuvo en Cozumel para pasar unas vacaciones de 2 semanas que aún no terminan. Convenciendo a sus padres que pagaran una elegante universidad privada, obtuvo su título en Periodismo y Laura crea semanalmente Cozumel 4You, medios sociales y artículos promocionales sobre la Isla y también es moderadora en el grupo Cozumel 4 You en Facebook que actualmente cuenta con 25,000 miembros. Fabián, s umuy tolerante marido, desde hace mucho tiempo se resignó a no tener vida privada, pues se ha visto implicado en los diversos proyectos y planes que urde Laura. Son orgullosos padres de diversos perros y gatos rescatados. Mientras contempla su paso a través de la vida en el Caribe mexicano,Laura continúa siendo la pesadilla en la existencia de su muy tradicional suegra mexicana.
Latest posts by Laura Wilkinson (see all)