Furniture Close-Out Sale to Support Cozumel Art Power for Children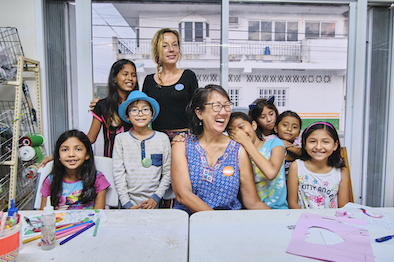 Next Saturday – April 27th – ScandiCasa Scandinavian Furniture will having a CLOSING SALE of all her remaining imported Swedish Furniture with 50% of the proceeds going to Art Power's Casa de la Creatividad.


After school programs on the island are too expensive for the lower income families here in Cozumel. With this in mind, the owners of Art Power, David and Anita Norrie have started "Casa de la Creatividad", a great new free art and drumming centre for local children.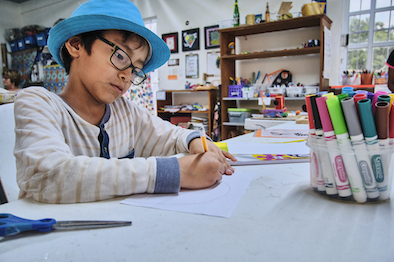 Their goal is to create three new studios in low income neighborhoods to change the lives of kids and young people by building skills, nurture expression, and inspire self confidence in kids and adults facing difficult circumstances, and plant the seeds of positive change that improves their lives and their communities.
Bee Andersson, owner of ScandiCasa, has been so moved by the Casa de la Creatividad, that she's donating 50% of all proceeds to this very worthy cause.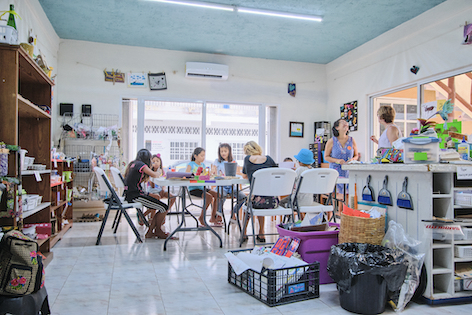 Furnish your house for the good of the local children and the support of Art Power!


See you Saturday April 27th at 3PM at the ScandiCasa Warehouse location at the parkinglot, in front of Casa Mission Restaurant's Main Entrance on Avenida 55. For more information contact Bee Andersson
+52 (1) 987 141 8757
Venta por cierre apoyando a Casa de la Creatividad Art Power para Niños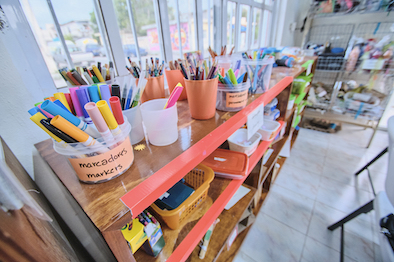 El próximo 27 de abril, los muebles escandinavos ScandiCasa tendrán una VENTA POR CIERRE con todo su mobiliario escandinavo y 50% de las ganancias se destinarán a la Casa de la Creatividad Art Power.
Los programas existentes para actividades después de clases son demasiado costosos para las familias de escasos recursos aquí en Cozumel. Con ello en mente, los propietarios de Art Power, David y Anita Norrie, crearon "Casa de la Creatividad" un excelente cetro de arte y tambores para los chicos locales.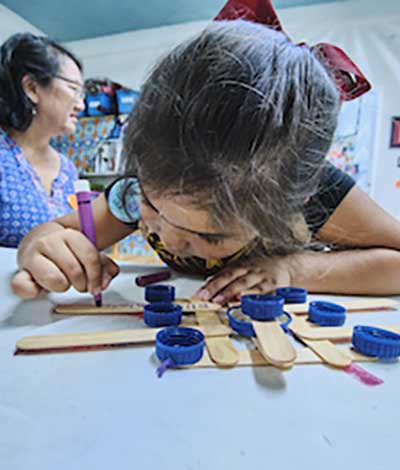 Su meta es crear tres nuevos estudios en colonias de bajos recursos con el fin de cambiar las vidas de los chicos y jóvenes desarrollando sus habilidades, nutriendo su expresión e inspirando confianza tanto en chicos como en adultos que enfrentan situaciones difíciles, y así plantar las semillas del cambio positivo que mejora sus vidas y sus comunidades.
A Bee Anderson, propietaria de ScandiCasa, le conmovió tanto Casa de la Creatividad que donará 50% de todas las ganancia a esta causa tan noble.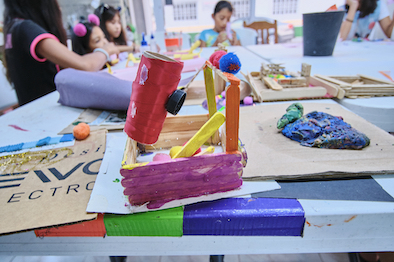 ¡Decore su casa para el bien de los chicos locales y apoye a ArtPower!
Nos vemos el sábado 27 de abril a las 3 p.m. en la bodega de ScandiCasa en el estacionamiento frente a la entrada principal de restaurante Casa Mission sobre Avenida 55. Para más información, pónganse en contacto con Bee Anderson al +52 (1) 987 141 8757, info@scandicasa.com
An ex-Connecticut Yankee who has called Cozumel home for over 18 years, Laura ran away to the Caribbean years ago, bumped around the islands teaching SCUBA diving, lost some time in Jamaica, and finally stopped in Cozumel for a 2 week vacation that hasn't ended yet. With a degree in Journalism from a fancy private college she convinced her parents to pay for, Laura writes, edits, and creates the weeklyCozumel 4 You news,social media, and promotional articles about the island, as well as moderates the Cozumel 4 You Facebook group, which currently has over 25,000 members. Her long suffering husband, Fabian, has long since resigned himself to having zero private life, as he's been involved in her various schemes and plots since his arrival. Proud parents to a variety of rescue dogs and cats, Laura continues to be the bane of her traditional Mexican mother-in-law's existence, as she muses her way through life in the Mexican Caribbean.
______________________________
Una ex yanqui de Connecticut quien llama hogar a Cozumel desde hace más de 15 años. Laura escapó al Caribe hace años, desplazándose de una isla a otra dando clases de BUCEO. Se dedicó a perder el tiempo en Jamaica y finalmente se detuvo en Cozumel para pasar unas vacaciones de 2 semanas que aún no terminan. Convenciendo a sus padres que pagaran una elegante universidad privada, obtuvo su título en Periodismo y Laura crea semanalmente Cozumel 4You, medios sociales y artículos promocionales sobre la Isla y también es moderadora en el grupo Cozumel 4 You en Facebook que actualmente cuenta con 25,000 miembros. Fabián, s umuy tolerante marido, desde hace mucho tiempo se resignó a no tener vida privada, pues se ha visto implicado en los diversos proyectos y planes que urde Laura. Son orgullosos padres de diversos perros y gatos rescatados. Mientras contempla su paso a través de la vida en el Caribe mexicano,Laura continúa siendo la pesadilla en la existencia de su muy tradicional suegra mexicana.
Latest posts by Laura Wilkinson (see all)