What Are The Most Common Problems With Condo Developers and What Can You Do To Prevent Them?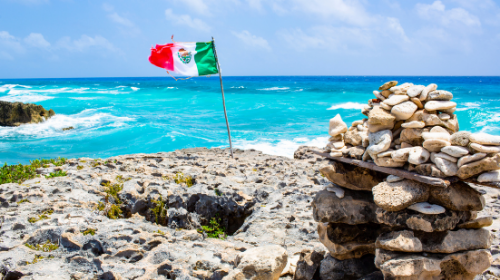 In our experience, the most common problems with condo developers are: The delivery of possession on time, construction quality below expectations, delays in obtaining the title, lack of transfer of the Federal Maritime Terrestrial Zone to the condo association; and the disproportional representation by the developer of the units sold but pending title.
If you are planning to purchase property in a condo, you should consider that sometimes problems may arise with the condo developer. These problems can be prevented, or if they occur, mitigated with a well-drafted Purchase Agreement reviewed by specialized lawyers.
What are the most common problems that can arise with the developer?
Problems with the completion of the construction in time.
Problems may arise with the completion of construction or the delivery of possession of the Private Unit by the developer on time.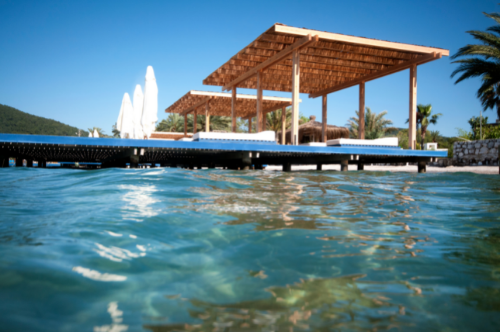 It is advisable that in the Purchase Agreement, a specific date is agreed for the delivery of possession of your Private Unit and the legal delivery or title of your private unit. Providing that if the unit is not delivered on the agreed date, the contract's termination may originate with the consequent return of your money plus a penalty or compensation for the delay equivalent to a penalty for days or months of delay in the delivery of the possession so you will be able to pay for alternative accommodation.
Delays in obtaining the title are widespread and sometimes beyond the control of the developer. The developer needs to get the authorization of the condo development by municipal and state authorities, which might take more time than anticipated. However, compliance with the construction delivery date is within the responsibility of the developer.
Common problems regarding the construction of the condominium by the developer.
Some developers fail to meet the quality of building materials. Therefore, it would be best to verify that the quality of the flooring materials, kitchen, closets, etc., are adequate and agreed upon following the contract. Consequently, the quality terms of the materials and finishes must be established in the Contract of Promise of Establishment of Trust or Promise of Sale.
There could be issues regarding the quality of the finishes or construction problems in the Condominium or private unit on the delivery date. A common problem that can arise is saltpeter. This can be a significant problem as it can affect brick, concrete, and wall finish. This problem is common in Mexico due to humidity and construction materials.
Another problem that can arise is drainage. A faulty drain can cause serious problems for your investment.
Problems with the Federal Maritime Terrestrial Zone.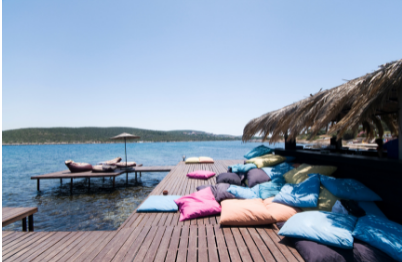 Suppose you are thinking of acquiring a Private Unit in a beachfront condominium. In that case, the real estate developer should have a Federal Maritime Terrestrial Zone concession to gain exclusive use of the installations in the Federal Maritime Terrestrial Zone.
The Federal Maritime Terrestrial Zone is, until today, a twenty-meter-wide strip of land, passable and adjacent to the beach.
It is convenient that the condominium owners form an association (in Mexico, no Condo Corporation is automatically formed) to request the developer to transfer the Federal Maritime Terrestrial Zone concession to the association to avoid future concession problems.
Problems with the representation of the owners.
The condominium developer is usually the original owner of the condominium units and will remain the owner until the sales are titled and registered in the public registry of property.
Years may pass without the sales being appropriately titled or registered. Consequently, the developer may have a power of representation and decision much greater than the real one since the developer may represent all the units already sold pending title and registration. For example, the developer may represent 60%, 70% or 80% of the undivided property in buildings sold at 100%. With this, the developer's will can have more weight than the will of the owners in important decisions such as selecting the administrator or the members of the Vigilance Committee.
Unfortunately, we have had many experiences with developers who financially abuse their position, so we suggest hiring a lawyer to review the condominium regulations and verify that the owners will have the right to intervene in assemblies once their unit is physically delivered even though the title is pending.
If you are interested in learning more, schedule a free 30-minute phone call with us on our site www.litigationlawyers.com or follow us on our social networks LitigationLawyers.Mx and Quintana Roo Civil Law – Support and Advice (Cozumel, Playa del Carmen) on Facebook.
Cuáles Son Los Problemas Más Comunes con Desarrolladores y Qué Puede Hacer Para Prevenirlos?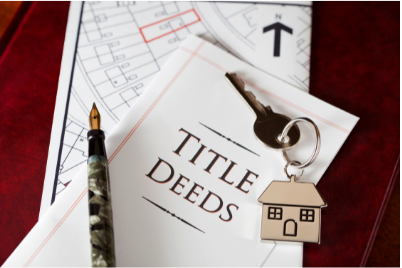 En nuestra experiencia los problemas más comunes con los desarrolladores son: La entrega de la posesión de las unidades privadas en tiempo, problemas en la construcción, el retraso en la escrituración del régimen de propiedad en condominio, la falta de transmisión de los derechos sobre la Zona Federal Marítimo Terrestre; y la representación por parte del Desarrollador de las unidades vendidas pero pendientes de entrega o titulación.
Si usted está planeando comprar una propiedad en un condominio, es aconsejable que tome en cuenta que en ocasiones se pueden suscitar problemas con el desarrollador del condominio. Estos problemas se pueden prevenir, o bien si se suscitan, pueden encontrar una mejor solución si usted tiene un Contrato de Compraventa bien realizado y revisado por abogados especialistas en el tema.
¿Cuáles son los problemas más comunes que se pueden suscitar con el desarrollador?
Problemas con la transferencia de la Unidad Privativa.
Es posible que se susciten problemas con la fecha de entrega de posesión de la Unidad Privativa por parte del Desarrollador, o bien problemas con la formalización de la Compraventa de la Unidad.
En un primer momento, comúnmente el desarrollador es el propietario de la tierra, de la construcción y de las Unidades Privativas del Condominio, por lo cual es muy importante que su Contrato de Compraventa prevea que la transferencia de la Unidad se realizará en una fecha determinada a través de escritura pública. Cabe mencionar que la legislación mexicana exige que la compraventa de bienes inmuebles se formalice a través de una escritura pública y que la misma se inscriba en el Registro Público de la Propiedad.
Es aconsejable que en el Contrato de Compraventa se pacte una fecha cierta para la entrega de su Unidad Privativa, previendo que si no se entrega en la fecha pactada se puede originar la terminación del contrato con la consecuente devolución de su dinero más un monto por pena convencional; o bien la indemnización por el retraso equivalente a una pena por días o meses de retraso en la entrega de la posesión o de la escrituración. Los atrasos en la fecha de escrituración son muy comunes y en ocasiones el desarrollador no puede hacer mucho al respecto. Sin embargo, el cumplimiento en la fecha de entrega de la construcción está dentro de la responsabilidad del desarrollador.
Asimismo, es importante que usted como comprador reciba una copia del Régimen en Propiedad en Condominio, el cual es un documento que contiene, entre otras cuestiones, la constitución legal del condominio, las reglas de operación de este y las reglas a que están sujetos los condóminos.
Problemas comunes en cuanto a la construcción del Condominio por parte del Desarrollador.
En ocasiones existen problemas de construcción en el Condominio o Unidad Privativa. Es aconsejable que antes de la realización de la transferencia de la Unidad Privativa, se verifiqué cualquier problema en la construcción y en su caso se solicité su reparación al desarrollador.
Algunos desarrolladores incumplen con la calidad de los materiales de construcción. Usted deberá verificar que la calidad de los materiales de pisos, cocina, closets, etc., sean los adecuados y los pactados conforme al contrato. En consecuencia, es muy importante que los términos de calidad de los materiales y los acabados se establezcan en el Contrato de Promesa de Constitución de Fideicomiso o de Promesa de Compraventa.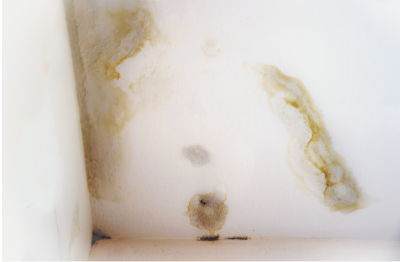 Un problema común que se puede suscitar es el Salitre. Esto puede ser un problema significativo ya que puede afectar los ladrillos, el concreto y el terminado de las paredes. Este problema es común en México debido a la humedad y a los materiales de construcción.
Otro problema que se puede suscitar es el drenaje. Un drenaje defectuoso puede ocasionar serios problemas para su inversión. Antes de comprar, se aconseja que verifique a través de un profesional que el drenaje funciona correctamente, y en caso contrario solicitar al desarrollador su compostura.
Otra cuestión para verificar antes de comprar es que el condominio cuente con personal profesional para la administración y el mantenimiento del condominio.
Problemas con la Zona Federal Marítimo Terrestre.
Si usted está pensando en adquirir una Unidad Privativa en un Condominio frente al mar, usted debe tomar en cuenta que en ocasiones el desarrollo inmobiliario no cuenta con una concesión de Zona Federal Marítimo Terrestre que les permita utilizar tal zona para su uso por parte de los condóminos.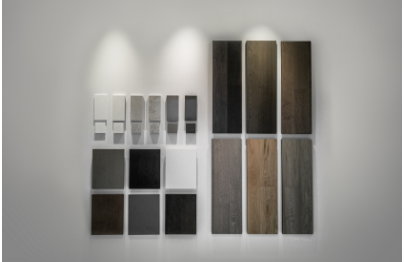 La Zona Federal Marítimo Terrestre es la franja de veinte metros de ancho de tierra firme, transitable y contigua a la playa.
Es conveniente, que los condóminos formen una asociación legalmente para así solicitar esta zona a las autoridades, ya que de esta forma estarán seguros de que podrán disfrutar de tal zona sin problemas.
Problemas con la representación de los propietarios.
El desarrollador del condominio es comúnmente el propietario original de las unidades condominales, y seguirá siendo el propietario hasta en tanto se escrituren las compraventas y se registren en el registro público de la propiedad.

Pueden pasar años sin que las compraventas estén propiamente tituladas o registradas, en consecuencia, el desarrollador puede tener un poder de representación y decisión mucho mayor al real, ya que puede representar a todas las unidades ya vendidas pendientes de escrituración y registro. Por ejemplo, en la realidad el desarrollador puede representar 60%, 70% o 80% del proindiviso en edificios vendidos al 100%. Con ello el desarrollador puede pesar más que los propietarios en decisiones importantes como la selección del administrador, del Comité de Vigilancia y mejoras al edificio.
Lamentablemente hemos tenido muchas experiencias con desarrolladores que abusan económicamente de su posición, por lo que sugerimos que contrate a un abogado para que revise el reglamento del condominio y verifique que los propietarios tendrán derecho a intervenir en asambleas, una vez que su unidad se encuentre entregada físicamente, aunque esté pendiente la escrituración.
Si le interesa conocer más, programe una llamada de telefónica de 30 minutos con nosotros en nuestro sitio www.litigationlawyers.com o síganos en nuestras redes sociales LitigationLawyers.Mx y Quintana Roo Civil Derecho – Soporte y Asesoramiento (Cozumel, Playa del Carmen) en Facebook.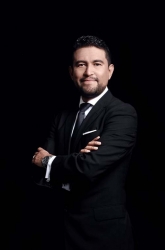 Latest posts by Horacio Cuevas
(see all)