Cozumel Daylight Savings Time
Cozumel & Quintana Roo:  No Daylight Savings Time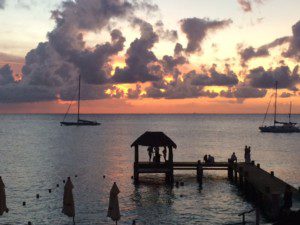 While many other parts of the world prepare for daylight savings time, Quintana Roo will not observe a time change
While many other locations prepare to observe Daylight Savings Time (DST) residents in the States of Quintana Roo and Sonora will not be "falling back" and changing their clocks.  In 2015 both states opted to end the adjustment, and remain on their current times.  The United Kingdom will change on October 30th, while the United States will be changing on November 6th.   Be sure and adjust your clocks – and meeting plans –  accordingly.
For a complete list of countries, and if they observe DST, check out Time and Date.com
Cozumel y Quintana Roo no recorren el horario
En tanto que muchos sitios en el mundo se preparan para el cambio de horario, Quintana Roo no observará dicho
cambio . . .
Mientras muchos lugares se preparan para el horario de invierno, los habitantes de los estados de Quintana Roo y Sonora no retrasarán sus relojes. En el año 2015 ambos estados optaron por dar por terminado a dicho ajuste y permanecer con sus horarios actuales. El Reino Unido cambiará el horario el 30 de octubre y EUA el 6 de noviembre. Asegúrense de ajustar sus  relojes y planes para reuniones según corresponda.
Latest posts by Laura Wilkinson
(see all)