Cozumel's Red Cross Hosting a 5K Run "Carrera Por La Asistencia Humanitaria"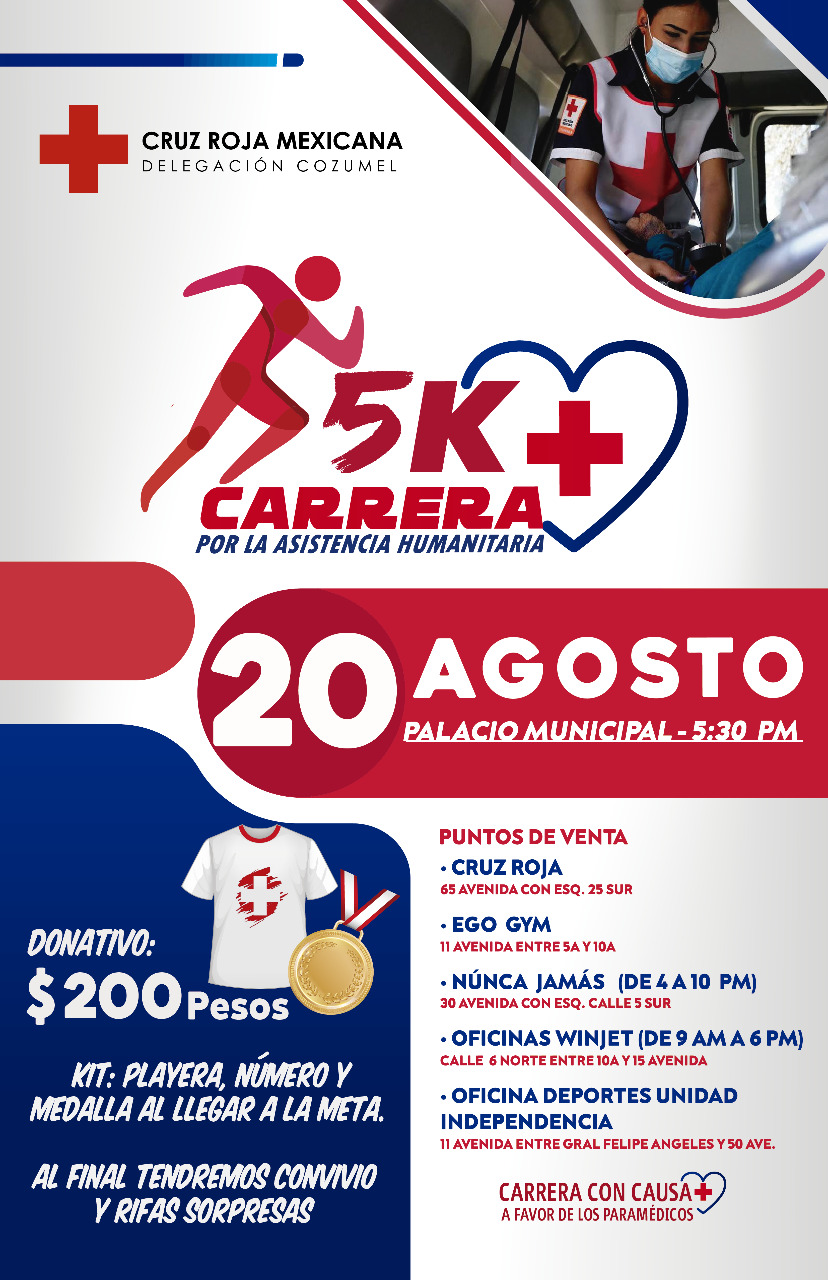 Take part in the 1st "Race for Humanitarian Assistance."
https://www.facebook.com/events/1046935726195272
On August 20 at 5:30 pm the Red Cross of Cozumel will hold the 1st "Race for Humanitarian Assistance". The meeting will be at the City Gall.
With your $200 pesos donation which will be to provide support to the paramedics, you will get your kit for the race and participate in the raffles.
Registration / Tickets at
Red Cross on 65 Avenue at the corner of 25th. South
Ego Gym on 11th. Avenue between 5th and 10th
Nunca Jamás from 4 to 10 pm, on 30th. Avenue at the corner of 5th street south
Winjet offices, from 9 am to 6 pm, 6th street north between 10th and 15th Avenues
Unidad Independencia's sports' offices on 11th. Avenue between Gral. Felipe Ángeles and 50th
La Cruz Roja de Cozumel organiza una carrera de 5 kilómetros "Carrera por la Asistencia Humanitaria"
Cruz Roja Delegación Cozumel, llevará a cabo la 1ra "Carrera Por La Asistencia Humanitaria", este 20 de agosto, a las 5:30 P.M, punto de reunión Palacio Municipal.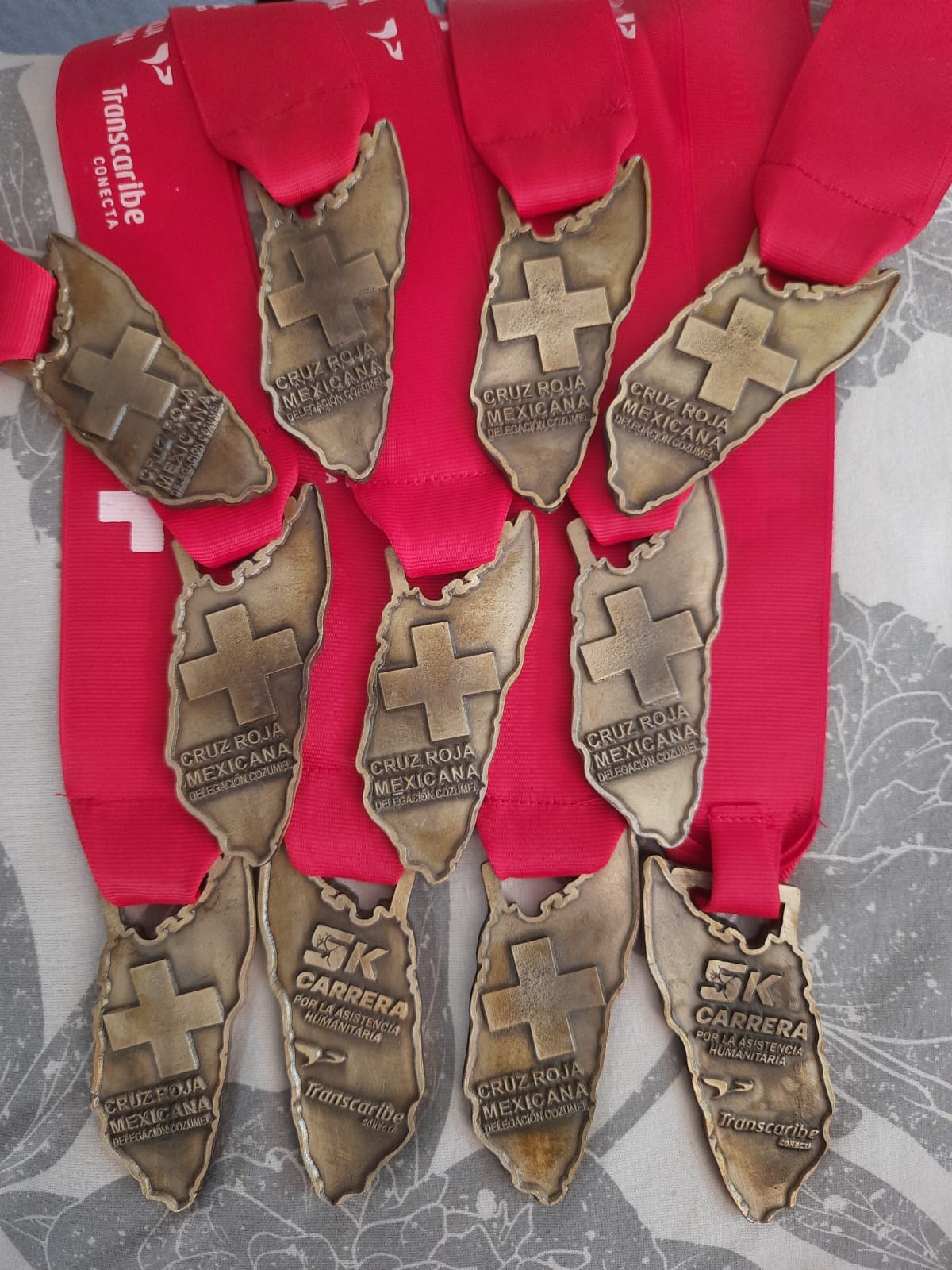 Con tu donativo de $200 pesos apoyas a los paramédicos, recibes tu kit para la carrera   y participas en las rifas sorpresas.
https://www.facebook.com/events/1046935726195272
📍Inscripciones / Boletos en
Cruz Roja, 65 avenida con esq. 25 sur
Ego Gym, 11 avenida entre 5a y 10a
Nunca Jamás, de 4 a 10 pm, 30 avenida con esq. Calle 5 sur
Oficinas Winjet, de 9 am a 6 pm, calle 6 norte entre 10a y 15 avenida
Oficina Deportes Unidad Independencia, 11 avenida entre Gral. Felipe Ángeles y 50 ave.
Latest posts by Laura Wilkinson
(see all)