Vegetarian/Vegan Options Cozumel
Vegan / Vegetarian Options in Cozumel
Many Cozumel visitors and residents alike are changing the way they eat and are headed toward a vegetarian or vegan diet in Cozumel.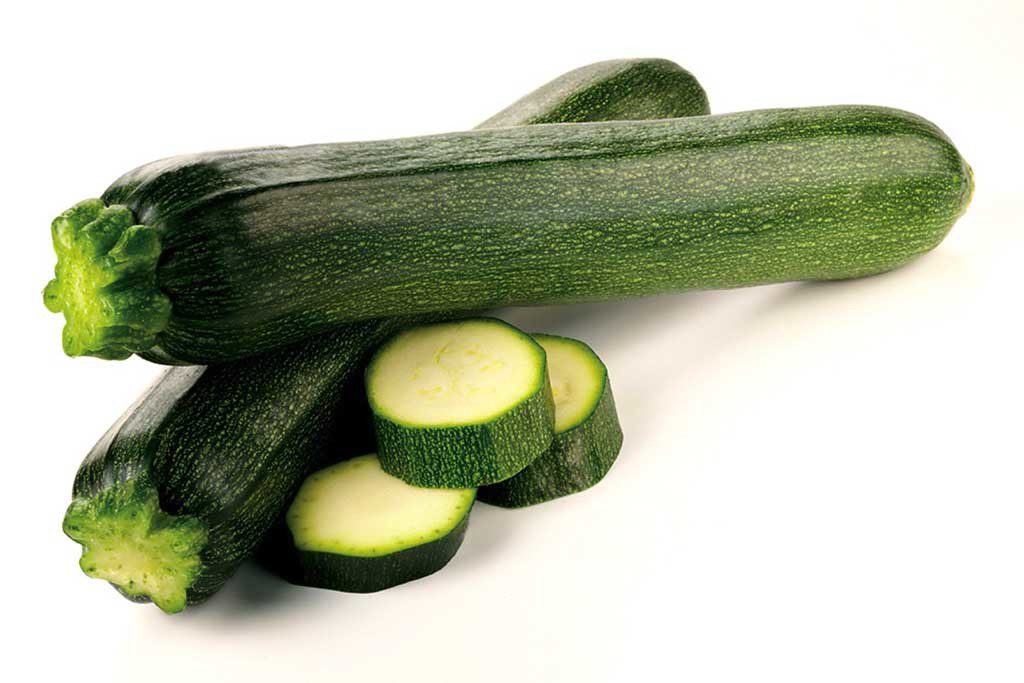 Cozumel has earned it's reputation as an "island of pirates," and tends to be very accepting, even curious, about different lifestyles, so dining out vegan or vegetarian isn't hard at all. In fact, if there's not a suitable option on the menu, every single Cozumel Chef I've ever explained the issue to has had more of a "challenge accepted" attitude, and has come back with some really delicious and creative options.
Below is a list of some of my favorite Cozumel vegan friendly places for both lunch and dinner. Let me just confess that I am, in fact, not vegan, or even vegetarian myself. I did grow up in a vegetarian household, have several vegan friends, and one of my dearest friends has a severe dairy allergy which has made me very conscious as to what goes into the dishes we are served.
Vegan Cozumel is a small private Facebook group that's a great resource to find products, share ideas, and meet other people with a similar palate.  You can find the group here. 
Vegan/Vegetarian Shopping in Cozumel
Supermarkets
Cozumel has both Soriana and Chedraui supermarkets, which are national chains. Both offer fresh produce, and have an "imported" section. You can find tofu, and both chains offer gluten-free products and a variety of special items. It's important to note that you won't find the variety of products available back in the States, and not all products will we available at all times.
El Mercado –Cozumel's municipal market, located on Av. 25, sells meat, seafood, fresh vegetables, and juices from a variety of vendors.
Maharaja Cozumel – Locally owned produce store  – both retail and wholesale – that also sells a variety of grains, seeds and fresh pressed juices.  There are a few locations throughout the island, but their flagship store is located on Av. 65. You can find them on Facebook.
Some Vegan / Vegetarian Cozumel Restaurant options:
La Cuisine – Located on Calle 11 between Av. 5 y 10, just below Ego Gym. Run by nutritionist/yoga instructor, Gabriela Camera, La Cuisine features "slow food." In addition to an extensive list of smoothies, wraps and salads, they offer a daily menu including a fresh soup, main courses such as "grilled fish in Jamaica sauce." Additionally, you can find hemp protein, wheatgrass shots, chia seeds, and even freshly baked cookies and muffins all with a healthy good-for-you twist. They have a small store that sells a variety of vegan products.  The restaurant itself is bright and lively and the staff is very accommodating. Hours –  7:30 am – 7:30 pm, Monday – Saturday. For more information, check out their page.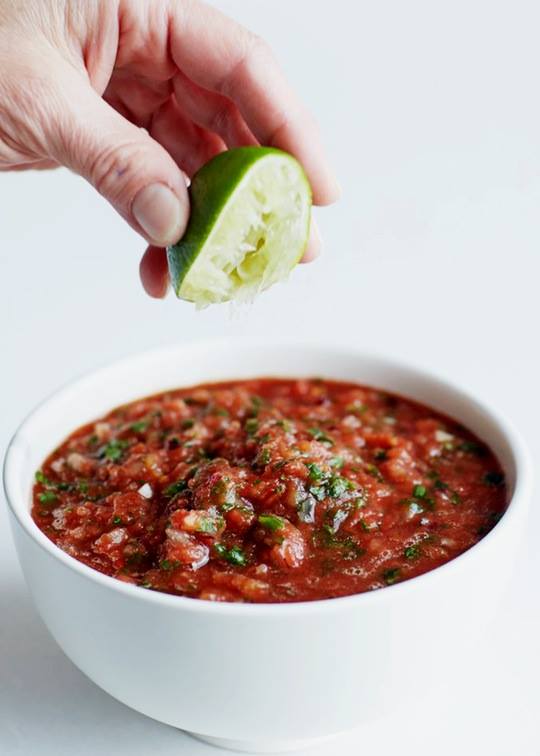 Rock N Java – Located right downtown on the waterfront, Rock N Java has made a reputation for American-style homemade food. Lisa Ramirez, moved from Texas to Cozumel over 20 years ago and has been serving waffles, salads and fish tacos ever since. Open from 7 am – 10 pm, Rock N Java serves breakfast, lunch and dinner. Their menu is extensive and even offers a children's menu and a full bar, including margaritas and adult cappuccinos. While you're there, you can browse their library, check your email, and even purchase Humane Society of Cozumel Island T-shirts and souvenirs. For more information, check out their page.
Guido's Restaurant Cozumel – This iconic waterfront restaurant offers swiss, Italian, and seafood, as well as pizzas, lasagnas and baked pastas from their wood burning oven.  They offer a wide variety of vegetarian options, and always have a one vegan dish.  Their staff is extremely accommodating and can even create special dishes. For more information, check out their page.
Buccanos Beach Club – Buccanos at Night – Located in the northern hotel zone, this beach club offers a separate vegetarian menu for both the beach club and Buccano's at Night.  Buccano's at Night is open on Friday and Saturday nights.   The Beach Club is open daily from 9 am – 5 pm, and features a modern Mexican Caribbean menu plus all your regular beach favorites.    Their Night menu features fresh fish & premium quality ingredients that change with the season.  For more information, check out the facebook pages for Buccanos and Buccano's at Night.
La Cocay – located on Calle 8 between Av. 10 and 15, La Cocay offers both air-conditioned indoor dining as well as a beautiful outdoor garden setting. Their menu is Mediterranean, and offers several salads and tapas options and they've even recently added an entire New York-style pizza menu. There are vegetarian/vegan options on the menu, however their Chef can also create something not on the menu using available fresh produce. Open Monday – Saturday from 5:30 – 11pm. For more information, check out their page.
Kinta – located on Av. 5 between Calles 2 and 4, Kinta is just a stroll away from downtown. Billed as a contemporary Mexican Bistro their menu is unique and different from the standard Mexican fare. Be sure and pay close attention to the specials since they change daily depending upon market availability. The outdoor garden dining area has a hip vibe, and the staff is very accommodating to dietary restrictions. For more information, check out their page.
New Especias Italian Restaurant – located right in downtown San Miguel – on Calle 3 between Av. 5 and 10.  Featuring homemade pastas and sauces, pizzas and seafood specialties.  They also have a delightful cantina downstairs that offers live music on select nights.  For more information, check out their facebook page.
Pancho's Backyard – Extraordinary Mexican food and awesome Margaritas are served graciously at the lush patio of one of Cozumel's most beautiful colonial buildings, amidst splashing fountains and tasteful décor. Their staff is extremely accommodating to special diets. For more information, check out their facebook page.
While the above list of restaurants is far from complete, it provides a good overview of what is available and what to expect here on the island. Dining out vegan/vegetarian in Cozumel can be super easy, especially since all of the food is prepared fresh and to order. In fact, almost every restaurant, the small taquerias, will work to make sure their customers are satisfied.
Opciones Vegetarianas / Vegetarianas en Cozumel
Muchos visitantes y residentes de Cozumel están cambiando su forma de comer y se inclinan a una dieta vegetariana o vegana en Cozumel.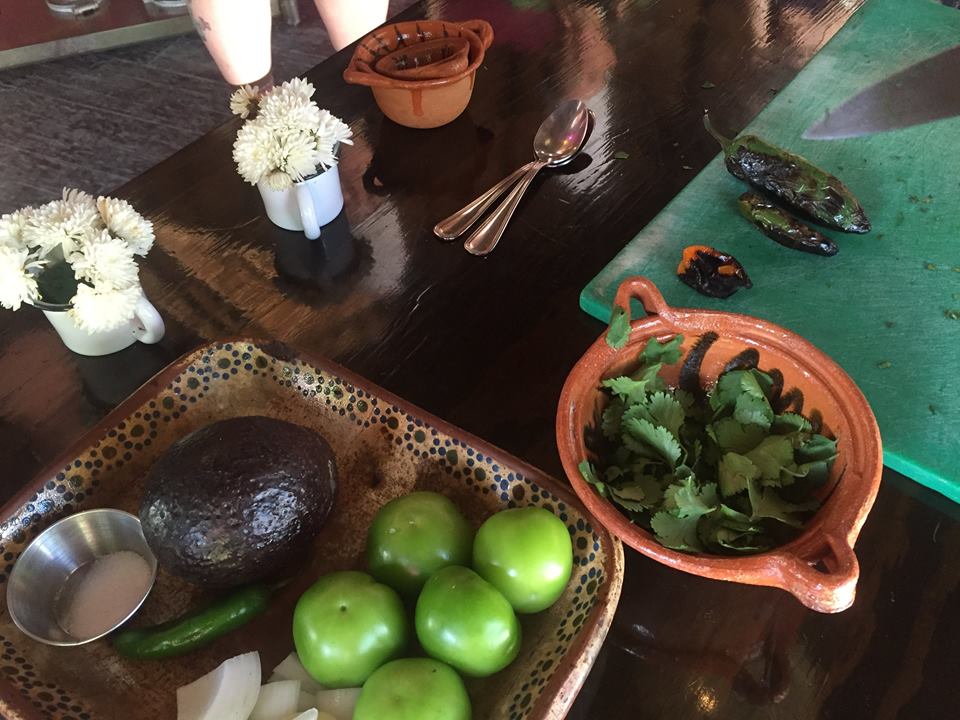 Cozumel se ha ganado la reputación de ser una "isla de piratas", y tiende a ser muy tolerante, incluso es curiosa en cuanto a los diferentes estilos de vida, por lo que cenar fuera de la dieta vegana o vegetariana no nada difícil. De hecho, si no hay una opción adecuada en el menú, a cada uno de los chefs de Cozumel a quienes he explicado el tema ha adoptado la actitud de "desafío aceptado", y ha regresado con algunas opciones realmente deliciosas y creativas.
Abajo hay una lista de algunos de mis lugares favoritos en Cozumel para vegetarianos, tanto para el almuerzo como para la cena. Permítanme confesar que, de hecho, yo no soy vegano, ni siquiera vegetariano. Crecí en un hogar vegetariano, tengo varios amigos veganos, y uno de mis amigos más queridos tiene una severa alergia a los lácteos, un hecho que me ha hecho muy consciente de lo que acompaña a los platillos que nos sirven.
Vegan Cozumel es un pequeño grupo privado en Facebook que es un gran recurso para encontrar productos, compartir ideas y conocer a otras personas con un paladar similar. Puedes encontrar el grupo aquí.
Compras de artículos vegetarianos en Cozumel
Supermercados
Cozumel cuento con supermercados como Soriana y Chedraui, que son cadenas nacionales. Ambos ofrecen productos frescos y tienen una sección de "importados". Puedes encontrar tofu, y ambas cadenas ofrecen productos sin gluten, así como una variedad de artículos especiales. Es importante señalar que no encontrarás la variedad de productos que hay disponibles en los Estados Unidos, y no todos los productos estarán disponibles en todo momento.
El Mercado – El mercado municipal de Cozumel, ubicado en la Av. 25, vende carne, mariscos, vegetales frescos y hay una variedad de vendedores de jugos.
Maharaja Cozumel – Tienda de productos locales; tanto al mayoreo como al menudeo . También venden una variedad de granos, semillas y jugos frescos.  Cuentan con algunas tiendas en la Isla , pero su tienda principal se encuentra en Avenida 65. https://www.facebook.com/ElMaharajaCozumel
Algunas opciones de restaurantes vegetarianos de Cozumel:
La Cuisine – En la Avenida 11 entre la Avenidas 5 y 10, justo bajo del Ego Gym. Administrado por la nutricionista/instructora de yoga, Garbiela Cámara, La Cuisine ofrece "comida lenta". Además de una extensa lista de batidos, wraps y ensaladas, ofrecen un menú diario que incluye una sopa fresca, platos principales como "pescado a la parrilla en salsa de Jamaica". Además, pueden encontrar proteína de cáñamo, caballitos de hierba de trigo, semillas de chía e incluso galletas y magdalenas recién horneadas con un toque saludable y bueno y saludable para ti. El restaurante está muy iluminado y es brillante, y el personal es muy servicial. El horario es 7:30 am a 7:30 pm, lunes a sábado. Para más información, echa un vistazo a su página.
Rock'N Java – Situado en el centro de la ciudad, en el malecón, Rock'N Java se ha hecho famoso por su comida casera al estilo estadounidense. Lisa Ramírez, se mudó de Texas a Cozumel hace más de 20 años y desde entonces ha estado sirviendo waffles, ensaladas y tacos de pescado. Abierto de 7 am a 10 pm, Rock'N Java sirve desayuno, almuerzo y cena. Su menú es extenso y además ofrece un menú para niños: Cuenta con barra completa que incluye margaritas y capuchinos para adultos. Mientras estás allí, puedes navegar por su biblioteca, revisar tu correo electrónico, así como comprar camisetas y recuerdos de la Sociedad Humanitaria de la Isla de Cozumel. Para más información, consulta su página.
Restaurante Guido's Cozumel – Este emblemático restaurante frente al mar ofrece comida suiza, italiana y mariscos, así como pizzas, lasañas y pastas horneadas en su horno de leña. Ofrecen una amplia variedad de opciones vegetarianas, y siempre tienen un solo platillo vegetariano. Su personal es extremadamente amable y además pueden preparar platillos especiales. Para más información, echa un vistazo a su página.
Club de Playa de Buccanos – Buccanos de Noche – En la zona hotelera norte, este club de playa ofrece un menú vegetariano por separado tanto para el club de playa como para Buccano's de Noche. Bucanno's de Noche está abierto los días viernes y sábado por la noche. El Club de Playa está abierto todos los días de 9 a.m. a 5 p.m., y ofrece un moderno menú del Caribe Mexicano además de todos sus favoritos de la playa. Su menú nocturno incluye pescado fresco e ingredientes de primera calidad que cambian conforme la temporada. Para más información, visita las páginas de Buccanos y Buccano's at Night en Facebook.
La Cocay – En calle 8 entre la Av. 10 y 15, La Cocay cuenta con un comedor interior con aire acondicionado así como un hermoso jardín exterior. La comida en su menú es mediterránea, ofreciendo varias opciones en ensaladas y tapas, y hace poco incluyeron un menú de pizza estilo Nueva York. Tienen opciones vegetarianas/veganas en el menú; sin embargo, su Chef también puede crear algo que no esté en el menú usando productos frescos disponibles. Abierto de lunes a sábado de 5:30 a 11pm. Para más información, visita su página.
Kinta – En la Av. 5 entre las calles 2 y 4, Kinta está a tan sólo unos pasos del centro de la ciudad. Su menú es único y distinto de la comida mexicana tradicional. Asegúrate de prestar mucha atención a los especiales ya que cambian diariamente dependiendo de la disponibilidad que hay en el mercado. El área de comedor del jardín exterior tiene entorno casual moderno, y el personal es muy complaciente con las restricciones dietéticas. Para obtener más información, consults su página.
El Nuevo Restaurante Italiano Especias – En el centro de San Miguel sobre la Calle 3 entre la Av. 5 y 10. Ofrece pastas y salsas caseras, pizzas y especialidades de mariscos. Tiene una encantadora cantina en el primer piso que ofrece música en vivo en noches selectas. Para más información, visita su página en Facebook.
No obstante que la lista de restaurantes está lejos de ser completa, si brinda un vistazo general de lo que hay disponible y de lo que se puede esperar encontrar aquí en la Isla. Comer comida vegana/vegetariana en Cozumel puede ser sumamente sencillo, en especial si los alimentos son frescos y se hacen sobre pedido. De hecho, casi todos los restaurantes, las pequeñas taquerías, harán todo lo posible para satisfacer a sus clientes.
Latest posts by Laura Wilkinson
(see all)