May in Mexico – Cozumel History
May in Mexico   by Monica Sauza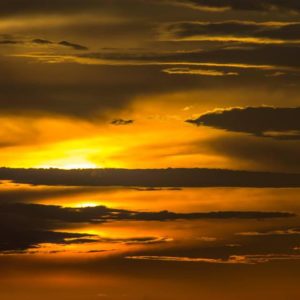 Among different celebrations taking place in Mexico during May, these are the most significant:
May 1st. The International Labor Movement Day, commonly known as Labor Day, is celebrated in most countries around the world. Oddly enough, although Labor Day in the US and in Canada take place in September, this day is celebrated paying tribute to union workers, the Chicago Martyrs, who fought for an eight hour labor day, starting with a strike on May 1st., 1886 and culminating in the Haymarket affair.
May 5 or, as otherwise known, the Battle of Puebla is a very important episode in Mexican history because it marks the defeat, by the Mexican Army, of large numbered and better equipped French troops. Due to the financial crisis that troubled the country, the recently elected President of Mexico, Benito Juarez, suspended foreign payments for two years. A year earlier, the creditors (France, England and Spain) had signed a treaty to intervene Mexico to defend their own interests. By February 1862, England and Spain withdrew from the treaty and from the country after several diplomatic negotiations with the Mexican government. However, seeing Mexico as a juicy bounty, France would not leave. The conflict unfolded. French imperial troops stationed in Veracruz headed off to invade Mexico City, crossing through Puebla. On the first large battle (April 28), the French lost 500 soldiers. Aiming to reach their destination- Mexico City-, on May 5 the French were besieged and defeated in Puebla. The victorious Battle of Puebla symbolizes the fighting spirit that represents the Mexican society.
While "5 de Mayo" is also celebrated in the US, it has unfortunately been mistaken for the Mexican Independence (September 16). The event widely celebrated in the US, is observed as a commemoration of the Mexican-American communities' ethnic pride.
May 10 Unlike the US when it takes place on the second Sunday in May as approved by the US Congress in 1914, Mother's Day is celebrated in Mexico every year on May 10 since 1922. Although not considered an official holiday this is such an important day in Mexico that many government or non-government offices give working mothers the day off; schools have festivals; flower shops are packed with colorful flowers in beautiful arrangements. In some places, restaurant reservations must be booked many days in advance, while others are so crowded that you can see people waiting outside, in long lines, so mom can enjoy a nice lunch. Many families make of this day a special get together enjoying a big lunch, which, ironically enough is usually prepared by mom. While flowers are still a favorite on this day, presents range from beauty products, clothes, trips, cards, etc. to appliances reminding mom "she's the boss at home." Mothers have been, are and will always be considered the center of the family. No matter where you are from and how you celebrate it, to all Moms, let yourself be spoiled, pampered and loved this Mother's Day. HAPPY MOTHER'S DAY!
Mónica Sauza, licensed translator, for over twenty years has assisted local residents and companies, as well as foreign residents and non-residents in Cozumel with translations, consulting and other formalities.

Latest posts by Monica Sauza
(see all)